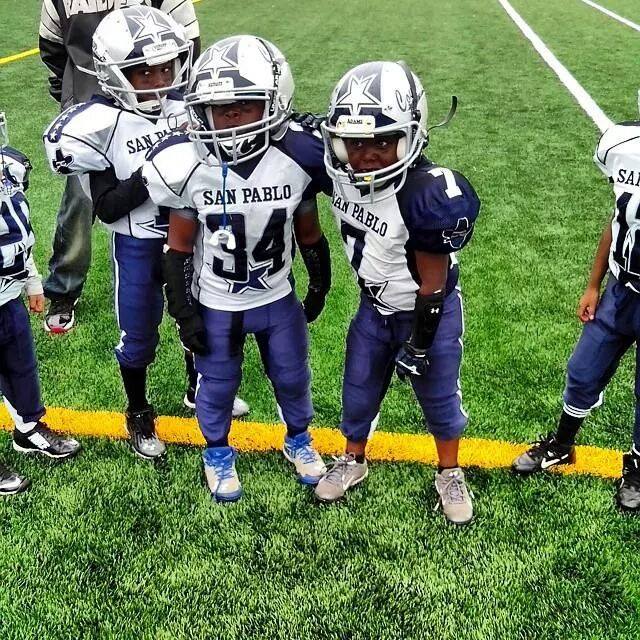 26 Dec

Youth Football Going Strong, Despite Health Risks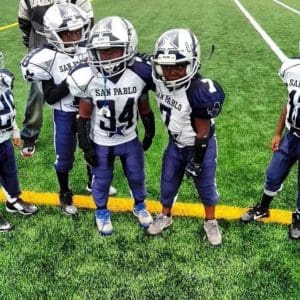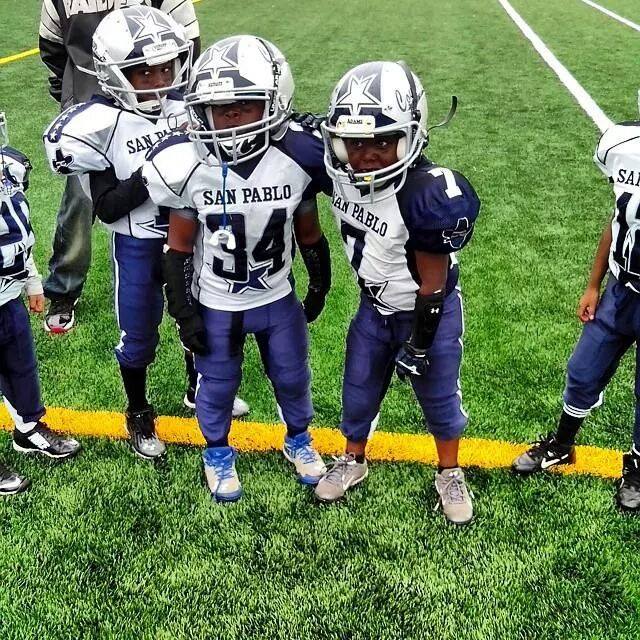 By Ronvel Sharper and Pulse Editors | Photo via facebook
Young people in Richmond are continuing to play football, despite overwhelming evidence that it can cause changes in their brains.
New research suggests that you don't have to get a concussion to feel the effects. After only one season of playing football, young players may develop changes in their brains.
The new study, published in the journal Radiology, finds a significant relationship between head impact exposure and changes in the brain's white matter. It also found that players who suffered more hits to the head had more changes in their brain.
"Most investigators believe that concussions are bad for the brain, but what about the hundreds of head impacts during a season of football that don't lead to a clinically diagnosed concussion?" asked the study's lead researcher, Dr. Christopher Whitlow.
"We wanted to see if cumulative sub-concussive head impacts have any effects on the developing brain," said Whitlow.
Local football coach Andre Williams says parents and kids are learning more about the risks associated with playing football and taking hits to head.
"It's trickling down a great deal. Ever since the movie [Concussion], we had some players that didn't return," said Williams.
Williams has been coaching youth football for over 20 years. After many years of coaching with the Richmond Steelers, he started his own football program, the San Pablo Cowboys Youth Association, in 2014.
"Parents are very concerned. We have parents fill out a questionnaire when they sign up their child. They need to know the symptoms and immediately call a physician if their child is showing them."
"The little guys ages 5 through 12 are OK," he says. "It's the 13, 14, 15 [year olds] where the kids are bigger and faster, that's where I've seen big hits and kids hit their head on the ground hard."
Yet many kids in Richmond and elsewhere still want to play the game.
While more information is getting to parents, Williams says he hasn't seen a sharp decline in players. In fact, he says, youth football is growing. The number of participants in the 5 to 12 age range has increased over the last three years. He believes it is in part because of the past success of local programs like the Steelers, Berkeley Bears and West County Spartans.
"The kids hear about the programs and they come out in numbers. It hasn't really affected our area as much as Vacaville and Sacramento, where they had players they were really counting on that didn't return."
To protect players, Williams said the league has taken some precautions, like getting new helmets for players and having doctors present at every game to deal with potential injuries. "We have a protocol we follow and it's up the doctor to decide that the player goes back in the game again," said Williams. "The whole league has a protocol, which I think is the best thing."
But even these precautions can't prevent head trauma. "This year we had two kids with symptoms [related to head injuries]," he said.
So why are young people still choosing to play?
Richmond High football player Miguel Loera, 18, says players are aware of the risks, but often decide to join anyway, because of the brotherhood and competition.
"Football shows young people how teamwork and hard work pay off for you in the long run. People get hurt all the time. In the end, it all goes down to that person's decision," said Loera. "They decide to join, no one else."
Ron Hogan has twin 12-year-old boys, Kearree and Kamaree, started playing football at age 7.
"Football is very powerful to these kids. It's a right of passage where you learn to be tougher and work as team," said Hogan, who played high school and college football himself and now coaches with the San Pablo Cowboys.
He says he is committed to teaching players to tackle correctly.
"We teach the Seahawks tackling drill, which takes the head out the tackle," said Hogan.
Still, he acknowledges that hard hits to the head sometimes do happen.
"We had a kid get knocked on a kick-off last year. The doctor had him sit all week and then cleared him to come back. His mom was really concerned. I gave her all the information and it was up to her to let him continue to play."
Hogan believes one reason parents continue to let their sons play youth football is the presence of male role models for their kids.
"We have young black males being raised without fathers. Mothers want their sons to be out here with male role models that teach more than just football. We teach life lessons, responsibility and accountability," said Hogan.
"That's why I think parents allow their kids to play football," he says, "even with the risks."