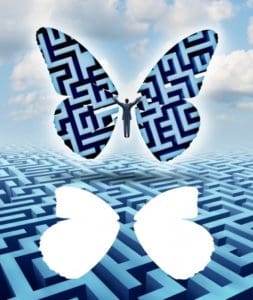 Column, Mel and Peal Shaw
The new year is soon upon us complete with new year resolutions. Some are personal: lose weight, exercise more, be a more loving person, spend more time with family, quit smoking…. Others relate to the nonprofit organizations we work with. Three things you can do to launch fundraising in the new year
1 – Create a board commitment form.
Working together as board chair, executive director and chair of the development committee create a board commitment form to help better engage board members in the coming year. Items to include are dates/times of board meetings; dates for special events; volunteer opportunities; and fundraising options.
It would be ideal if every member could attend every board meeting and event. But most people have busy schedules. A commitment form gives members the opportunity to put dates on their calendar in advance. Equally important is for board members to know the full array of events they have an option of attending and purchasing tickets (or tables) for. The board commitment form also gives members the opportunity to determine how much they will give as an annual gift, and how and when they will make their gift.
Most importantly, include suggestions for specific fundraising activities that board members can take responsibility for. This could include how many individuals they are willing to solicit; how many visits they are willing to go on with the executive or development director; who they believe should be approached for sponsorship opportunities.
You can make the form as detailed as you want. Consider including a section for people to request specific training or information. The goal is to provide board members with information so they can make and honor their commitments.
2 – Reach out to those who can help you.
Reach out to employees, board members, volunteers, clients and advocates who could participate in organizational and fundraising planning for the coming year. The goal is to create an advisory council and a fundraising taskforce. Invite those who can provide specific guidance and open doors to become an advisor. Invite people who are willing to help with fundraising to become a member of your fundraising taskforce. Let people know what your plans are for the coming year and ask for their help with definable tasks that have a beginning and end. Secure specific commitments for specific tasks. Don't be vague. (This is the list we suggested you create in our recent post: Creating a Culture of Fundraising – Part One)
3 – Schedule a working session.
Invite board members, employees, volunteers, clients, students and others who can make an impact on your fundraising. Share your goals with the group. Ask for their opinion regarding what has been working, what isn't working, and how strategies and tactics could be improved. Most importantly ask for opinions and suggestions. Open yourself up to learn: be quiet, let others talk, and don't be defensive. Encourage honest input with questions such as: what are we doing that we shouldn't be doing? Do we have the right team in place? What opportunities have we missed?
Bottom line: ask people for help.
Copyright 2016 – Mel and Pearl Shaw