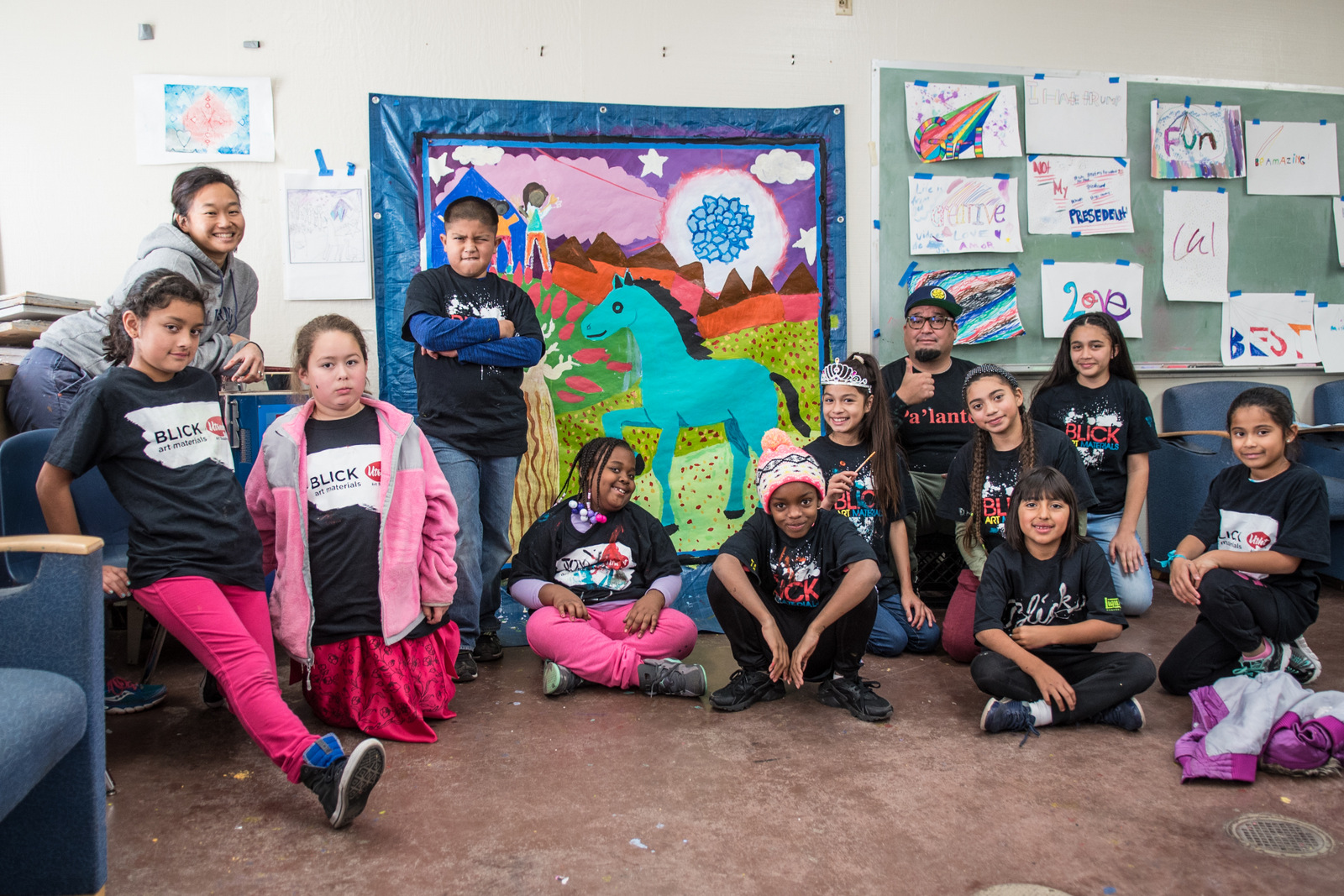 31 Dec

North Richmond Kids Create 'Magic' Murals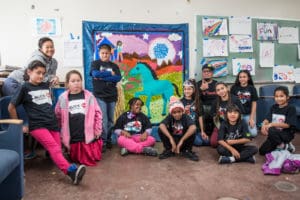 Photo Essay, David Meza and RP Editors
North Richmond kids are using art to express themselves through a mural program sponsored by the Richmond Art Center.
The Art in the Community program, which aims to bring art to children in Richmond and San Pablo, sponsored a mural project by young people at the Shields-Reid Community Center.
"We're showing them the basics of drawing and they're learning how to work with the materials," said muralist and teacher Fred Alvarado, who led the project with help from Richmond resident Katherine Low.
The project was open to kids from kindergarten to 6th grade, regardless of experience.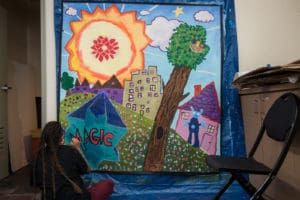 "The first few sessions, we're developing drawing and thinking of different ideas," said Alvarado. "Our theme for the murals is being amazing, being magic and being creative."
Troy Porter, recreation program coordinator at Shields-Reid, said the community center and Richmond Art Center have been collaborating to bring art projects to North Richmond kids for the last four years.
"What I like about this is the kids got to determine their own themes, use their creativity and think about how they would like to affect their community through art," said Porter.
The new murals will be on display inside the center near the entrance.
Porter says programs like this help reinforce the community center's main concept of respect for all young people who come through its doors.
"Not 'be afraid of me' respect, but [the idea that] he's important, she's important and everybody should be respected," said Porter.