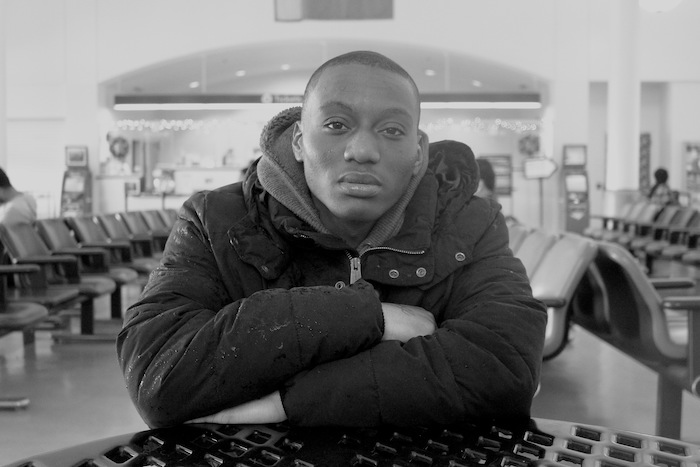 10 Jan

Growing Up on the Edge of Homelessness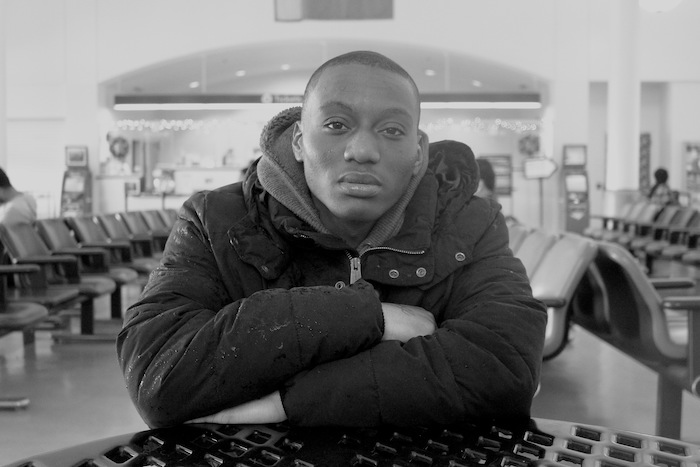 By Komenan Armand Brou | Photos by Pendarvis Harshaw
Most of the kids I grew up with and went to school with are dead, doing life in prison or in gangs. I feel really blessed to be alive and accomplishing my goal of going to college.
For a while, I wasn't sure if I was going to make it.
I was born and raised in Oakland, but I am originally from the Ivory Coast in West Africa. My parents were born in Africa and came to the United States separately in the 1990s to live a better life. They got married through an arranged marriage and are now divorced.
When I was three years old, I went to the Ivory Coast with my older brother for five years to visit my family on my mom's side. My oldest brother and I had a lot of bad experiences living in Africa, from health issues to being scared for our lives living there in the wartime. Living in Africa with my brother was hard because we were away from our parents who were in the States.
When my brother and I came back to the States, we moved in with my mom who was living in Hayward. I was eight years old and my oldest brother was 13. The neighborhood was quiet and there was rarely any trouble. On days we didn't have school, we played video games with friends in the neighborhood and basketball in the park.
My mom worked two jobs to take care of us. She made sure we had food, a place to stay, clean clothes, entertainment and an education. My mom figured public schools were a distraction for me and my brother so she moved us to a private Christian school in San Leandro and that school was like a family to us. The times we didn't have food to eat at home, the school gave us food. And the times my mom couldn't pay for our tuition, the principal let us go to the school for free.
We lived in Hayward for about two years. Then we got kicked out because my mom couldn't pay the rent.
We ended up living with her friend William from Ghana. He lived in what was known as "Deep East Oakland," one of the most dangerous parts of town due to gang violence. Living in that neighborhood was tough because there was a lot of crime.
The way to survive in a tough neighborhood is only leaving your house when you have somewhere you have to go, and then going straight home. Also don't make yourself too known because you might attract the wrong people. That's how I survived. I only came out of the house to go to school and run errands.
William took me and my brother under his wing like a second dad. We went fishing, played basketball, went out to eat and he even took us to school every morning. We lived with William for about two years. Then he couldn't support us anymore, so we went to live in a homeless shelter in Richmond called the Bay Area Rescue Mission.
It was one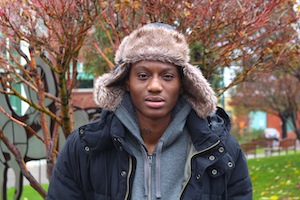 of the worst things I'd experienced in my life. My mom, my brother and I had to share a tiny room. The bathrooms were moldy, the people were crazy, the food was old and surrounded by flies, and at 7:30 in the morning everyone had to go to Bible study for two hours and listen to a pastor sing and talk about God. By 6:00 pm, everyone had to be inside the shelter or else you got locked out for the rest of the night.
What I learned from living in homeless shelters is that you have to work hard to better your situation. And it keeps you humble when you do become successful.
My mom tried to put my brother and me in schools in Richmond, but my godmother got us into schools in El Cerrito instead because they were safer.
In school, the only problems I had was speaking English. When I went to Africa, I only spoke French because that was the language my friends and family spoke. I had to relearn how to speak English.
By the time I got to middle school, we'd gotten kicked out of the Bay Area Rescue Mission on the Fourth of July for having alcohol. It was my fault, because I gave some to a kid that I thought was my friend, and he ended up telling his mom, and his mom told the shelter, and we got kicked out. I was only 11 years old.
We ended up moving to another shelter in Richmond called GRIP, and stayed there for a while. Then we got kicked out because my mom got into a fight with a lady there. Then we moved to a shelter in Berkeley called the Harrison House. The only good thing about living there was that it was close to my school. We stayed there for a few months and then we got kicked out for not following the rules. My mom ended up finding a room in Central Richmond on 1st and MacDonald Avenue.
It was a rundown building next to a church and the building was owned by a pastor. He made all his tenants go to his church. The bathrooms were dirty, the beds were old and covered with urine stains, and the neighborhood was ghetto. My mom and the pastor looked out for us. They never wanted us walking around the neighborhood because it was filled with thugs, crackheads and prostitutes. We stayed there for about a year. Then my mom moved to San Pablo and rented a room from a lady she met at the pastor's church because the pastor was raising the rent. The lady's name was Vanessa but we called her Sister Vanessa because everyone that was part of the church was like a family.
When we first moved into Vanessa's house she treated us normally. Then after a few months, her true personality came out. She started using my mom for her car and ate the food that my mom bought for me and my brother. She used the church as a business to get people to rent rooms in the house she lived in. It turned out the house was not hers. One morning we woke up and everything in the house was gone and the water and electricity were cut off. We had to quickly take our stuff and get out. We never heard from her again.
When I was 14, my mom found a studio apartment in Richmond by the BART station. I remember going a day without food in the house and I had to steal to get something to eat. I started smoking weed with classmates that I thought were my friends. We met playing basketball at school and then we created a little dance group called "Zero Gravity Entertainment," and we posted dancing videos on YouTube and battled other dance groups. After that we gave up on dancing and changed the group name to "Money Gang Mafia." We started skipping school and hanging out with gang members. All we did was smoke weed, steal and hang out on the streets.
By the time I got to high school, I stopped hanging out with them and started playing football. When they saw me taking school seriously they started picking fights with me. I got fed up and started fighting back and got kicked out of school.
I tried out to a series of continuation schools, charter schools and home schooling programs. The schools didn't work because I started smoking, skipping school, and fighting again. Online classes didn't work either, because it took the teacher three business days to reply.
Then I started going to a continuation school in East Oakland. My mom was worried about me going to that school because of all the stories she had heard about East Oakland, but I insisted on going there. Every morning I woke up at 5:30 am and took two buses, the 57 and the 46.
To avoid conflict, I g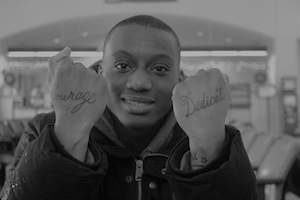 ot some advice from therapists near my school at the Eastmont Wellness Center. I started seeing them after I ended up in a psychiatric hospital in Concord called John Muir for having a panic attack. The therapists prescribed medication for me and taught me how to react calmly in stressful situations.
It helped me a lot because I learned coping skills, and it also helped me be happy and comfortable with myself. I stayed focus at school by coming to school on time, avoiding drama and doing all of my work.
After all the hard work, I graduated and I am now in college at Merritt in Oakland. My goals are to graduate from college and get a certificate as a radiology technician. Ever since I was a kid, I wanted to work in a hospital and I've seen my family members working as doctors.
Living in all those neighborhoods was tough because there were a lot of times I was peer pressured into doing illegal activities with the people I was hanging around with. My way of staying out of trouble was staying home, watching television and playing video games. I did that until I moved out of those neighborhoods. Although I was in a really negative environment, the reason why I never gave up or joined a gang, is because I had hope. I knew one day my situation would get better. My mom always told me to just go to school and get an education. And that's what I'm doing.