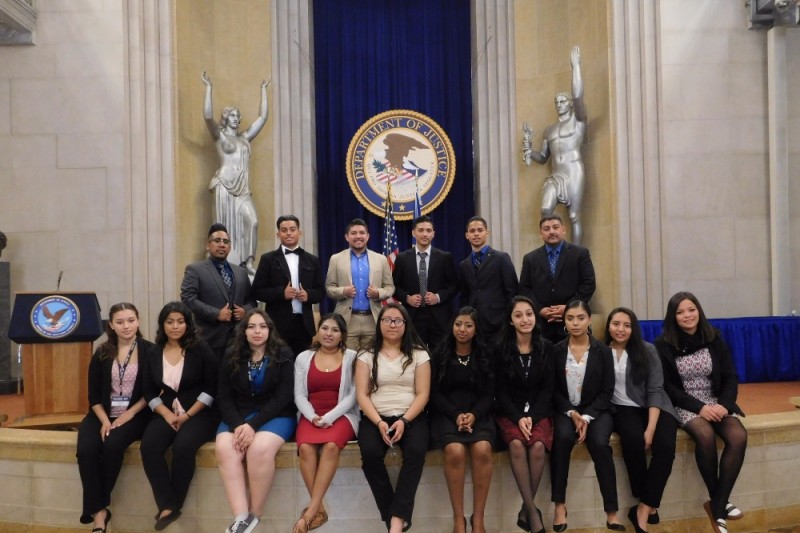 13 Jan

Richmond High Seeks Donations for Trip to DC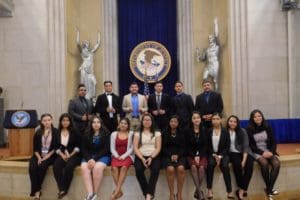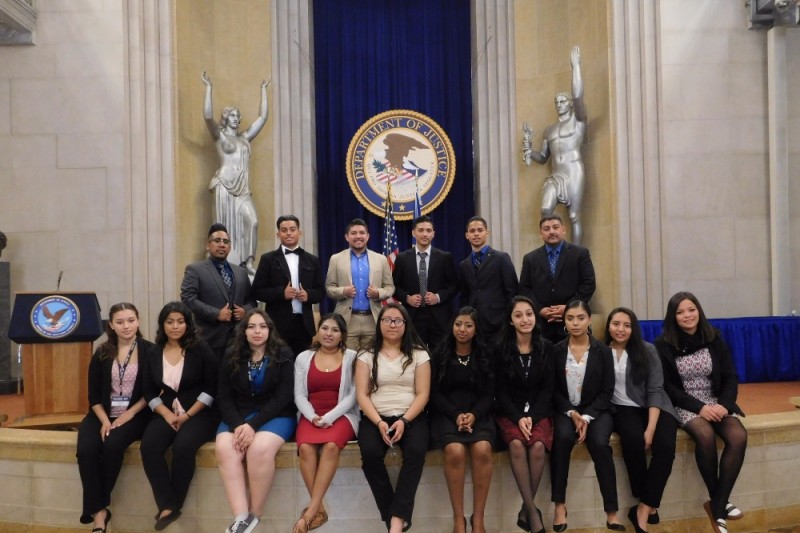 By Richmond Pulse
Richmond High School's yearly trip to Washington, D.C. is in need of a big fundraising effort from the community.
This year, Richmond High is planning to send four students to Washington as part of the Close Up program, which brings students from across the country together to promote civic engagement and get an up-close look at how government works.
The cost is $2,756 per student to make the trip.
Valerie Arce, chaperone and coordinator for the trip, said the cost for the four students and chaperones comes to $22,667.
They have been able to raise much of the money through donations and selling snacks at soccer and basketball games, Arce said, but are still short about $10,000.
Participating students get a chance to visit a number of historical sites, where what they've read in history books can come to life.
"They get to learn how laws are passed, visit the monuments, meet with congressmen and our senators," Arce said. "They visit legislators and national monuments and engage in debates with other students."
"This really opens them up to politics," she said.
As part of the trip, students will participate in seminars with lobbyists, embassy officials, journalists and members of Congress.
And something new this year: All four students will also get to travel to New York City to visit Ground Zero and the Statue of Liberty.
"These are students who wouldn't normally have the resources to do this on their own," said Arce.
Richmond High senior Lisette Vera, 17, says the trip offers her a way to go beyond her horizons and experience it with people she knows.
"It's a really good opportunity for us students to meet people that are literally in charge of our future," said Vera. "I feel like if we speak to them, I feel they will get a real insight into our perspective."
But Vera, who is planning to go to college next year, says the trip also helps future leaders learn how the political system works.
"I'm nervous about the next four years. We live in a low-income community with a lot of immigrants," she said. "If we want to change something, we have to learn how to change it."
Richmond High graduate Abel Pineda, who took part in the Close Up trip in 2008, said working in government had not been part of his plan.
"I was more of a community activist, wanting to make a difference," recalled Pineda.
But he says he gained a different perspective on the trip.
"Just going to the Capitol and just being in floor session with the Congress. Just being able to see what was happening and how they were serving their communities, that meant a lot to me. How their vote can create sustainable social change. It inspired me to do different things than I thought I would," said Pineda.
After returning from Washington, he became a founding member of the San Pablo Youth Commission and the West Contra Costa Unified School District Youth Commission.
He now works as a senior field representative for California State Assemblymember Tony Thurmond (D-Richmond).
Pineda said he hopes the school will able to raise the funds it needs for this year's trip.
"A lot of our residents in Richmond and San Pablo have a lack of funds," he said. "We really need the support of the community to make a difference for our youth."
Founded in 1971, Close Up aims to inform and inspire young people to exercise their rights and responsibilities as citizens in a democracy.
Donations can be sent via check to Richmond High Close Up, 1250 23rd St., Richmond, CA 94801. There is also a GoFundMe page online.