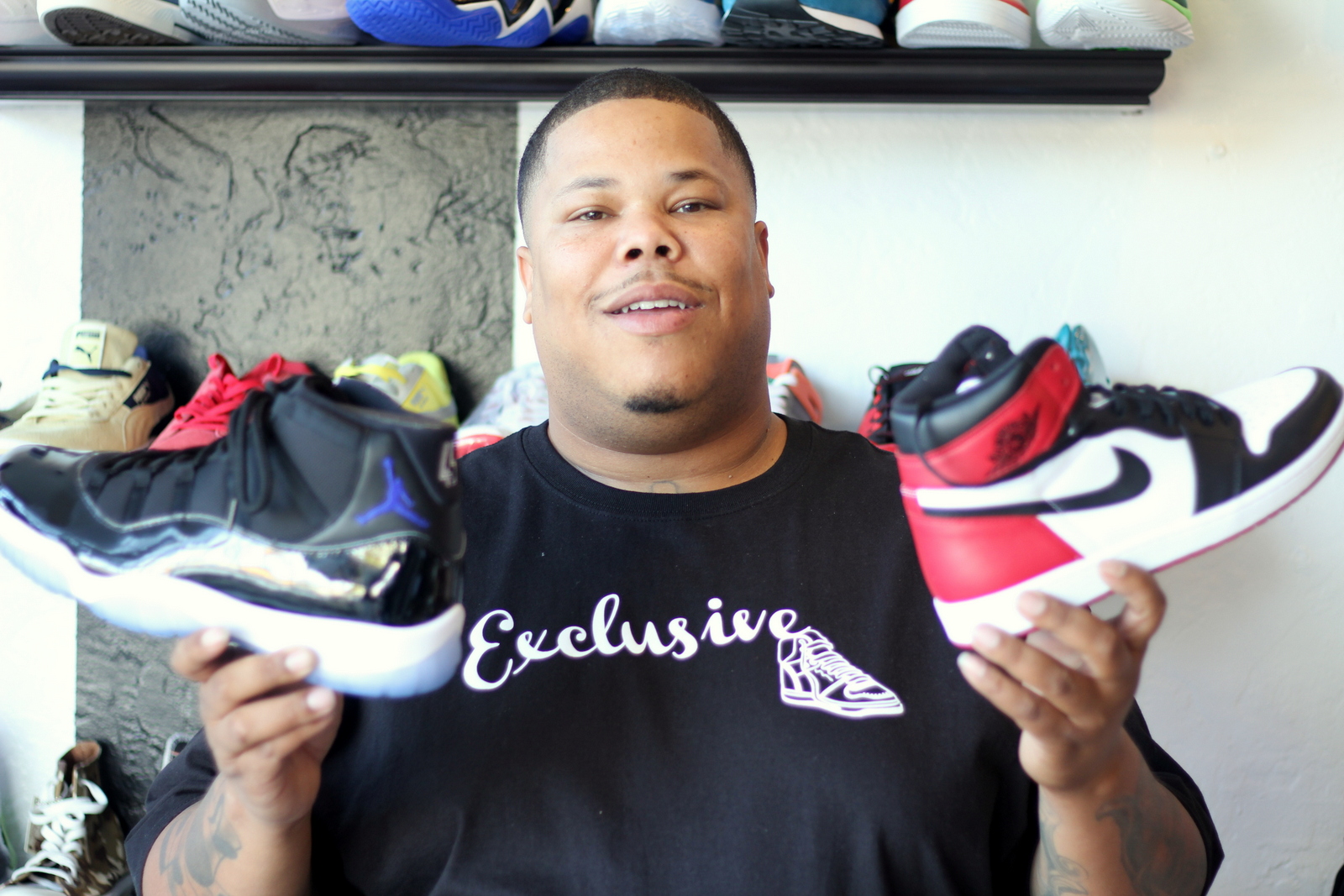 20 Jan

Q&A: Exclusive Shoes for 'Sneaker Heads' in Richmond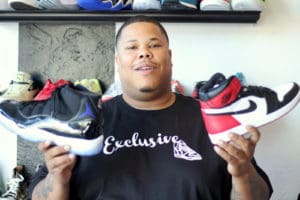 Interview, Anure McGee
Richmond native Jason Drisker is the owner of Exclusive Shoes in Richmond. Opened in October 2015 at 12845 San Pablo Avenue, Exclusive Shoes is the place where "sneaker heads" can find rare shoes. The store features a great selection of popular shoe brands like Nike, Gucci, Burberry, Tom Ford, Prada, YSL and more. The store also sells sunglasses, T-shirts, athletic gear and other fashion accessories, mostly for men.
RP: Why did you want to start a business in Richmond?
JD: This is my second business in Richmond. I had an ice cream truck on rims like Big Worm's truck in [the movie] Friday. I would go to kids' birthday parties and sell ice cream and snacks.
RP: What made you want to open a shoe store?
JD: I was aware of the sneaker subculture and I thought this was a good market to invest in. My customers are sneaker heads. People will drive hundreds of miles and do all kinds of crazy things to get these shoes. It's a world unto itself.
Nike may release a shoe for $200 and it could be sold out in a week or even a day. People are not only buying but also reselling theses shoes for $300 or $350.
Soon after I decided to open the store, I saw a Ted Talk on the sneaker industry that talked about it being an unregulated $1.2 billion industry. After that, I went all in.
RP: What can customers expect to find when they visit Exclusive Shoes?
JD: We have a lot of high-end and retro sneakers. But we also sell shoes for as low as $30.
It's a place where we constantly keep changing what we have so you never know what you can find here and that's how we want to keep it. You can find anything from a skill drill (power tool) to Space Jam Jordans. Custumers sell and trade their shoes here as well.
RP: What is your biggest seller?
JD: Jordans are definitely my biggest sellers. Jordan has managed to keep his brand relevant, even to the younger generation. Everybody wants the Jordan brand. It's considered cool and premium.
I think Steph Curry is going to be the next Jordan, 10 years from now.
RP: How do you use social media to promote your business?
JD: We post all of our new merchandise on our Instagram account. Anyone who follows us can look at what we have – what size, how much it costs – and they can call us or DM (direct message) from the Instagram app and find out if it's available and even pay for it over the phone. So social media has been really huge. Business has actually been better online than in the store.
RP: What are your goals for the business?
JD: I want to open another store in Sacramento. Right now I'm in the process of getting a small business loan so I can put a lot more inventory in the store.
RP: How does your business help our community?
JD: If you've seen me grow up here, then you've seen me struggle and now produce. We're very much a mom and pop business and we support the community and the people that support us. When you're starting a business you need as much support as you can get.
Secondly, as I become more successful, I'm able to give other people opportunities. Right now I have about 10 different independent clothing designers' merchandise for sale in the store.
RP: What's the best part about being a business owner?
JD: When you work for yourself, it's unlimited as to how much you can make or how far you can go.
IF YOU GO: Exclusive Shoes sells sneakers, apparel and fashion accessories for men, women and kids. The store is located at 12845 San Pablo Avenue, Richmond, CA 94805. You can visit online at instagram.com/exclusiveshoesrich