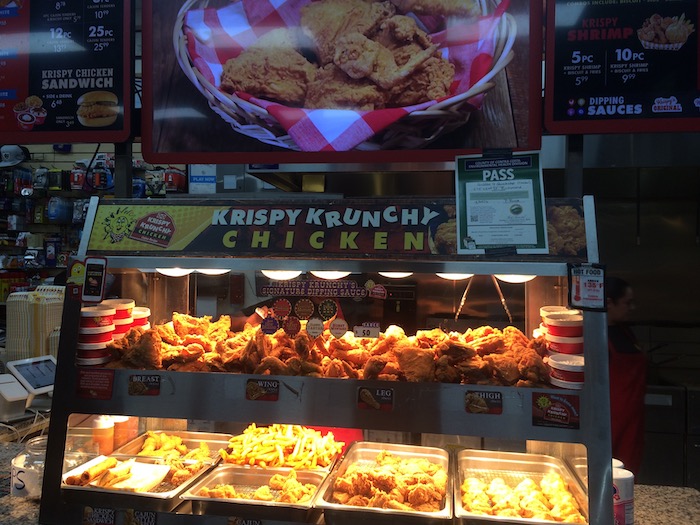 08 Feb

Would You Like Fried Chicken With That?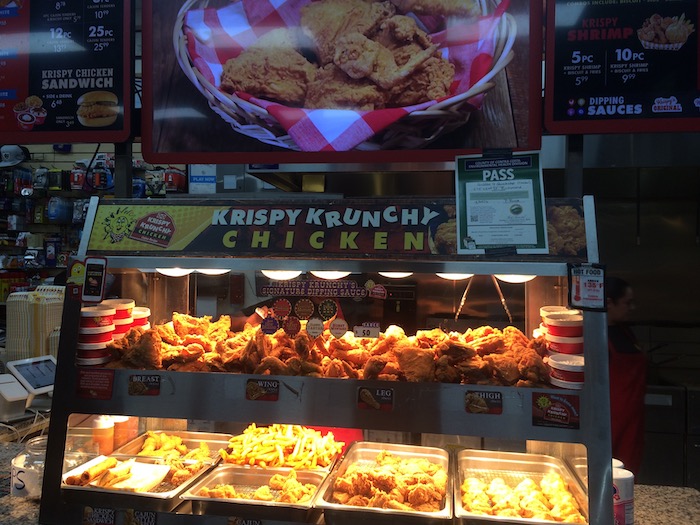 By Isabella Zizi
Have you ever imagined walking into your local gas station to get a box of fried chicken with a side of rice and a biscuit? Neither have I, until I checked out the Golden 7 Quick Stop. Located at 525 23rd Street, the gas station has bold letters reading Krispy Krunchy Chicken.
With its headquarters located in Louisiana, the Krispy Krunchy Chicken chain came to West County four years ago, opening three different locations: Carlson Blvd., 23rd Ave. and another on San Pablo in Pinole.
"Over the past year, a lot more people have been coming to this location because they say it has this home-cooked meal feel to it," said store manager Omar Abraham, who shook hands and greeted regulars as they ordered their food.
Krispy Krunchy Chicken (KKC) has brought a new craze to Richmond, which until now has had minimal options of fast foods like McDonald's, Burger King and Taco Bell.
Their menu includes a variety of sides: mashed potatoes, mac and cheese, baked beans, honey biscuit, apple pies, crispy chicken burgers, jambalaya wild rice, empanadas or cajun fries with a choice of their signature dipping sauces of honey mustard, ranch, barbecue, or Louisiana hot sauce. Another great thing about KKC are the reasonable prices.
I ordered the four-piece chicken tenders, with a side of cajun fries, with barbecue, ranch, and Louisiana dipping sauces.
He was right about the home-cooked texture. The chicken tenders had a solid crisp on the edges, and were complimented well by each of the dipping sauces. Their fries, on the other hand, are one of my favorites. They are well seasoned, not too skinny and not too thick. Nothing tasted like it had been in the freezer for too long.
I am not the biggest fan of fried foods, but after tasting KKC, I would not mind having their food every once in a while.
Founded in Louisiana in 1989, Krispy Krunchy Chicken now has 2100 retail locations in 39 states, according to its website.
I saved the best question for last for Abraham, which I'm sure he hears a lot. "Don't you think it's a little sketchy buying fried chicken inside of a gas station or a liquor store?"
He chuckles for a little bit as customers line up. "To come into a corner store and taste some chicken that's better than what we are used to from Church's or KFC, it's definitely going to be made worth your while to buy it from here," he said.
Krispy Krunchy Chicken is open every day. Don't let the gas station pumps discourage you from trying out what could be one of the top food joints here in Richmond.