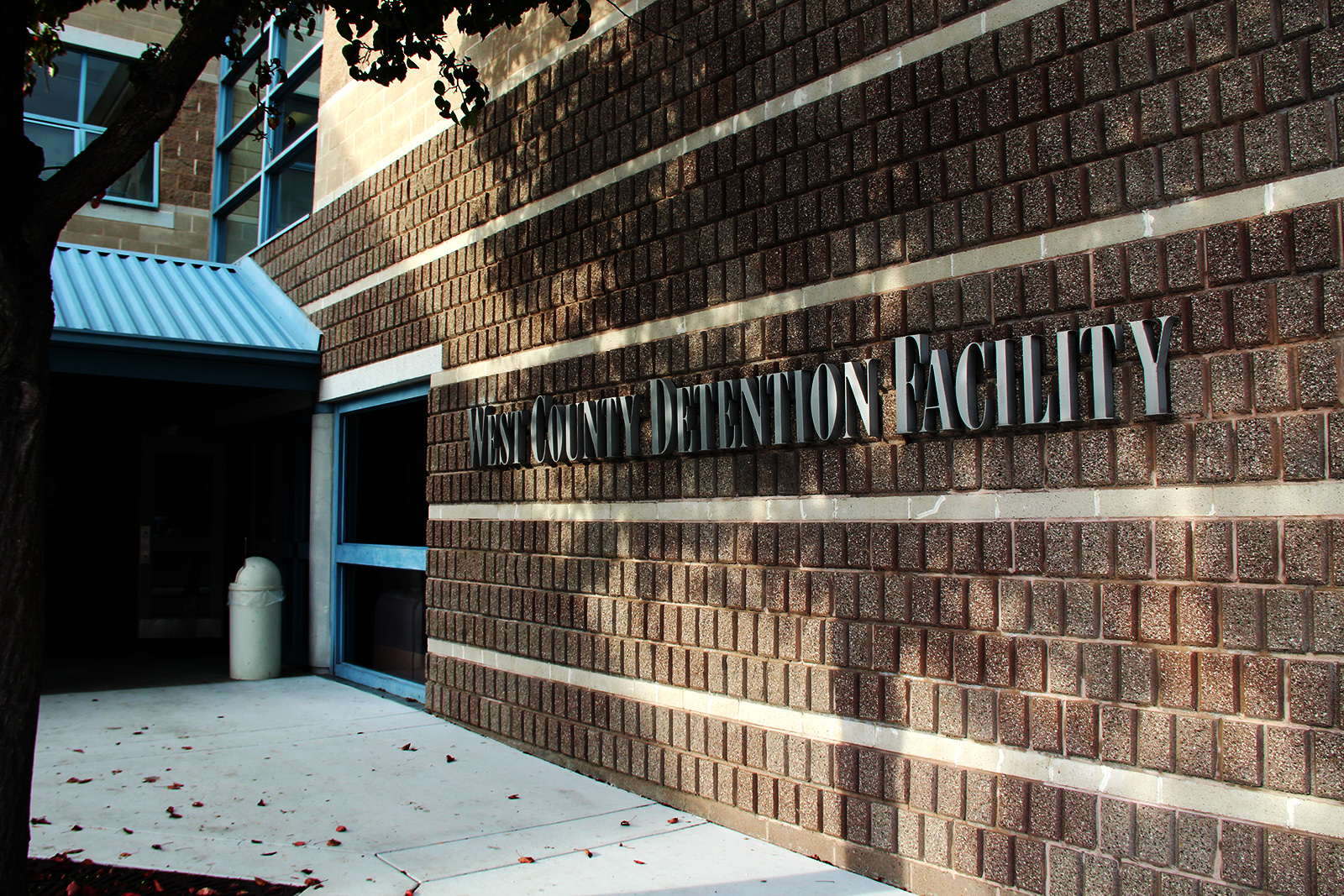 20 Feb

Contra Costa Board of Supervisors Approves Controversial Jail Expansion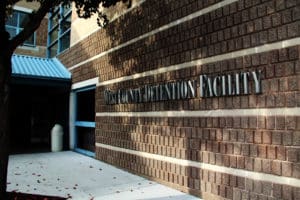 News Report, Keisa Reynolds and Malcolm Marshall | Photos, Rachel Witte, Richmond Confidential
After years of opposition by Richmond residents, a proposal to expand West County Detention Facility was approved by the County Board of Supervisors in a vote of 4-1. Supervisor John Gioia was the only opposing vote.
The Contra Costa County Sheriff's jail expansion plan would build a new high-security wing at the West County Detention Facility in Richmond and transfer up to 400 inmates from the Martinez jail to Richmond. The project would also expand treatment and rehabilitation programs, including mental health services at the jail in Richmond.
The board vote committed $25 million in county funds and allows the sheriff's office to apply for a $70 million grant from the Board of State and Community Corrections to go toward the total projected $95 million expansion of the current Richmond facility.
The money will be used to add 160 high-security cells, and 48 high-security, special-use cells for mentally ill offenders at the new facility.
The project would cost the county $5 million annually.
According to sheriff's department spokesperson Jimmy Lee, the plan would help deal with overcrowding at the Martinez jail and lead to the closure of a wing at that facility.
The Martinez Jail, originally designed as a medium security facility, is now serving as a high security facility, and lacks space for programs and services for those incarcerated, according to a 2015 jail needs assessment.
"People incarcerated at MDF experience extremely long periods of confinement in their cells, which is inconsistent with either safety or rehabilitation," the report states.
The jail needs assessment recommends moving those with behavioral health needs out of the Martinez jail, depopulating the facility to improve safety, and increasing the availability of programs to reduce recidivism.
Opposition in Richmond
But some local officials and community advocates in Richmond are opposed to the expansion of the Richmond detention center.
"We can expand the hospitals, schools, better equipment for the schools, more services for the community before we talk about funding more jails," said Richmond City Councilmember Jovanka Beckles.
While Supervisor Gioia says he believes in the need to address overcrowding and the need for more services, he says this proposal is not the way to accomplish the goal.
"There was never a meaningful dialogue with the city of Richmond before proposing of the project," said Gioia.
"Even to solve overcrowding and the program space, this is a much larger project than is needed. We should be committing more money on the prevention side than to the construction of new, high-security cells," said Gioia.
Sheriff David Livingston first proposed a 150-bed expansion in 2012, which was reported at the time by Richmond Confidential. A new proposal was introduced in 2015 and faced opposition from Richmond's City Council, Mayor Tom Butt and local activist groups.
Ultimately, the decision was left to the board of supervisors.
The current proposal emphasizes mental health services including adding necessary personnel such as counselors and case managers.
"It's better to invest in services like mental health prior to incarceration," said Gioia.
"[My colleagues and I] see there are services that could be expanded there rather than a jail to house people with mental health issues," said Beckles, who works as an adolescent mental health services provider.
City Councilmember Melvin Willis noted that advocates have called for a funding increase in youth and homelessness services.
"It's $20 million extra dollars that could go to so many other social services besides incarcerating people," said Willis, who is also a member of the Racial Justice Coalition.
Concerns over housing ICE detainees
There is also a growing concern that the expansion could be another way to target immigrants and strengthen the county's relationship with the federal agency Immigration and Customs Enforcement (ICE). During the week of February 6, ICE reported that it had detained 680 people across the country.
"Many of us believe it isn't about expanding the jails to house more people with mental health issues; it's about expanding the jails to house ICE detainees," said Beckles.
Sheriff Livingston was absent on the day of the vote. He, along with other Bay Area sheriffs, was in Washington, D.C., meeting with newly appointed U.S. Attorney General Jeff Sessions.
According to Beckles, some say the sheriff wants a bigger jail in order to house more ICE detainees and get funding on a federal level.
"No, it's not for housing for ICE detainees. We've been pretty clear about this," said Sheriff's Spokesman Jimmy Lee.
Richmond is a sanctuary city, and does not plan to cooperate with ICE. However, there are concerns in the community that the county's sheriff's department might have a different plan.
According to Gioia, currently 200 beds at the West County Detention facility are housing ICE detainees.
"I am against the continuation of the sheriff's contract with U.S. Department of Justice to house ICE detainees. I'd rather have him end that contract," said Gioia.
In a commentary for the East Bay Times, Sheriff Livingston clarified that although the Richmond facility already houses about 200 ICE detainees, the new jail building would not add to this number. "It will not, and cannot, be used to house a single ICE detainee," he wrote.
Gioia also said the jail expansion proposal causes the local immigrant community to lose trust in law enforcement, "at a time when we want them coming in for services."
"We are going to do everything within our power to protect our residents who are here working hard, being wonderful additions to our community. We are here to make sure their families aren't broken apart by ICE raids," said Beckles.
"Mass incarceration is not the answer to community safety," added Willis.
The Board of State and Community Corrections is expected to announce its decision on the grant funds in June.