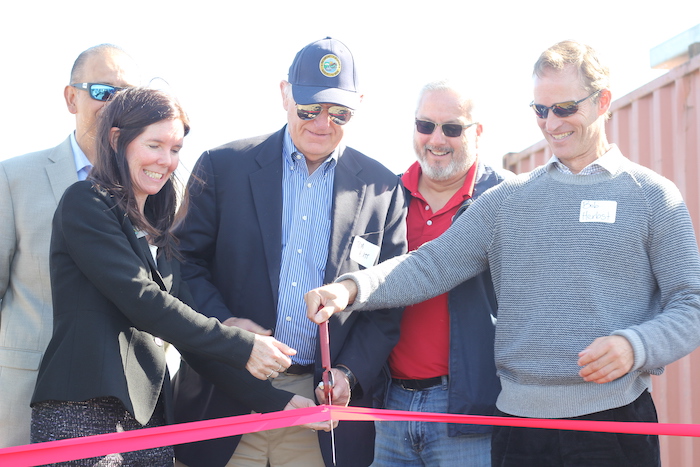 20 Feb

New Solar Power Farm Opens in Richmond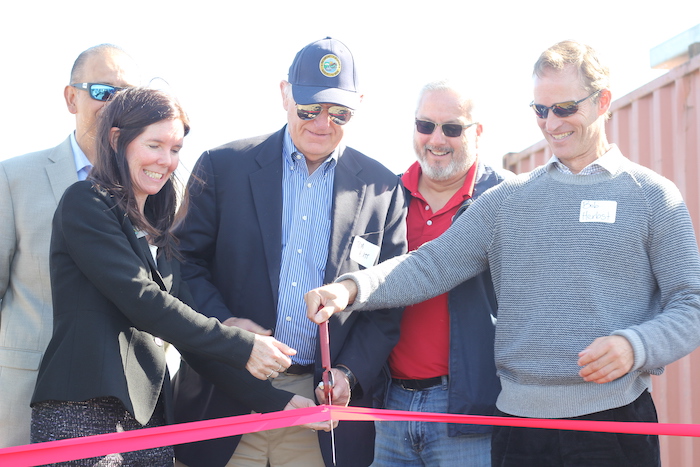 Richmond Pulse Staff Report
Richmond has opened a new solar power facility that will produce enough solar energy to power 600 homes per year. Energy provider MCE, JHS Properties and City of Richmond officials hosted a ribbon cutting ceremony to unveil the new two-megawatt facility on Feb 14.
Located at the corner of Goodrick Avenue and Richmond Parkway in North Richmond, the new Freethy Industrial solar facility marks the completion of MCE's third Feed-In Tariff (FIT) project, which incentivizes local entrepreneurs to develop and sell renewable energy to MCE.
"I'm trying to help that program grow," said Bob Herbst, manager of JHS Properties, which owns over 500,000 square feet of office and industrial land in Richmond and Marin County.
"Our family believes very strongly in the importance of sustainability. Renewable energy is certainly a keystone to that effort," said Herbst.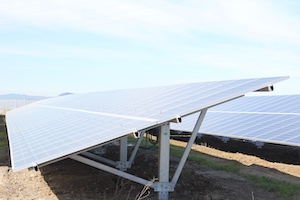 The installation was constructed by Sunstall, Inc., a Novato-based company, and the Richmond BUILD program, a green jobs training program that offers residents a chance to learn new skills in construction, carpentry and solar technology, which supported 23 jobs.
"Our role in this project was with the labor, to help local residents who have completed the solar training go to work," said Fred Lucero, Program Manager at Richmond BUILD.
At the ribbon cutting ceremony, Lucero acknowledged Jonathon Brito, who went through the Richmond BUILD program and worked on the project.
"Because of this project, it helped him land his next solar job. He's also an employee of Ally Electric, a local solar company," said Lucero.
Brito described the work constructing the solar farm as backbreaking. "It was hot. A lot of labor involved," said Brito. "But the goal of having renewable energy, that was good."
Dawn Weisz, CEO of MCE, said in terms of greenhouse gas reductions, the project is equal to taking 114 cars off the road annually.
"Choosing MCE allows customers to help support the build-out of new, in-state and local renewable energy projects and creating new jobs, which is really our mission from the start," said Weisz.
The not-for-profit public electricity supplier is California's first Community Choice Aggregation program, which gives consumers an option of having 50 percent to 100 percent of their electricity supplied from renewable sources like solar, wind, bioenergy, geothermal and hydroelectric power.
Launched in Marin County in 2010, MCE currently serves over 250,000 customers in Marin and Napa counties, and the cities of Richmond, El Cerrito, Benicia, San Pablo, Lafayette and Walnut Creek.
The solar project is MCE's first here in Richmond and Mayor Tom Butt said it won't be the last.
"We will soon be starting up what we call Richmond One… a 10.5 megawatt project," said Butt. "Just like this one, it will employ local people and generate power locally."