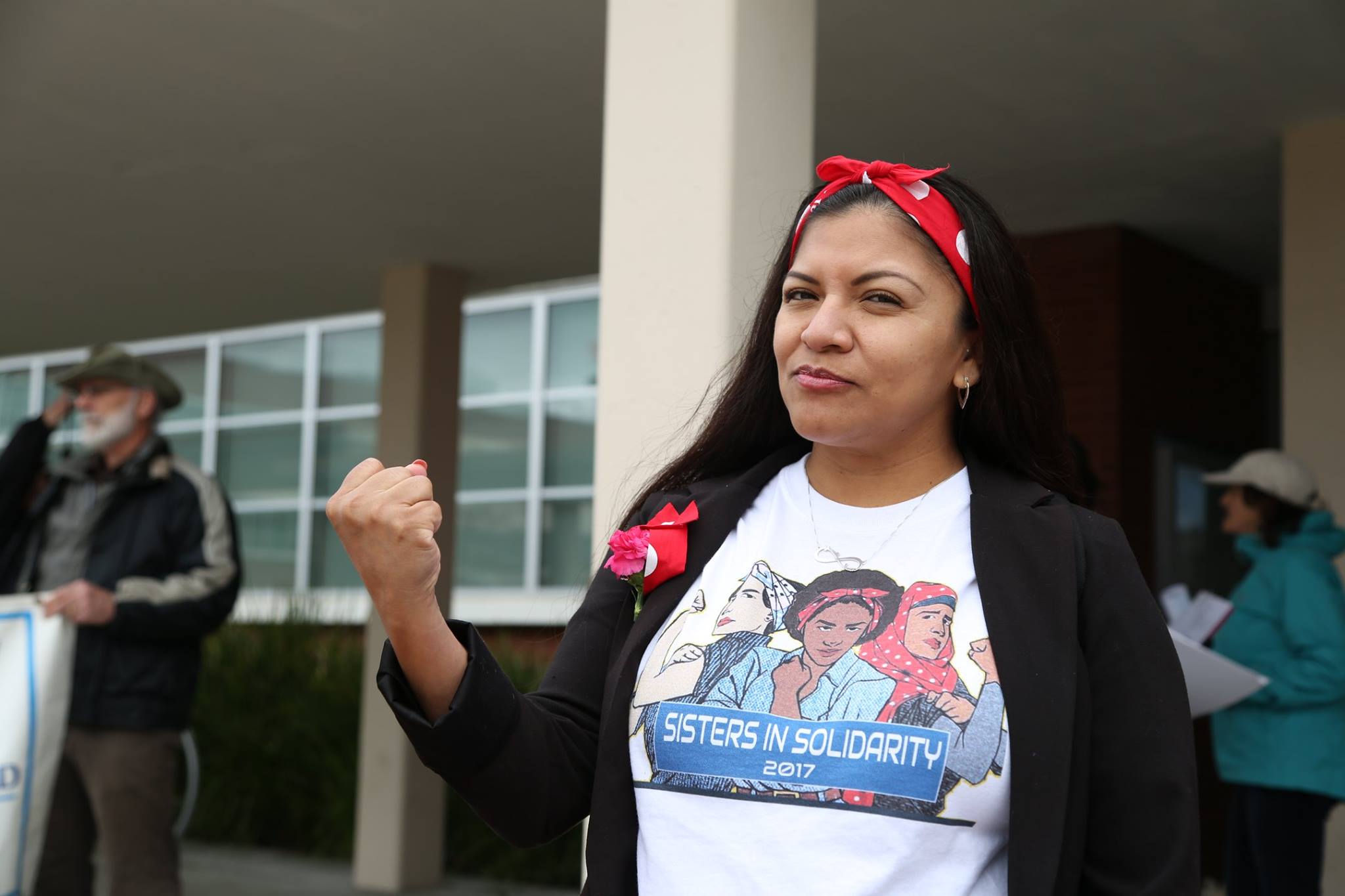 11 Mar

10th Annual Sisters in Solidarity Draws Women of All Ages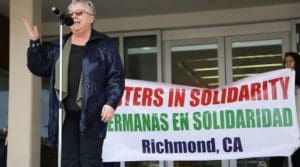 Photo Essay, Ann Bassette
This year's International Women's Day marked the 10th anniversary of Sisters in Solidarity, a Richmond tradition launched by then Mayor Gayle McLaughlin.
McLaughlin, who is now a city councilmember, said the annual event has grown to be more successful than she expected.
"We've been able to bring in well-known speakers and also local leaders that we highlight," she said. "It's attracted the community."
This year's keynote speaker was Cynthia Peterson, executive director of the San Pablo non-profit organization Community Violence Solutions.
On the morning of the event, women of all ages and backgrounds, including some wearing pink hats, as well as some men, gathered for a rally at City Hall to hear remarks by local leaders in the community. The group then marched to Lavonya DeJean Middle School to spend the afternoon sharing ideas on how to "be bold for change," the theme of this year's event. The room was filled with representatives of local service organizations and non-profit groups. Local poets shared poems about women who have led the fight for justice and equality.
"We wanted women to come together and support one another and show that we are unified and that we are working together," said Tiffany Harris, executive director of Girls Inc. of West Contra Costa County.
Harris said the event gives young women an opportunity to feel part of something bigger.
"They see that other women in our community are here to support them, and are really doing things to make a difference in this world. And they can also do those things," said Harris.
Girls Inc. alumna and member of the Richmond Police Department Michelle Milam expressed her belief that every girl and woman is worth time and investment.
"The world will tell you you're not worth it," said Milam. "But you have to believe in yourself and know that you are. Once you know that, you have a responsibility to tell somebody else."
For Richmond resident Yenny Garcia, the best part of the day was women proudly marching through the streets of Richmond.
"For once, it felt safe to walk, with so many sisters from all walks of life, just being proud of being women that rule the world," she said.
McLaughlin said we are living in a time where women need to stand up for their rights and the rights of the community in general.
"We recognize that this is the time to stand strong," McLaughlin said. "We may have been a little quieter before but now we see we've got to do it for ourselves."