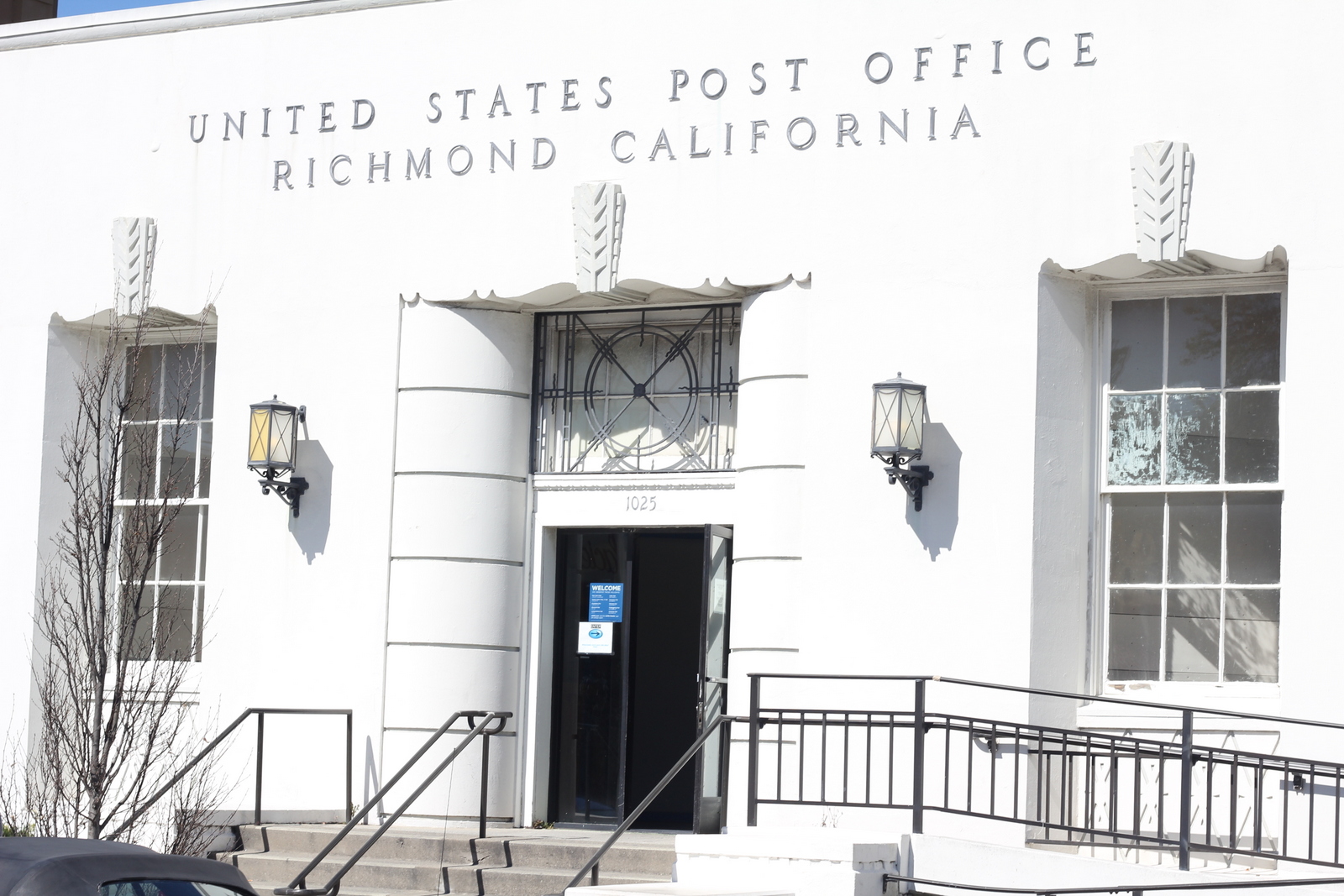 13 Mar

Post Office Faces Uncertain Future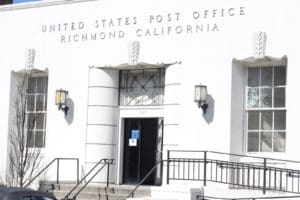 RP Staff Report
The fate of the Nevin Post Office is uncertain. Postal officials plan to hold a public meeting to gather community input on what to do with the building.
The exact date for the meeting is still pending, but Augustine Ruiz, a USPS spokesperson, said it may be set for late March.
Richmond residents will receive plenty of notification prior to the meeting, Ruiz said. Notifications will be sent to P.O. box customers, and will appear on signage at the Nevin Post Office and in letters to elected officials.
Postal officials announced the closure of the historic art deco building last month after deeming the building no longer necessary for operations.
Officials said the notice doesn't automatically mean the building will be sold; a public meeting is necessary prior to a sale.
But the proposal to sell the building has many residents concerned.
"I am really upset about the Postal Service even thinking about selling or closing this building," Richmond resident Naomi Williams said at a recent City Council meeting. "Every time they close something, it's always in Richmond. They shouldn't take away our services because the seniors go there."
The Station A Post Office at 200 Broadway closed a few years ago.
Some elected officials believe the potential closure of the historic downtown post office could be catastrophic for the revitalization of the city's downtown.
"I do believe the post office is essential for the improvement of Main Street and for developing downtown," said Councilmember Eduardo Martinez at a recent City Council meeting. "It's a building that needs to be maintained for the purposes that it was built."
Richmond Main Street, an organization working to revive the city's downtown, launched a campaign urging residents to write letters to save the downtown post office.
In a letter that Richmond Main Street sent postal officials advocating for the post office to remain open, the organization said the location's closure "will cause a significant hardship to seniors and those with limited access to transportation or the Internet."