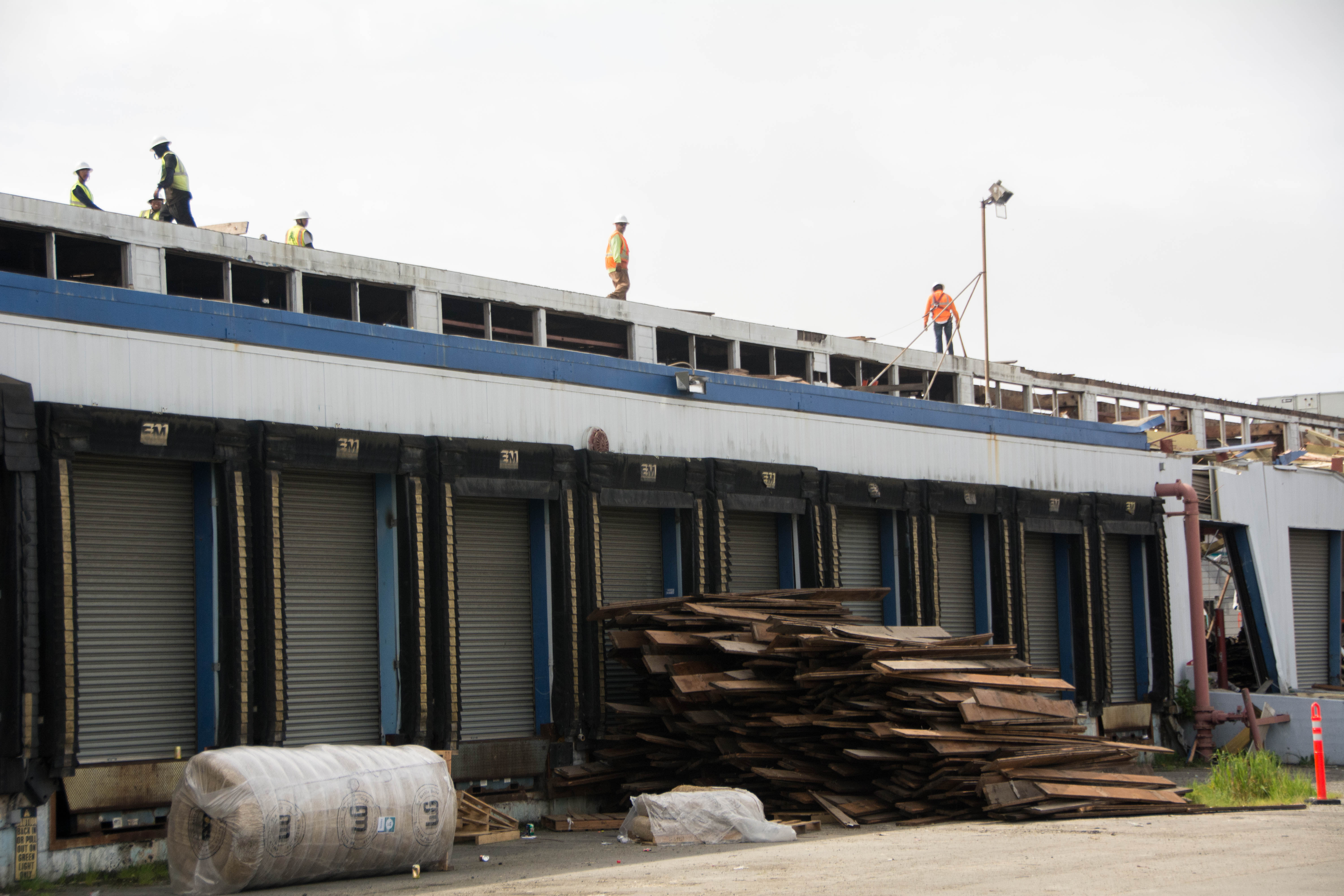 24 Mar

New Developments Coming to Richmond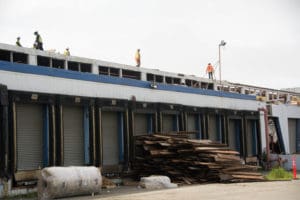 Photo Essay • Mitzi Perez, Joaquin Delgado and Ivan Campos-Gallardo
Driving around Richmond, you might have noticed some new additions to the city: newly paved roads, bike lanes and sidewalks, as well as construction projects.
"We finished our last paving project last year on Barrett Ave. from 18th to 23rd St.," said Patrick Phelan, infrastructure administrator with the City of Richmond. "That was a section of the road that was really, really terrible," he said.
Now, parts of Barrett Ave., Macdonald Ave. and Harbor Way can accommodate bicyclists and have sidewalks that allow better access for pedestrians and people with disabilities.
Phelan said the work on Barrett Ave. was done with a type of asphalt that used recycled rubber that should make the road durable. "It's something we're trying to do on the major streets," he said.
Other road improvement projects include parts of Macdonald Ave. and Ohio Ave. from 1st to 23rd, where new bike lanes are marked with signage.
Currently in progress is a multi-million dollar effort to make Nevin Ave. from 19th to 27th more pedestrian and bike friendly, from BART to City Hall.
But it isn't just roads that are being redone. Richmond residents have also seen a lot of construction going on.
In Point Richmond, there is a new 27-unit apartment complex under construction. The complex is located next to the Mechanics Bank, across from the Up and Under Pub and Grill. The train runs right behind this area.
With a growing population in Richmond, there has been an increase in developments in the downtown area as well. According to Janet Johnson, economic development administrator for the City Manager's Office, close to 1,000 units of housing are expected to be built downtown over the next two years.
Approved projects include the development of the 60,000-square-foot lot at 12th and Macdonald Ave., across from Foods Co., that will feature 256 units of housing with ground-floor retail space.
Another development at 22nd at Nevin Ave., the site old Employment Development Department building which was demolished last year, will feature 289 new housing units.
"It's a good time," said Johnson, "because there is a housing shortage and just a boom in Richmond right now."
Johnson anticipates a new and vibrant downtown area on the horizon.
"I just see a place that we can all be really proud of," she said. "More stores, restaurants and shops, walkable to BART, something we have envisioned for a long time. More events and more opportunities for people to stay in their city."
[ngg_images source="galleries" container_ids="43″ display_type="photocrati-nextgen_basic_thumbnails" override_thumbnail_settings="0″ thumbnail_width="120″ thumbnail_height="90″ thumbnail_crop="1″ images_per_page="20″ number_of_columns="0″ ajax_pagination="0″ show_all_in_lightbox="0″ use_imagebrowser_effect="0″ show_slideshow_link="1″ slideshow_link_text="[Show slideshow]" order_by="sortorder" order_direction="ASC" returns="included" maximum_entity_count="500″]