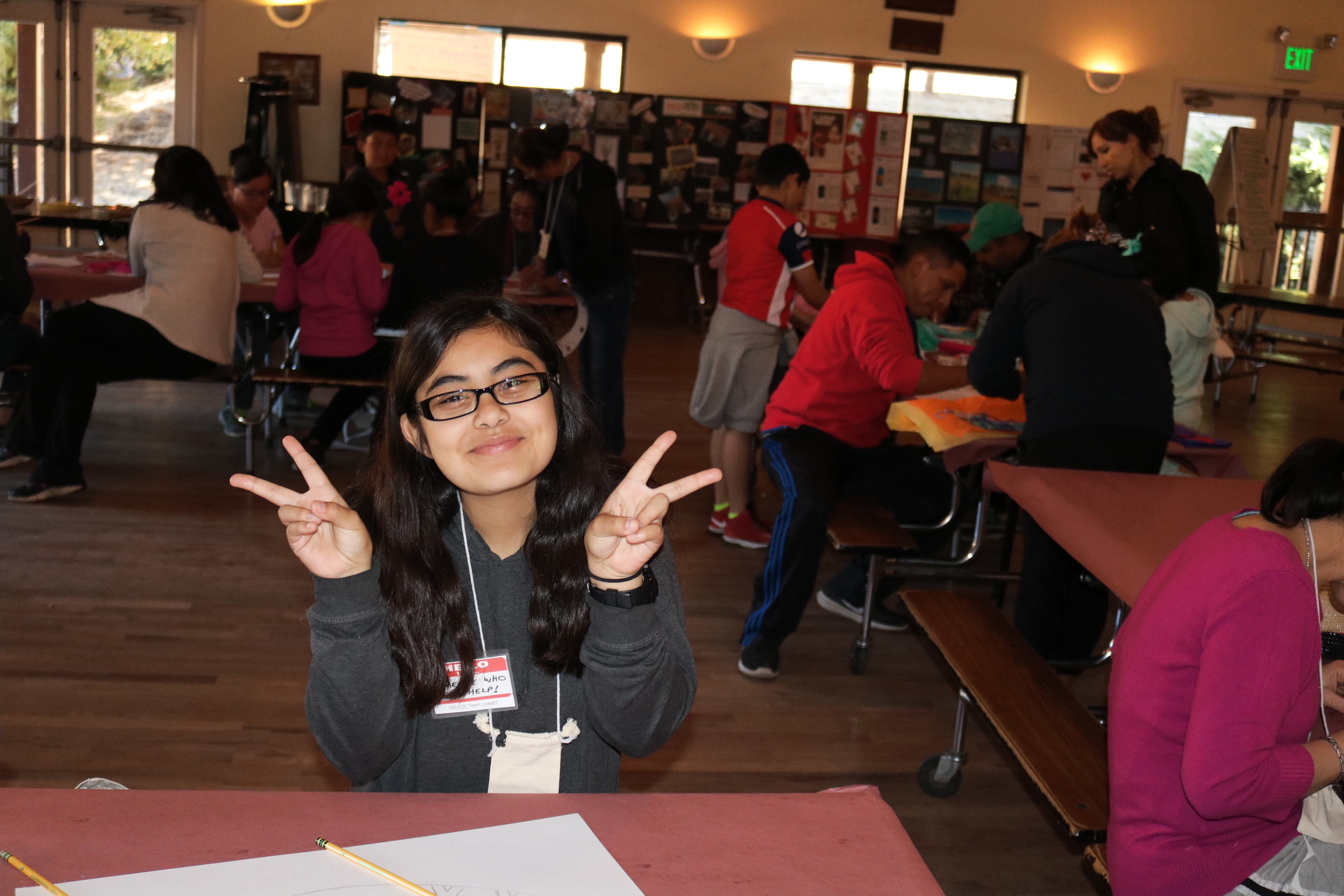 28 Mar

14-Year-Old Teaches Kids to Make Better Food Choices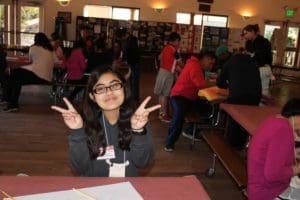 RP Staff Report
Sara Madriz is working hard to teach kids in her community to make better food choices.
The 14-year-old is part of the youth engagement team at YES Nature to Neighborhoods. The organization provides Richmond residents access to experiences in the natural environment.
Madriz, who is a ninth grader at Making Waves Academy, started going to summer camp at YES when she was eight years old. A few years later, she joined the youth engagement team to address health and wellness issues with her peers in the community.
Richmond Pulse recently talked to Madriz about her volunteer work with YES and a new project the engagement team is spearheading at Helms Middle School.
What do you like about volunteering with YES?
I like that we get to meet new people and make new connections. The organization helps low-income and people of color in Richmond. They take people to summer camp. For me, I thought it would be a good thing to participate in.
The youth engagement team meets each Wednesday and we talk about one specific thing and make that into a project. Right now, we are working with Helms Middle School teaching an after-school health and nutrition class.
Tell us more about the new health and nutrition class at Helms Middle School.
We asked the school to hand out flyers to tell students about the class. We interviewed the kids who were interested and we chose students who we thought would be there for the knowledge and not the stipend YES will pay them at the end.
We asked them what they wanted to get out of the class and how this would help their community and household.
We have eight students and we talk to them about the many different ways they can eat healthy foods. These kids are 7th and 8th graders. We teach the class with our boss, [youth engagement specialist] Peter Flom from YES. We meet every Wednesday after school and the class will go until May.
I was interested in getting involved because I think it's important they know how to eat healthy. I'm already pretty healthy in what I consume and I thought it would be fun to teach other people a lot of different ways they can eat healthy too.
What do you think prevents kids from eating healthy?
Kids have a lot of access to junk food. There are stores everywhere around schools. Like at Helms, there's a gas station across the street and it's easier for kids to go buy junk food than it is to buy healthy food.
Do you think the Helms Middle School students are getting the message?
Some of them are actually starting to make healthy choices. We also talk to them about exercise, like how often they exercise in a week or if they do it at all. We try to find different ways for everyone to be healthy in their own possible way.
I hope they learn new and better ways to be healthier. I don't want them just to pretend to be healthy. I want them to exercise more and really try to find ways to make better food choices. We thought if we teach the kids, they would tell other kids around them and then go home and share the information with their parents.
How hard is it for teens to eat healthy?
For me, it's not that hard. I rarely drink sodas. Instead of a Coke, I'll rather have cranberry juice and sparkling water. I don't eat candy. If I want something sweet, I'll eat like a granola bar. If I want some potato chips, I eat organic ones. It's easier for me because my family is already healthy and I eat what we have at home.
A lot of teens our age now have diabetes or are overweight and that's a huge problem. Low-income communities are not exactly the healthiest, so it's important for us to start making better choices.
Any plans to take the health and nutrition class to more schools in the Richmond area?
I hope we expand the program to include more schools. I think it would be important for us not only to reach middle school students but also high school students. I think high school students would listen to the information we are giving them and really try harder [to make healthy choices].
For more information about YES Nature to Neighborhoods, visit www.yesfamilies.org.