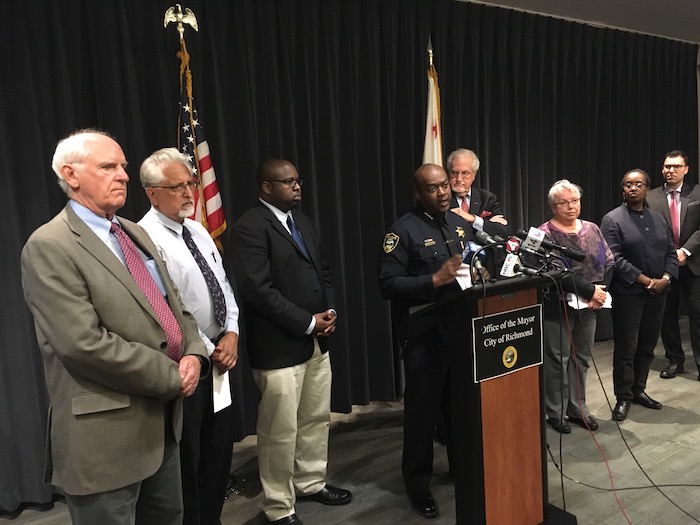 31 Mar

Richmond Challenges White House Threat to Defund Sanctuary Cities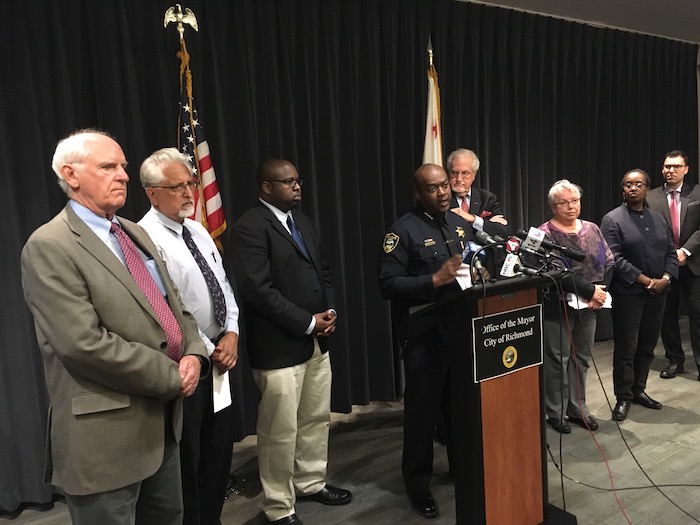 RP Staff Report | Photo courtesy of  Mayor Tom Butt's Office
The City of Richmond has filed a federal lawsuit against President Donald Trump challenging an executive order that would deny federal funding to sanctuary cities.
The lawsuit seeks to have the executive order, which Trump signed in January, declared unconstitutional. City officials believe the executive order would impede its community policing model and strain its relationship with immigrant residents.
"All residents, no matter their immigration status, should be able to report crimes and assist in criminal investigations without fear that their immigration status will also be investigated, " Chief Allwyn Brown said in a news release.  "Our community is safer when there is that trust."
Other cities that have filed similar lawsuits include San Francisco, Seattle, Santa Clara County and two cities in Massachusetts.
This isn't the first time Richmond has challenged the Trump administration. In February, the Richmond City Council adopted a resolution calling for Trump's impeachment.
While policies differ in sanctuary cities around the country, in most instances, local police don't help federal authorities deport undocumented immigrants.
Richmond has been a sanctuary city since 1990.
"We are confident that the policies we have put in place to promote a community policing culture comply with all federal laws," Mayor Tom Butt said in a news release. "The statements by the Trump administration suggest that Richmond will be targeted for protecting our residents."
Attorney General Jeff Sessions recently reinitiated the threats to cut billions of federal grants if sanctuary cities do no comply with the Trump administration's tactics to enforce immigration laws.
"Unfortunately, some states and cities have adopted policies designed to frustrate the enforcement of immigration laws," Sessions said during a recent White House press briefing.
Meanwhile, as the Trump administration has promised to crack down on illegal immigration, cities across the country are forming a movement to protect immigrants despite the threat of billions of federal grants being cut.
"The president's harmful approach is based on fear," said Butt, "and we will not allow intimidation to disrupt our commitment to our residents and their safety."