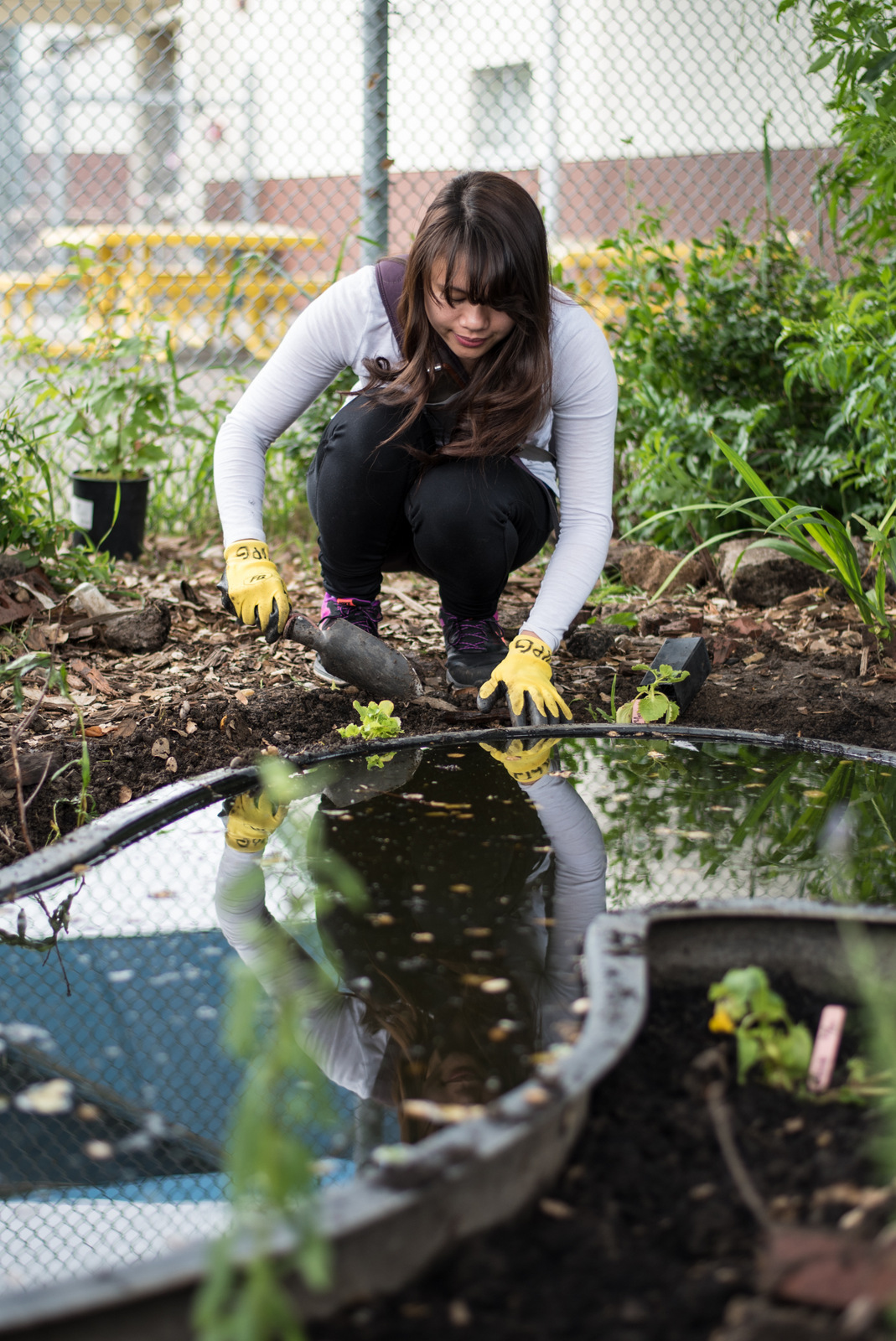 26 Apr

Earth Day Draws Hundreds in North Richmond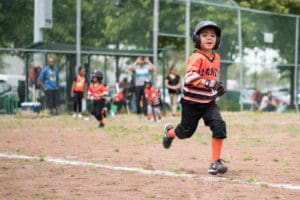 Photo Essay • David Meza
The seventh annual North Richmond Green Festival and Earth Day Celebration on April 22 brought out community members for a creek clean-up, garden restoration, park festival and junior league baseball game.
Starting at 9:00 a.m., more than 40 Richmond residents and Verde parents cleaned up Wildcat Creek by hand, picking up trash as big as car tires out of the mud.
According to the Watershed Project, volunteers picked up an estimated 310 gallons of trash, filling 31 bags with everything from tires to a muffler and a rug.
"We saw a lot of trash, old junk, cans and bottles," said James Webb, who helped lead a clean-up team.
Webb said he is concerned about the trash he sees in his local creek and how much harm it is doing to the local wildlife. "It's bad for the environment," he said.
At Verde Elementary School's garden, non-profit Urban Tilth led the volunteer effort along with members of Girls Inc., students from Richmond College Prep, and Chevron employees, re-locating herbs and weeding the garden bed.
"It's really amazing see the girls get into gardening and how excited they get seeing bugs," said Tiffany Harris, executive director of Girls Inc.
People of all ages joined in. At the North Richmond Senior Center's garden, a T-ball team, who ranged between the ages of four and seven, came out with their parents to plant strawberries, sweet peppers, tomatoes and other native plants.
"We try to help the North Richmond community, helping to clean the creeks and keep North Richmond clean," said Eren Samano, who runs an after-school program at Shields Reid Community Center.
After all of the work, hundreds of people gathered for a festival at the ballpark on Fred Jackson Way. They enjoyed food, music, a bike rodeo, a petting zoo, pony rides and bounce houses for kids, face painting, arts and crafts and a friendly game between two Richmond T-ball teams.
Amid the festivities, families checked out models of Richmond that showed how waterways and pollution affect the city. And if they had questions about what they could do about it, over 20 local organizations, like RecycleMore, Republic Services and others, were there to give out information about how to live a healthier lifestyle that is more earth friendly.
[ngg_images source="galleries" container_ids="45″ display_type="photocrati-nextgen_basic_thumbnails" override_thumbnail_settings="0″ thumbnail_width="120″ thumbnail_height="90″ thumbnail_crop="1″ images_per_page="20″ number_of_columns="0″ ajax_pagination="0″ show_all_in_lightbox="0″ use_imagebrowser_effect="0″ show_slideshow_link="1″ slideshow_link_text="[Show slideshow]" order_by="sortorder" order_direction="ASC" returns="included" maximum_entity_count="500″]