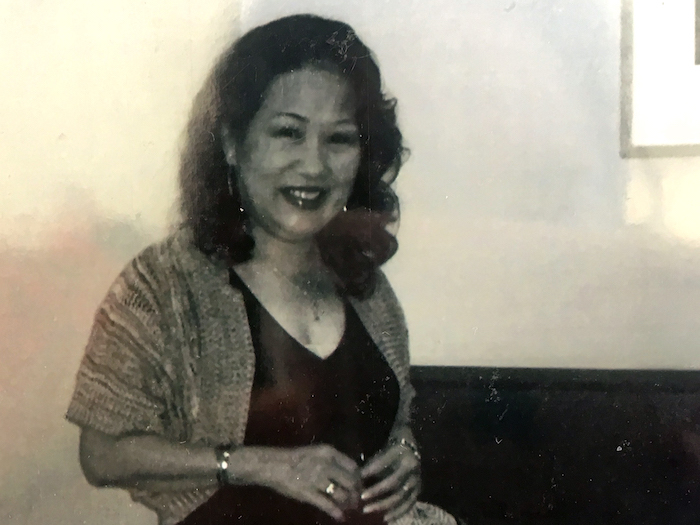 09 May

Beauty Stylist Remembers the Day 'Everything Changed' in Vietnam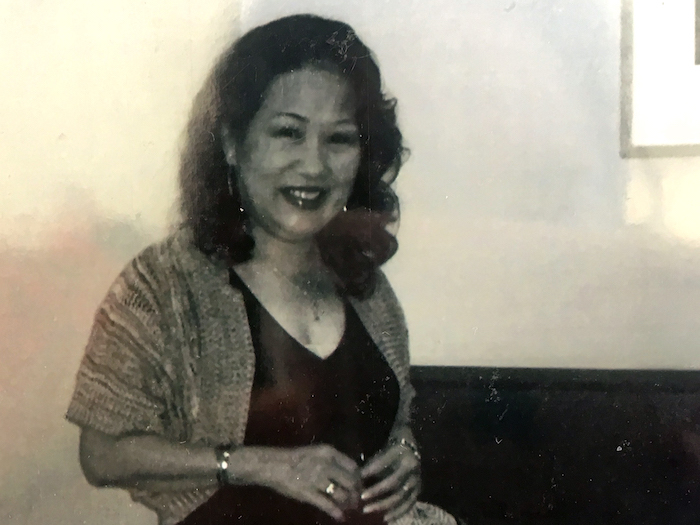 Profile, Mitzi Perez
Fifty years after the Vietnam War, Cathy Lê remembers the day the U.S. Army came to her country and "everything changed."
Lê, who now lives in Oakland, is a stylist at Linda's Nails, a small beauty shop on the corner of El Portal and Church in San Pablo. She has worked there for 18 years, chatting with customers as a beauty and eyebrow stylist.
But it was back in Huê, Vietnam, where Lê first learned how to speak and write English in the sixth grade.
"I was born and raised in the country. It was a very simple life," said Lê.
"When the U.S. Army came, everything changed. My father's income was not sufficient to support my family. I saw the struggle between my parents and that is when I decided to drop out of high school to go work. My father started to cry. It wasn't until later that I understood that he wanted to protect me."
At 16, Lê decided to drop out of school to work for the U.S. Army as a secretary. In April 1967, Lê went to work for the Green Berets in the Headquarters of the Special Force Group 5. She worked for six years under various officers.
At the age of 24, Lê got married. Many of the soldiers and commanding officers attended her wedding. She and her family grew very fond of the American army.
"When we worked with them, they treated us so nice," said Lê. "Many of the officers were from West Point. Many of the soldiers I worked with were straight out of college. We communicated during our break. At the time, I could only write and read in English. When they were speaking I didn't understand, but I discovered that we both knew how to read. I brought a book over and we started a strong conversation."
In 1973, the Communists made their way to South Vietnam. Lê and her family were relocated from the city to the village of Nhaīrang. She was forced to live there for 15 years, which she calls a dark period in her life.
Lê's husband was imprisoned for aiding U.S. forces and having what they called "a changed mentality." Lê started to work for a global non-profit, Mennonite Central Committee. With two growing boys and a lifestyle not very familiar to her, the rural life was something she had to get used to.
"We had to work really hard, like farmers, to survive," she said.
Then one day, she heard the news.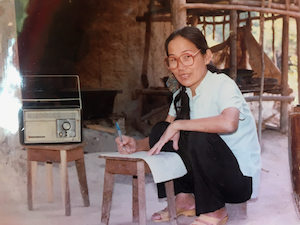 "After 15 years of living in the countryside, I was listening to the radio and they said, 'Prisoners are now free and allowed to go to America,'" Lê recalled.
"In the morning, I would listen to the radio because after so many years, I hadn't practiced my English," she recalled. "I would listen and write down what was said. They restricted us from listening to the Voice of America or BBC because it was a window to the world."
It was not until the fall of 1994 that Lê and her family were granted the chance to move to America.
For Lê, the move was not as big of a culture shock as she anticipated. Lê's best friend had already moved to the United States.
"After 15 years in the dark," she explained, "the only thing that kept me living was that my best friend was in America."
Lê knew that she wanted a new life and really liked the Bay Area. When she and her family finally arrived here, she knew she had made it.