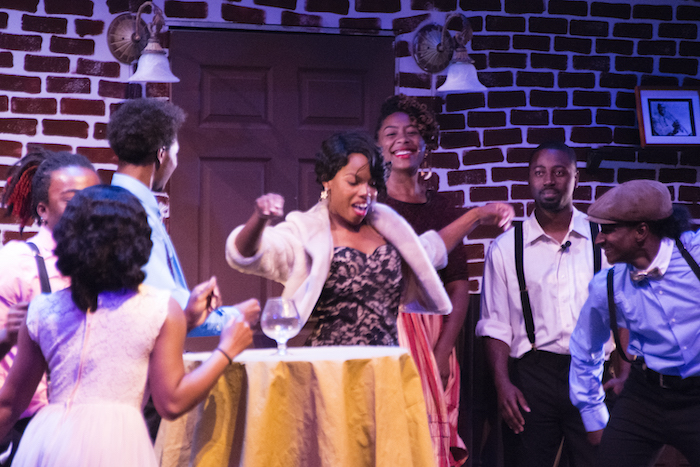 09 Jun

New Play About 1940s North Richmond Gets Rave Reviews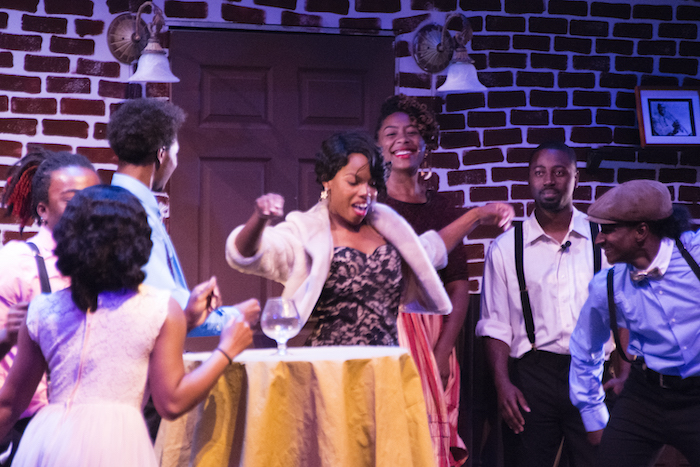 By Mitzi Perez
An original play written by 23-year-old Richmond resident DeAndre Evans takes the audience back to what it was like to live in North Richmond in the 1940s. Richmond Renaissance, performed by young people from Richmond's RYSE Center, debuted at the El Cerrito High School Performing Arts Theater to a sold-out crowd that gave the actors a standing ovation.
To open the show, Randy Joseph of RYSE introduced Betty Reid-Soskin, the oldest serving park ranger. In her remarks, Reid-Soskin mentioned how essential Richmond was to the success of World War II. Henry Kaiser built 747 ships in 1942 to "turn the world [war] around."
"I bet you did not know that Richmond saved the world," said Reid-Soskin. "Young people on the stage tonight will bring that history back."
That is just what they did.
To begin the play, the audience hears real-life testimonies on an audio recording from Robert Ellison and Elmer Williams, about how Richmond was a very popular destination in that era.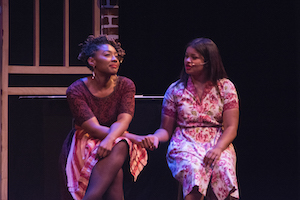 Richmond Renaissance takes place in the bustling 1940s, and centers on a fictional nightclub run by Annabelle, a Louisiana migrant who moved to North Richmond. One of Annabelle's table waitresses, Lucinda, had a troubled past but found comfort when she found Annabelle's.
Lucinda and her brother LeRoy traveled from the south after their parents died. Their story and the storylines of other characters highlight how difficult it was for people of color to own businesses and make a living.
The play references historical events such as the Black Wallstreet in Oklahoma, the Great Depression and the Ku Klux Klan.
While the play is journey into the past, Evans says the gentrification happening now in Richmond and the Bay Area was on his mind as he wrote the play.
"The theme is community and ownership," Evans said. "How we need to come together and love one another. We need to control ourselves and have control of the property. The reason we are moving out of Richmond is because we don't own where we at."
Claudia Jimenez, a community organizer in Richmond who was in the audience, said her favorite part of the play was the passion of the main character Annabelle, a woman of color surrounded by women.
"It was beautiful to see the Richmond community gather together for this kind of event," said Jimenez. "I saw many people that I work with, my neighbors… It was really valuable to get people to gather around art and celebrating Richmond's history."
"People still say, 'You don't want to go to Richmond,'" said Richmond City Council Member Melvin Willis, who was also in the audience. "Richmond is continuing to make history by the ban of DeVos, increasing the minimum wage, or writing to Congress to impeach Trump. That's the type of story that doesn't get told," he said. "Plays like this highlight the rich history and culture."
Evans says he will continue to write screenplays for RYSE Center and his companions will continue to support him along the way.
"I needed to tell a story about our history and start with the city I was raised in," said Evans, "and then we can take it somewhere."
DVD's of the play will be available for sale soon. Check RYSE's website at http://rysecenter.org.