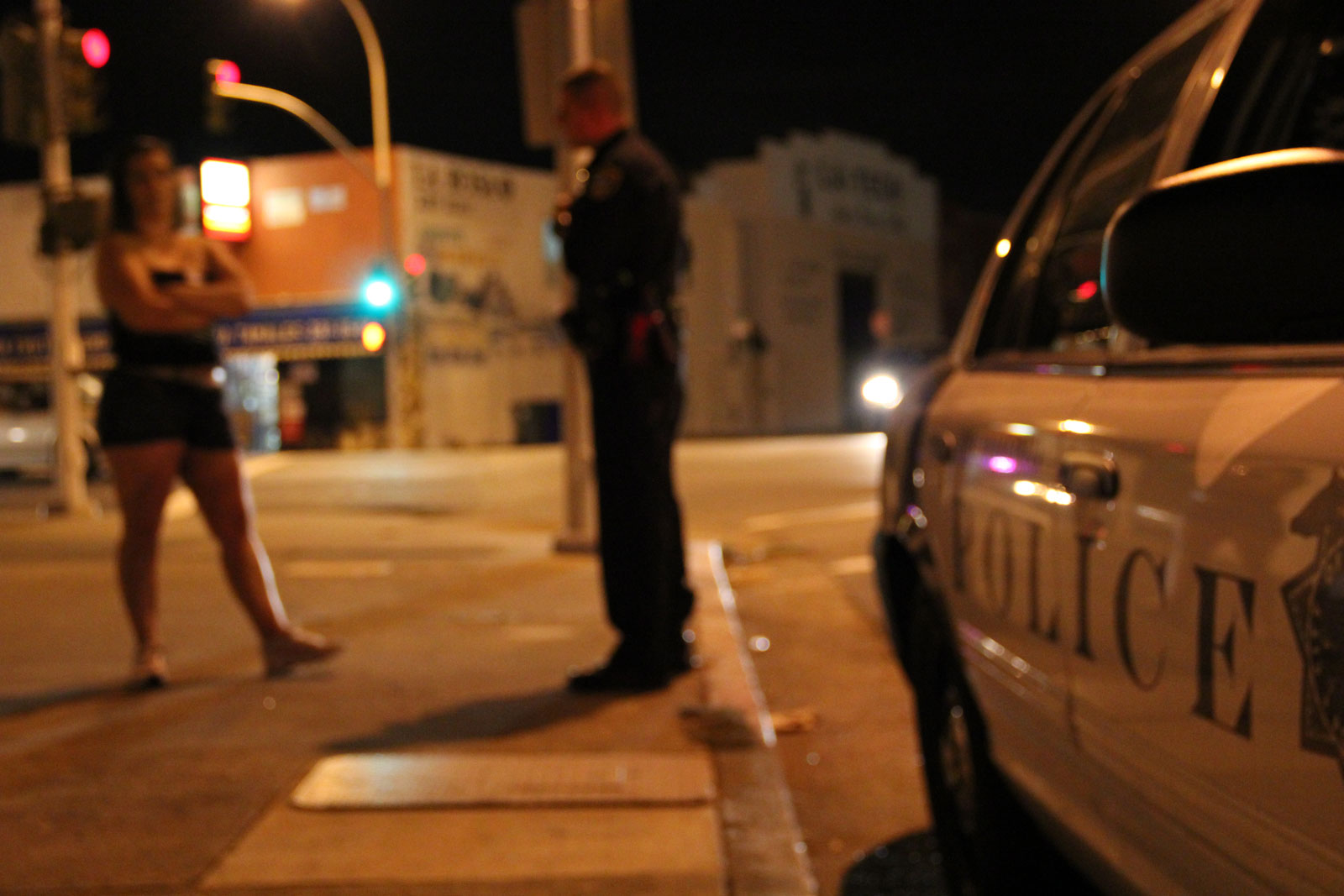 15 Jun

On the Streets of Richmond: Sex Trafficking vs. Sex Work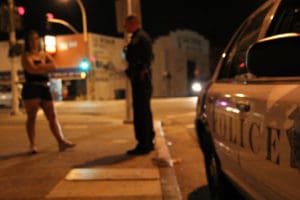 By Keisa Reynolds | Photo by Stacey Kennelly, Richmond Confidential
A social media image sparked a national conversation earlier this year with the claim that there had been a spike in black girls going missing from Washington, D.C. The claim turned out to be untrue. But it led to a real conversation in the media about the prevalence of human trafficking, specifically sex trafficking, in communities across the country.
Human trafficking in the East Bay
For years, Kathleen Sullivan could look out her office window onto Richmond's 23rd Street and see human trafficking in action.
"If you look at human trafficking and [you're] paying closer attention to the missing young women, we still have a serious situation going on," says Sullivan, who has advocated for victims for almost two decades. Sullivan previously worked with the Richmond Police Department to handle Richmond's ongoing human trafficking problem that involved the sexual exploitation of underage girls and young women.
The city of Richmond's website defines human trafficking as "a criminal business that profits from enslaving people for sexual servitude and forced labor." Sex trafficking falls under the category of human trafficking.
Like any major city, sex trafficking occurs in Richmond, too. Much of the action occurs on Richmond's 23rd Street, where Jenn Cortez, an officer in the Richmond Police Department, is on a specialized detail to identify "loiterers in the area offering prostitution."
After years of observation, Sullivan says she doesn't see as many people on the street and assumes that is likely due to the expansion of the internet. "There's not a need as much to walk on the street; you can place an ad," she says. "There are fewer girls out there, but there's definitely still a whole lot going on."
But how many of these women are being forced or coerced into the sex trade, and how many are simply engaging in consensual sex work?
It's a question that can be hard to answer, even for trained law enforcement officers. That means that as law enforcement go after potential victims of sex trafficking, many consensual sex workers end up getting caught in the net.
Sex trafficking vs. sex work
Sex trafficking and consensual sex work are two different things, though they are often conflated and are handled as one until trafficking is disclosed.
"It is both the view of our program and myself personally that human/sex trafficking is not consensual and it's exploitative, and sex work is consensual and symbiotic," says Arieana Castellanos, program manager of the Sexually Exploited Minor (SEM) program at Bay Area Women Against Rape (BAWAR).
Anti-trafficking laws and law enforcement procedures end up targeting street-based sex workers, an issue that has contributed to the resurgence of the movement to decriminalize sex work.
In 2015, Amnesty International drafted a policy in support of recognizing sex workers' rights as human rights. An accompanying memo stated: "We have chosen to advocate for the decriminalization of all aspects of consensual adult sex – sex work that does not involve coercion, exploitation or abuse. This is based on evidence and the real-life experience of sex workers themselves that criminalization makes them less safe."
Advocates say decriminalization of sex work could allow law enforcement to focus on human trafficking.
Law enforcement's response
It can be difficult for officers to discern who is being trafficked and who is voluntarily in the sex trade. Verbal warnings are given to women on the street; they risk arrest if officers pick them up a second time. But without decriminalization, there is no distinction in police procedures and sex workers continue to be arrested and given citations.
Many victims and sex workers may also fear that they will experience violence or harassment when they encounter police officers.
Sullivan, president of the Richmond/Contra Costa chapter of Black Women Organized for Political Action, is part of a coalition that led the campaign for accountability of Richmond police officers involved in the 2016 scandal when dozens of East Bay officers were involved in the sexual exploitation of an underage girl.
The news may have made victims of sex trafficking in the East Bay even less inclined to disclose their situation to law enforcement.
Officer Cortez of the Richmond Police Department says trust in law enforcement is key to determining whether someone is being trafficked.
"It's about building a rapport and talking to them, which is why I don't arrest the first time around," says Cortez. "Without that rapport, they're never going to give you the additional information that [we] need to prosecute the right people."
Per policy, patrol officers detain anyone suspected of soliciting sex. Family Services Unit is called to work with underage girls who are picked up by RPD. According to the law, anyone under 18 is unable to consent to sex work and by definition is being trafficked.
"Young people can have many circumstances that limit their agency and ability to fully consent, such as economic strains, previous trauma, criminalization, etc.," notes Castellanos of Bay Area Women Against Rape (BAWAR).
"Often there's great instability. A lot of times coming from a home where they aren't even living with their parents anymore. They don't have any money. They've either been staying in a group home or they're staying with a sister, another family member," says Cortez of the Richmond Police Department.
Without cooperation from trafficking victims, traffickers may continue to fly under the radar. It is rare for charges to be brought against traffickers themselves.
Cortez described meeting a 22-year-old woman who tried to convince the officer she lived alone. She later revealed that her boyfriend was staying in the apartment as well. The officer discovered there were children involved and the woman was seeking custody. It appeared she was in the sex trade, not on her own volition, but for safety. That situation is not uncommon; many are forced into the trade by male partners or family members.
Cortez isn't sure exactly how to end trafficking but believes the community must work together to help victims.
"What I think we need as the police departments and even with the advocates is more of a streamlined process for getting these women completely removed from their situation," she says. "And some kind of job training, which of course is another project of itself. It's the only way a woman would feel comfortable leaving that lifestyle."
Regardless of whether someone wants to leave the trade, safety is the top concern.
Are current laws eradicating human trafficking or worsening conditions for sex workers? Tell us what you think. Leave a comment on our website or facebook page.