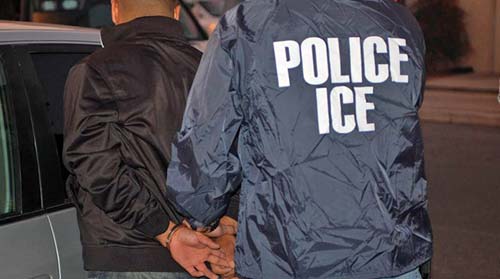 18 Jul

New California Bill Would Help Protect Undocumented Workers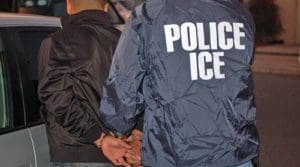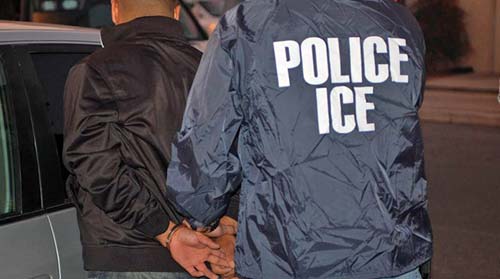 By Mitzi Perez
A new bill being proposed in California would increase protections for undocumented workers.
Currently, employers have the right to refuse to let ICE agents into their workplace without a warrant.
The Immigrant Worker Protection Act, AB 450, would make it a requirement for employers to ask immigration enforcement officials for a warrant before allowing them to enter a workplace. Employers would also be required to ask for a subpoena before handing over any private information about workers.
"These protections are critical because we know that enforcement actions at the worksite have really serious negative implications for workers at that worksite," said Michael Young, a legislative advocate for California Labor Federation, which co-sponsored the bill.
Young spoke on a recent telebriefing hosted by Ready California and New America Media.
"When immigration enforcement actions happen at the worksite, you typically see the result of that is a downward repress on wages and working conditions for all workers at the workplace regardless of immigration status," Young said. "The threat of immigration raids prevents workers from wanting to complain or take advantage of state remedies or federal remedies to workplace violations."
Undocumented communities are increasingly worried as they see reports of Immigration and Customs Enforcement (ICE) raids in homes and the workplaces. In California, where there are over 2.6 million undocumented immigrants, immigration officials have targeted areas with a high density of Latino communities such as Los Angeles and the San Francisco Bay Area.
"The tools that Immigration [and Customs Enforcement] is using have been the same that they have been in the past," said Grizel Ruiz, staff attorney at the national nonprofit Immigrant Legal Resource Center. "We still see … cooperation between local enforcement and federal immigration officials."
Since the election, there has been a heightened sense of urgency in immigrant communities.
"What we are seeing is a normalization of violence across the board immediately after the election of Trump," said Cal Soto, national workers rights coordinator for National Day Labor Organizing Network. "There is an increase of hate crimes, openly and on corners. There is clearly an emboldened segment of the population that now thought they have the backing of full force of the federal government."
"There is a newfound fear since the election," added Ruiz. "That, coupled with reports of increased enforcement practices on the ground, have left a real lasting impact in the community."
But when it comes to implementing his plans, Ruiz said, the Trump administration is constrained by their budget.
"Even though the current administration has put a laser focus on immigration, it is important to note that for the president to fully play out his plan, it actually requires quite a bit of funding from Congress," Ruiz said. "He is still working with the budget that there was before."
Meanwhile, there are steps immigrant families and business owners can take to secure their finances, such as protecting their credit and saving their money.
"There are three main steps that we would like to share with the community," explained Mohan Kanungo, director of programs and engagement for Mission Asset Fund. "The first is how to protect your money. The second is how to protect your belongings. The third is to create an emergency plan. Within all of these categories, to really think about an action plan."