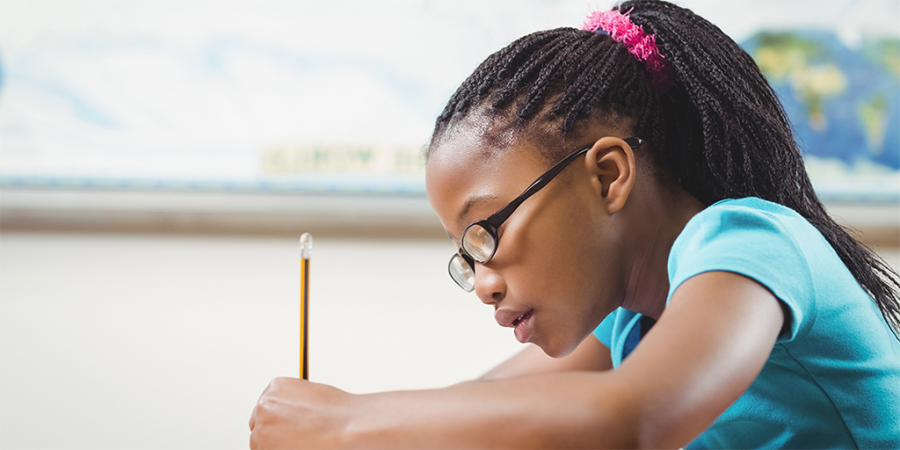 21 Jul

Why Girls of Color Get Suspended More Than White Girls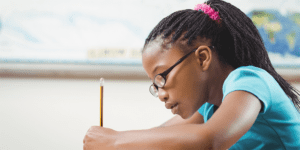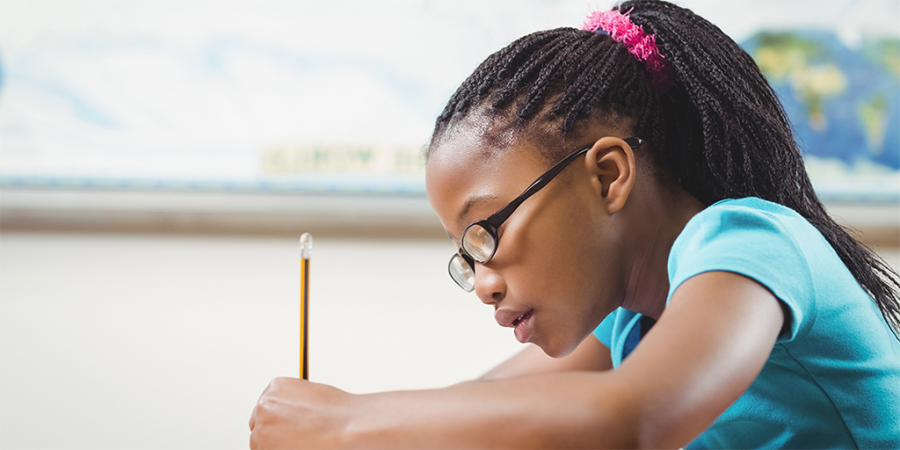 Commentary, Brenda Contreras | Photo via nwlc.org
Girls of color are being pushed out of school every day and nobody's really talking about it. The National Women's Law Center's 2017 Let Her Learn Survey found that black girls are 5.5 times more likely and Native American girls are three times more likely to be suspended from school than white girls.
It's not because they are more likely to misbehave, according to a major finding in the study. Researchers found that these disparities have a lot more to do with the racist and sexist stereotypes that educators and school officials sometimes harbor about students of color, as well as social circumstances, including lack of resources, counselors and access to experienced teachers in schools where students of color are the majority.
Girls of color are more likely to attend under-resourced, under-performing schools that aren't preparing them for college or the work force. Despite these inequalities, the Let Her Learn Survey also revealed that girls of color, as well as girls overall, are motivated to graduate and continue their education — and want help doing so.
The first time I experienced a harsh punishment was in the third grade. Three friends and I got suspended for something as minor as fingerpainting. We were all painting in class, and some of us decided it was more fun to paint with our hands. When we went to wash off and got paint all over the sinks, we were suspended for "tagging."
As a third grader, I was confused and barely even understood what being suspended meant. I just knew that according to the principal, we did something wrong and were being punished. I didn't even think to question it until years later.
This is one of the memories that I will never forget. It felt like I was being ripped away from my childhood. I just remember being so happy and having so much fun while working on a project and the next thing I knew, I was calling my mother from the principal's office, letting her know I got suspended. I had to make the call myself since my mother didn't speak English and there was no translator.
Across the nation, students of color in elementary school receive harsh punishments for minor infractions like bringing scissors or nail clippers to school, yelling in the classroom or talking back.
The longest suspension I ever received was for two days, in the ninth grade, when a group of friends and I got labeled as "gang bangers."
We were all girls who hung out together during lunchtime and decided to name our group, something that the staff on campus found threatening. They accused us of "gang conspiracy." All five of us were students who never missed school, received decent grades and always followed rules. But because we were a diverse group of girls of color, the staff decided that we were up to no good. They made the assumption without trying to understand what our friendship meant and how innocent we were. What educators failed to realize is that students, especially girls, form groups in school where they feel safe. Girls go everywhere in groups: to the bathroom, to get lunch, to wait for their parents.
In middle school, I was told to sit in the front of the class on the first day of school because the teacher found out I was the sister of one of the "biggest trouble makers that she had taught." Without even getting to know me, this teacher assumed that because I was related to a "trouble maker," I would be one too, and therefore she had to embarrass me by making me sit as close to her as possible.
My older sister, who suffered from ADHD, was continuously kicked out of class and being suspended for talking, laughing too much and not paying attention. Instead of receiving proper help, she was pushed out of the classroom each day, which eventually led to her dropping out of high school. This is the reality of far too many women of color who lack the proper care to be able to succeed in school.
In my high school, there were two counselors for about 1,000 students. But there were seven officers: five campus security and two on-campus police officers. That's more than triple the number of counselors. What this means is that the faculty thought that the school needed more help disciplining students than it did sending students to college. This is another example of administrators making a decision based on assumptions, assuming that a high school in Richmond with the majority of students of color needed more officers that counselors. I knew more names of the officers than I did of the people running the college prep programs.
When a school allows a School Resource Officer to arrest a student, referring the student to law enforcement or juvenile court as a form of discipline, the school is essentially turning that student over to the justice system. The so-called school-to-prison pipeline can start as early as grade school. Once a child is in the criminal justice system, it is much harder to get out of it. The cycle continues until they either end up in prison or in the streets.
Despite these barriers, inequalities, and judgments from administrators, I, like many other girls of color, beat the odds. I graduated from Richmond High School and I am now a senior at Sacramento State University, where I am pursuing a bachelor's degree in political science and journalism. After college, I plan to return to my hometown to continue advocating for justice in schools, so that students of color stop getting suspended for things like fingerpainting and can focus on their education.