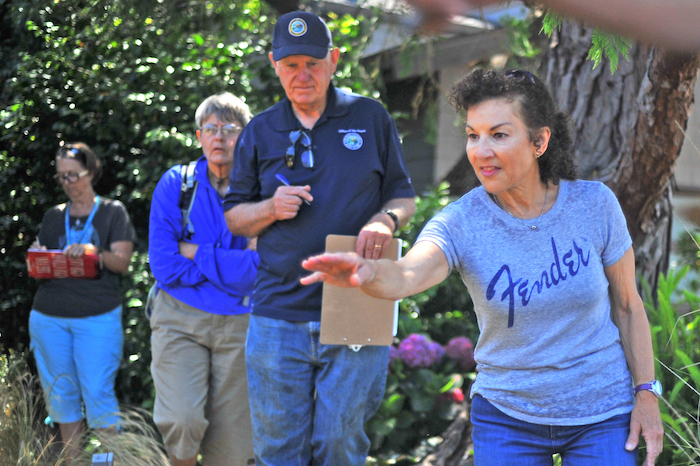 24 Jul

Beekeepers Win Garden Contest for Second Year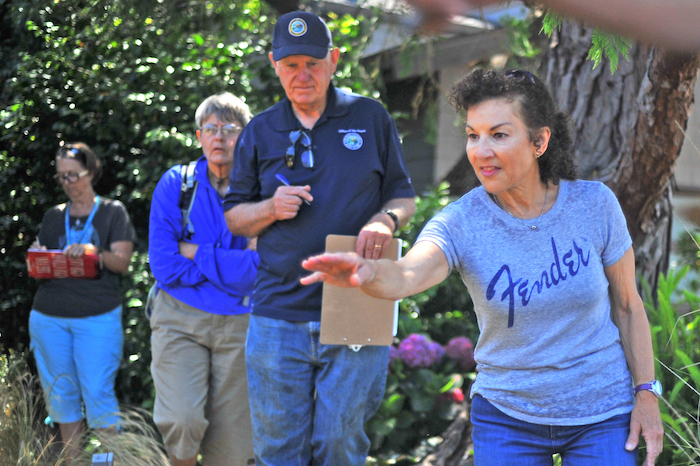 Photo Essay, Denis Perez-Bravo
Ten edible gardens in Richmond competed for the top spot at the second annual Richmond Urban Garden Contest on July 15.
And this year, first prize went to same winners as last year: Atilla and Lauren Horvath, who raise chickens and keep bees at their garden in the North and East neighborhood of Richmond. They also grow a variety of vegetables and fruits like peaches and zucchini.
Mayor Tom Butt, whose office put on the contest, praised them as the "Golden State Warriors of urban gardeners." Butt helped judge the contest, along with Doria Robinson of Urban Tilth and Maryn Hurlbut, chair of the city's recreation and parks commission.
Judges were looking for successful edible gardening techniques.
Sequoia Erasmus, director of community engagement with Mayor Butt's office, said the contest's purpose was to promote the self-sustainability of Richmond's residents through growing edible gardens.
All levels of the Richmond and North Richmond garden community were encouraged to put their garden up for public view.
During the tour of the gardens, contestants were asked to share how they started their garden and how they maintain it.
Amateur gardener Angelica Godinez, who entered a small garden on Coalinga Avenue, said her family and community members have worked on the garden.
Although it is small, she said little by little the garden would get bigger.
Richmond resident Catalin Kaser said the contest allowed her to meet new and veteran gardeners, get tips, and share what she knows with others.
At the end of the day, awards were given out at a celebration in front of the Richmond Plunge Garden in Point Richmond. Participants were awarded free tickets to an international environmental conference that takes place in Richmond in September.