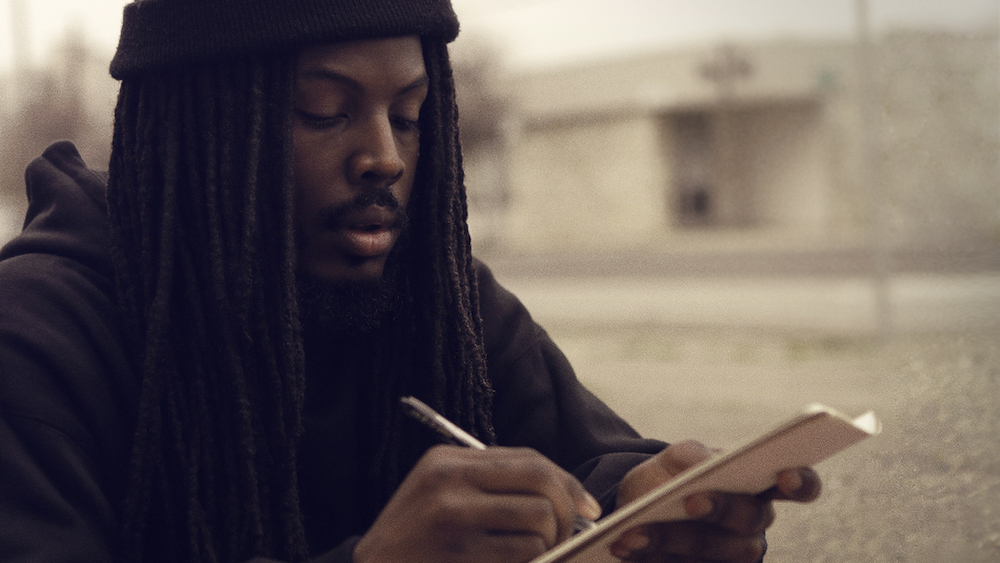 24 Jul

Donté Clark: I Want You to See Richmond Through My Eyes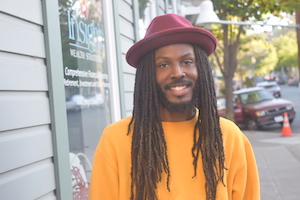 Interview, Abené Clayton
Editor's Note: North Richmond native Donté Clark, 23, is an actor, rapper and spoken word artist who stars in the documentary film "Romeo is Bleeding," (executive produced by Russell Simmons) which will be released on DVD and video on demand August 1. The documentary invites audiences into the everyday realities of inner-city Richmond, and how young people here are navigating complex situations in the pursuit of empowerment through art. Clark says his goal is to use his artistic expression to catalyze social change, inspire residents, and change the perception of Richmond.
Richmond Pulse: Where does this dedication to Richmond and your sense of pride come from?
Donté Clark: I think mostly it came from a negative place at first, just being like, 'I'm from Richmond,' and people [are] scared of Richmond. Especially when I tell them I'm from…Narf Richmond. And it's an extra scare, an extra respect.
A lot of people glorify the negativity…But, when I say I'm from Richmond, I want you to see Richmond through my eyes, and through my footsteps.
RP: What do you want people to know about Richmond that they don't know?
DC: I want people to know that Richmond has a lot of talent. Tupac Shakur recorded his first studio album in Richmond and he has now reached the world. Tupac later said he was going to spark the brain that would change the world, and now it's happening again through Richmond.
RP: What spirit does 'Romeo is Bleeding' have that all people can relate to?
DC: The fact that you came from an environment where a lot of people don't make it out in general. And you were able to stay in this environment, put your life on the line by telling this story, endure the deaths of loved ones around you and in the face of all of that still deliver. A lot of people can connect to that courage, that vulnerability.
I've been able to [put] that into everything that I write, whether it be poetry, music, a stage play, or just my presentation when I speak or perform. I embody that energy of the hustlers on the street, the drunk person at the store that we call 'unc' or 'auntie,' or just big brothers and big cousins.
RP: You and director Jason Zeldes screened the film for audiences across the country and the world. What was it like screening the film in Indonesia? How did locals receive the documentary?
DC: At first I was afraid to go. I didn't wanna go because I honestly felt like I was gonna be rejected. I don't know nothing about Indonesia, I know that we have a language barrier…I prayed on it, talked to a couple people about it that were hosting it. They convinced me that I'd be all right.
Every interaction was pure love, and a genuine care about who I am as a person, the art and the community. That changed my perspective on life. Because I figured if I could come from Richmond to Indonesia, I can go anywhere.
RP: Another stop on the screening tour was to a juvenile detention center in Washington, DC. What was your interaction there like?
DC: When I walked in there [I worried] about facing rejection, like, 'He's on some positive stuff, we don't wanna hear that, we in prison, we don't wanna talk about love'…And they get visitors and adults telling them all the time, 'I would've been just like you, but I made a better decision.' A young person doesn't wanna hear that. I wouldn't wanna hear that.
The honesty in my presentation broke down whatever walls were between the audience and me. When I saw the way the film and inspired people and sparked conversation, I began to see the film's potential. I wasn't really expecting it to land in [Russell Simmons'] hands, or anybody big for that matter. I just knew that once people watch it…once you sit down in that seat, and you experience 93 minutes of what this film is, it's hard to just walk away from it as if you ain't just watched that.
RP: How does this newfound notoriety make you feel?
DC: It's a little uncomfortable just knowing that a lot of people are watching my life, and know who I am. And I don't know who they are. It is a vulnerable position to be in but it also feels very humbling to know they don't know me from negative things. They know me from trying to maintain positivity and be full of love in the midst of so much chaos.
RP: You said you want to use your new platforms and opportunities to spread awareness about other ills that are, as you put it, 'sucking the soul' out of Richmond. What topics do you want to cover?
DC: I haven't really heard too many people talking about how child abuse and child neglect impact households, streets, schoolyards, etc. Drug abuse, sex abuse in families…the pain and also the beauty of big mama's house, the pops that calls you from jail and y'all are having a good conversation. Even though there's still pain and poverty, within that scenario we have beautiful conversations.
In this day and age, kids know how to use iPhone 7s…and get on YouTube, and dance, and know lyrics. If they can process this content, then what I'm saying ain't too far [off]…[I want to carry] on what Tupac was trying to do, as far as create the content that directly relates to your people, but then also using the resources that you have to mobilize in different communities.
"Romeo is Bleeding" is screening in select theaters and is available on iTunes August 1.