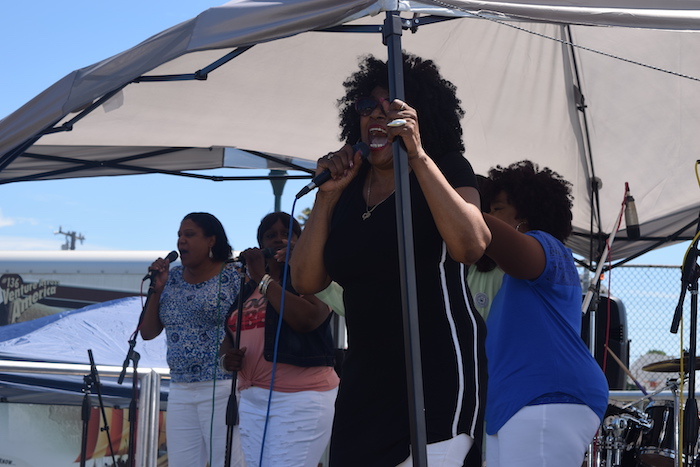 24 Jul

The Best Music Festival You've Never Heard Of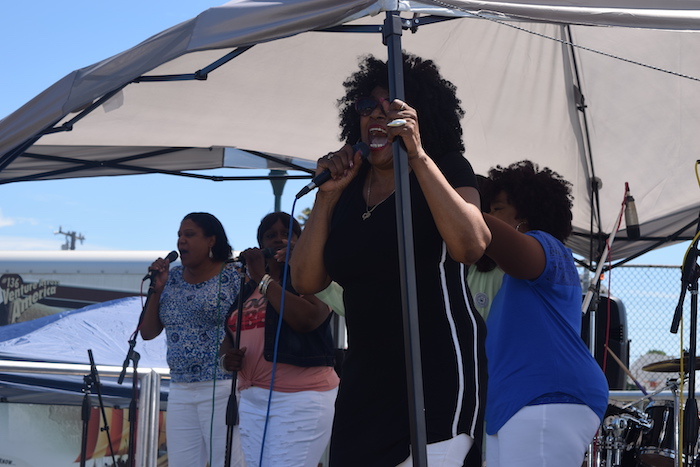 Photo Essay, Abené Clayton
The sounds of drums, bass and laughter brought Richmond resident into the sun. And the positive energy at the eighth annual North Richmond Music Festival compelled people to stick around.
Older generations grooved to the sounds of local acts including Dorothy Morrison, and the Voices of Reason jazz ensemble. Kids enjoyed free pony rides courtesy of the Oakland Black Cowboy Association, and West County Reads offered free books to encourage kids to stay sharp during summer break.
The North Richmond Music Festival seems to lift the self-esteem of the community, and help change the perception of Richmond as a whole. For those who don't know much about the city, the festival sheds light on the rich cultural history of Richmond. Likewise, longtime residents can come together to share in Richmond's budding artistic renaissance.
But some Richmond residents still aren't aware of the music festival on the northside of the city.
Senoli Bolton, who grew up in Richmond, was surprised that she hadn't heard of the festival before.
"This is my first one. [When I found out about the festival] I was shocked but it was a good shock. We don't really advertise in Richmond that often, so if we were to branch out and let people know that we're having events like this, more people will come out," she said.
Her mother, Nicole Lewsi-Bolton, added that events like these strengthen community and can lead to a culture shift in the city.
"Something like this brings people out…and they get to see that they are more alike than different," Lewsi-Bolton said. "And when you make it personal and you get to actually see who your neighbors are, you're less likely to do violent things."
The audience seemed at peace as they nodded their heads and waved their hands to the music. Many people expressed their optimism for future festivals, and encouraged attendees to continue to spread the word.
Longtime resident Gerald Bilbo says he's happy that new residents are discovering the festivities that Richmond has to offer.
"It brings the community together. That's what's needed in any community. And this is a chance to bring the older generation [together] with the younger," he said, smiling, as he looked around at the diverse crowd.
While Bilbo said he'd seen bigger turnouts in past years, he was glad to see a lot of first-timers this year.
"I've been coming here the last five or six years and I'm seeing new faces," he said, "so that means it's not just the North Richmond community."