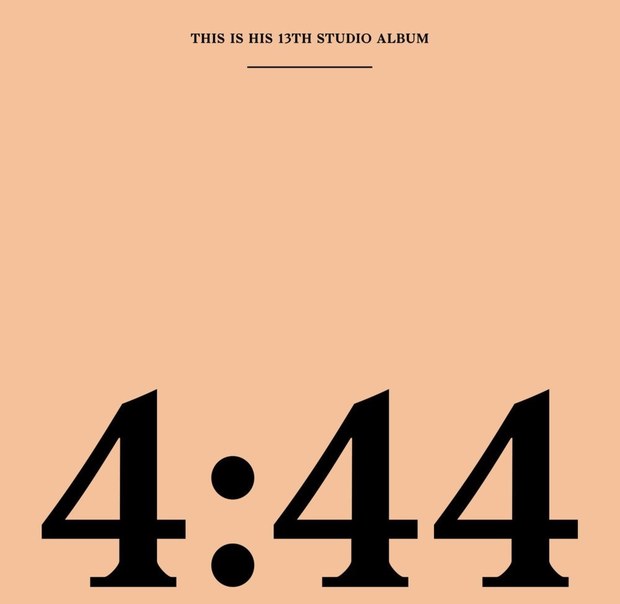 02 Aug

Jay-Z's Most Personal, Socially Aware Album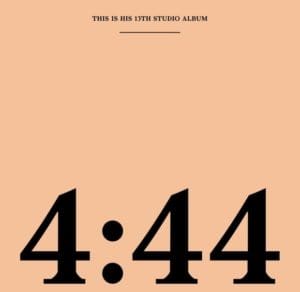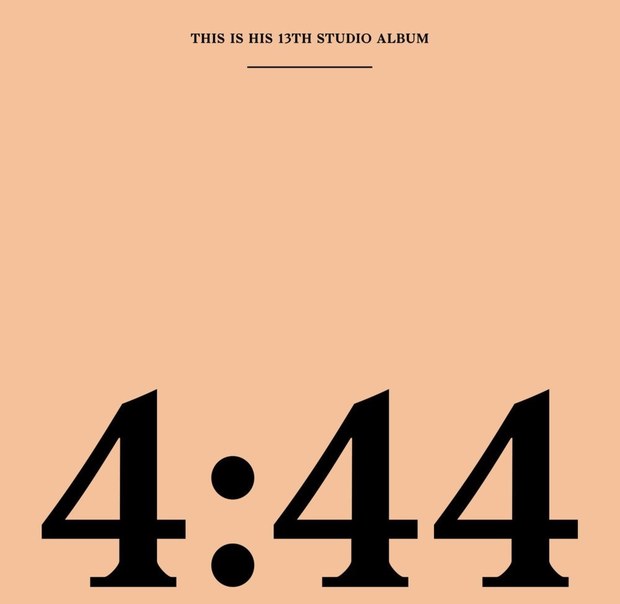 By Asani Shakur
"I can't see them coming down my eyes, so I gotta make this song cry," Jay-Z famously said in 2001 on his record, "Song Cry." Now in 2017, Jay-Z is singing a different tune when he says, "I promised, I cried, I couldn't hold [back my tears], I suck at love," and, "Look, I apologize, often womanize. Took for my child to be born, see through a woman's eyes."
By now, you may have heard Jay-Z's latest album titled 4:44, which dropped at midnight on June 30, 2017. What makes this album different from his last 12 albums is the clear evolution and vulnerability we hear in Shawn Carter. Hip-hop fans are used to hearing Jay's trademark gumption-type swag flowing through the airwaves. However, on 4:44, Jay-Z's maturity is displayed in each song — from public apologies to his wife (singer Beyonce) for his perfidious ways to messages of black economics and consciousness.
This is not Jay-Z's most lyrical album, but it is arguably his most personal and socially aware album. He addresses topics like racism, credit, generational wealth, fatherhood, marriage, family, miscarriages, investments, real estate, social media and other topics. He goes from Jay-Z the rapper to Jay-Z the professor.
The spirit of Marcus Garvey can be felt on the 4:44 track "Legacy" when Jay-Z says, "We gon' start a society within society. That's major, just like the Negro League. There was a time America wouldn't let us ball. Those times are now back."
In 1892, 161 African Americans were lynched in America. In 2015, 258 unarmed African Americans were killed by the police in America. Racism is alive and well in 2017, from the bigotry of President Donald Trump, to the injustice of the verdict in the killing of Philando Castile, and the "blackballing" of 49ers former quarterback star Colin Kaepernick after he protested the national anthem by taking a knee as opposed to standing for the flag.
On the song "The Story of OJ," Jay offers a reminder that no matter what your profession or wealth class, society will continue to view you as one thing.
"Light nigga, dark nigga, faux nigga, real nigga / Rich nigga, poor nigga, house nigga, field nigga…Still nigga," he raps in the song's chorus.
With songs like these, Jay is sending the message to his fans that he is well aware of the plight of black America.
What has been most discussed about 4:44 are Jay-Z's admitted flaws as a husband and yet his undeniable love for his wife Beyonce. In hip-hop, rappers are often pompous when they talk about relations with women. It's become normalized to be a womanizer with no shame, to use and abuse women and brag about it to homies, despite secretly maybe truly caring for a woman. The idea of openly expressing love and commitment to a woman is almost taboo for rappers.
But Jay's status as being on the upper echelon of pop culture helps create dialogue on healthy relationships, as he accepts accountability and responsibility as husband and father Shawn Carter, and not the status-quo rapper Jay-Z.
Jay also accepts fault for his own propaganda and image on the track "Kill Jay-Z" with the lines, "What's up Jay-Z? You know you owe the truth to all the youth that fell in love with Jay-Z. You got people you love you sold drugs to."
Jay-Z's 4:44 album is not trying to prescribe analgesic to the black community, nor does his self-reflection about his own flaws cause listeners to feel pathos. But his effort at black unity is refreshing. His willingness to share experiences of cheating and his business expertise, tied with black awareness, earns him the title of Professor Shawn Carter.