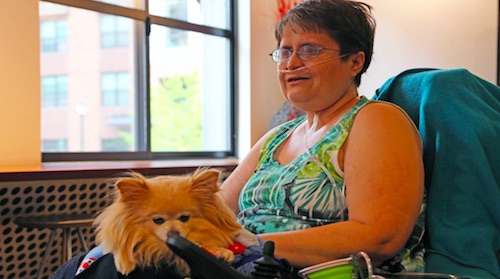 11 Aug

Medi-Cal Recipients Still Fear For Their Lives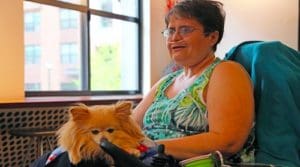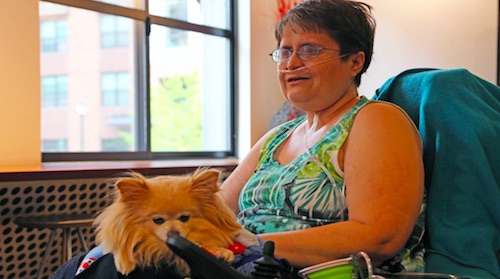 And many in California fear it could still implode, especially those for whom it has been a lifesaver.
"While as health care consumers we should be relieved, as citizens, we need to remain vigilant to other threats," said Anthony Wright, executive director of Health Access, California, a statewide health care advocacy group.
Lower-Income Subsidies Threatened
One of the ways he believes Congress could make this happen is to cancel critical health insurance subsidies, known as cost-sharing reduction (CSR) payments, which help lower-income people afford buying their insurance on California's health-insurance Exchanges. The subsidies reimburse insurers for co-payments and deductibles.
Doing away with CSR would send the insurance market into a tailspin and cause steep premium hikes, Wright and other experts say.
Senate Republicans could also pursue their plan to turn Medicaid, the federal-state insurance program for low-income people called "Medi-Cal in California, from an entitlement program to a federal block grant, a lump sum given to each state to distribute as it sees fit. The block grant would cap federal funding, limiting the public's access to the health care funding.
"Those kind of threats make me not want to sleep," said Michelle Rousey, 46, of Oakland, Calif., who has been on Medi-Cal since she was 18 and on the federal Medicare program since she was classified as "fully disabled" three years later.
Wheelchair-bound for years, Rousey has COPD that keeps her on a respirator. She also has the disabling conditions, osteoporosis, arthritis and avascular necrosis, a bone disease caused by lack of blood supply.
Rousey is dependent on her caregiver from the Medi-Cal-funded In- Home Support Services (IHSS) program to clean her apartment, cook for her, even bathe and dress her.
"Converting Medicaid into a block grant or a per capita cap program will be endangering the lives of people with disabilities because it could ration funding to that program," she said. "They'll be playing a deadly game with our lives if we lose our insurance."
Devastating to Seniors, Disabled
Wendy Peterson, director, Senior Services Coalition of Alameda County, knows how devastating restructuring Medi-Cal would be on seniors and disabled people.
Even if cuts to Medicaid do not directly target the IHHS program, "cutting the Medicaid budget will put extreme pressure on the state's budget," she said, adding: "There is a finite list of ways the state can respond, all of which involve reductions, cuts or limitations to services."
Bay Area resident Jennifer Johnson worries that with Pres. Trump urging GOP senators to agree on a full-scale replacement of Obamacare after they return from their recess, the health care benefits she and her family currently enjoy could be jeopardized.
Should a replacement bill allow insurance companies to remove the pre-existing health condition provision Obamacare currently ensures, it would be virtually impossible for her to pay for her own cancer medications.
Her young son has a slew of health problems that qualifies him as disabled. He has autism, is an organ transplant recipient and is non-verbal.
Johnson's son is on his mother's health insurance plan, and it covers much of the care he needs, including several hours of Applied Behavior Analysis — the most common therapy for children with autism.
The boy also needs about 280 hours of protective supervision, frequent labs, a specially designed seating chair and custom made orthotic shoes that have to be replaced as his feet grow. A pair costs around $1,600.
His secondary insurance, Medi-Cal, pays for home and community-based supports, and it picks up the co-pays for doctor visits, medications and equipment. Medi-Cal also pays for her son's protective-supervision.
"That allows us to keep our son at home and provides some compensation for the fact that I had to give up full-time work to care for my son, since day care and after-school programs cannot manage his care," Johnson said.
'Without Medi-Cal I'd Be Dead'
Inglewood, Calif., resident Nita Thompson is also anxiously watching the Republicans' efforts to change federally funded health care programs.
"Without Medi-Cal, I would have been dead by now," asserted Thompson.
Thompson has had severe asthma for more than two decades, but had no insurance until 2013, when Obamacare gave states the option to expand the program to more people by relaxing Medicaid's stringent eligibility requirements. California was among 31 states that opted to do that.
The expansion allowed childless single adults like her to enroll. Since then, Thompson has been able to keep her asthma under check with medications, including inhalers.
"Paying for those medications could have bankrupted me," said Thompson.
Viji Sundaram is the health editor of New America Media.