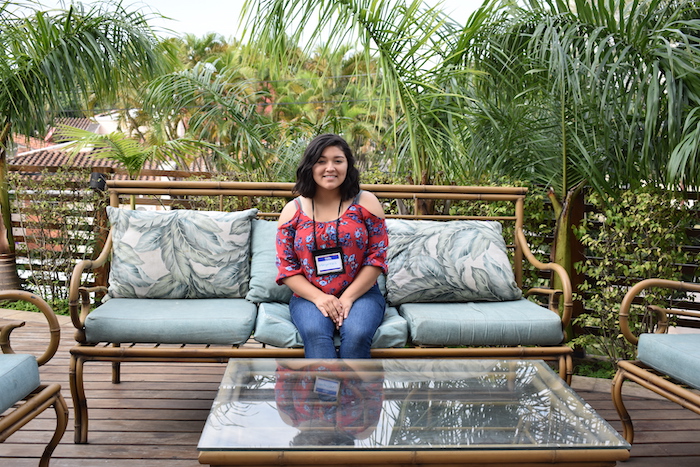 16 Aug

My Trip to South America – Finding 'Mbarate' (Happiness and Strength)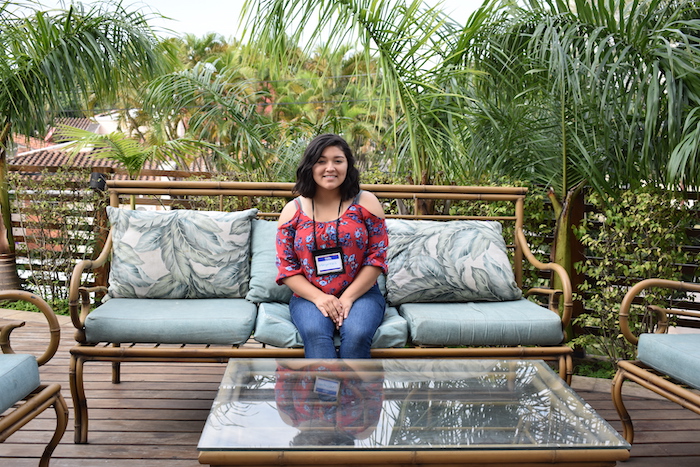 By Maryalexis Gutierrez
The application to the Amigos de las Americas summer program was due at midnight and I had one hour left. Luckily, I finished it right on time. I was nervous that I wouldn't get accepted because I applied last year and unfortunately was not accepted. I was surprised to receive an email announcing that I was a finalist for the program and that I would be interviewed.
I went to the interview an hour early and was nervous about the questions they would ask and if I would answer them correctly. I was sitting in the waiting room, a little anxious for my turn, when I started talking to a guy name Carlo Gutierrez. He was going to be traveling as a mentor with the kids who got accepted. He asked me why I wanted to be in the program and what I expected from it. Then after an hour it was my turn.
I walked over to the person who was going to interview me and to my surprise it was an older man who was not a native Spanish speaker. All the questions he asked were very interesting and I had a lot to say. Then he began to ask me questions in Spanish and he was astonished at how well I spoke. When I finished my interview, I was relieved. I went home and waited for an acceptance email.
After two weeks of waiting, I finally received it. I was actually accepted into the program! I was going to Paraguay, which is called "the heart of South America," because it is right in the center, sharing a border with Brazil, Argentina and Bolivia.
My mom asked me if I was nervous about the trip and I told her no, it wasn't my first time traveling. But I was a little nervous that I was going to spend almost a whole month in a different country with people I didn't even know.
Before the trip, there was a mandatory retreat in San Francisco to go through all the details and to meet the rest of the people who were traveling. In total there were 13 students plus 2 mentors. As it turned out, we all bonded and became great friends. After the retreat ended, we were sad that we wouldn't see each other until the trip started a month later.
Tuesday, June 20 was the day I left for my trip. I was so exited to travel with my new friends but I was also a little sad that I wouldn't be seeing my family. After we all said our goodbyes we went through security and waited for our plane, and then it was boarding time. We had a layover in Panama for five hours. Then we were off to Asunción, Paraguay.
Amigos is a summer program that takes students to a different country each year for three and a half weeks to stay with host families, work as a community and build leadership skills. One of the things they do is host workshops to help us become better leaders and learn how to set and reach goals.
I applied to this particular program because I wanted to make a change in my life as well as in someone else's life. I want to create a club at my school where we volunteer to help kids who have disabilities.
The place I was most excited to visit was Teletón, an organization that works with kids from low-income families who have disabilities. Teletón provides free therapy sessions and hosts fun activities and events with the kids.
Going to a place where everyone was dedicated to helping others was an unforgettable experience. I was amazed watching how happy the kids were and how the people helped them with joy. I was surprised to see that all of the workers there seemed happy with their job, unlike some places were people just do their job because they have to.
Being at Teletón, surrounded by kids who were happy also made me think about myself and how insecure and selfish I can be at times. I looked into the eyes of one of the girls and she filled me with happiness. We usually think the lives of disadvantaged people must be sad, when in reality they are happy. Sure, it gets hard at times for them, but they don't let that interfere with their happiness. Because happiness doesn't come from what you are able to do. It comes from how you are treated and how you treat others. It's the little things in life that makes one happy.
Paraguay has taught me a lot about happiness and strength, or mbarete in the indigenous language Guarani. The kids at Teletón had a lot of mbarete. I also learned a lot from the people who work there. All of them were so happy and bright, helping out the kids. It was nice to see that no one was being looked down on; everyone was treated equally with the same rights, no matter their differences.
My experience in Paraguay taught me so many unforgettable life lessons and I can't wait to launch my project and start something new for my community.