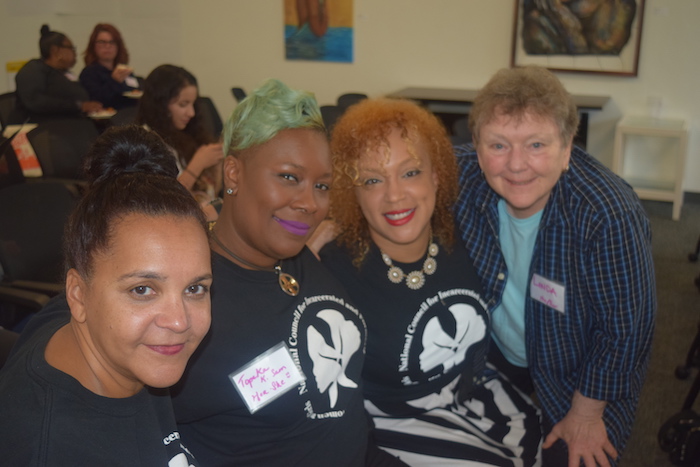 18 Aug

Sister Warriors Meet in Oakland to Discuss Life After Prison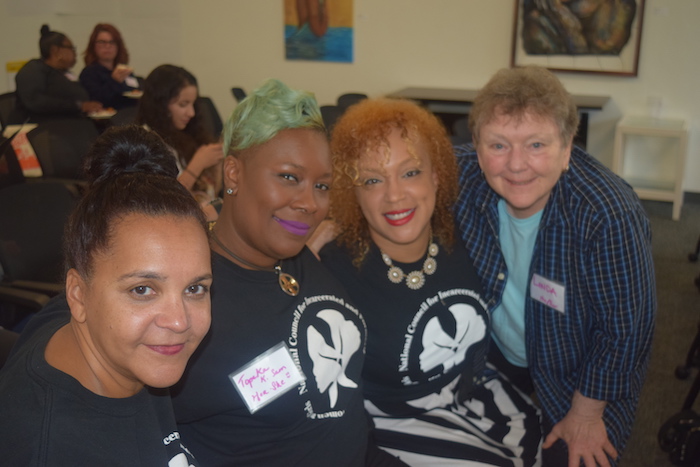 By Abené Clayton
A group of formerly incarcerated women met in Oakland last month to discuss jobs, housing and how to transform the prison system to help women thrive.
The Sister Warriors' convening, organized by the San Francisco-based Young Women's Freedom Center (YWFC), brought together women from all over the country to work toward bettering the lives of women affected by the justice system.
"One of the goals of today is to look at the way the justice system, CPS [Child Protective Services], foster care, … probation and the sheriff's department work to criminalize young women of color," said Jessica Nowlan, executive director of YWFC.
Throughout the day, speakers reminded the audience of the importance of advocating for the women who are still locked up.
"Our first priority is the sisters that we left behind, and our mission is to end incarceration for women and girls through advocacy, legislation, and litigation," said Topeka Sam of the National Council for Incarcerated and Formerly Incarcerated Women and Girls, which worked to commute over 50 women's prison sentences during the Obama administration.
The event was advertised as a space for trans and cisgender women to brainstorm to help inform the bill of rights for the statewide Young Women's Freedom Coalition.
Most of the staff of YWFC graduated from the program and are formerly incarcerated or lived through the foster care system.
"We meet them where they're at and we work with them over time to develop their own critical consciousness, and they start to decriminalize themselves. We start with women and girls in the jails," said YWFC Executive Director Jessica Nowlan.
"When you get that late-night phone call…or when shelters are fully closed, it's personal," said Jazmine Banks, regional organizing fellow with YWFC. "It's about making sure they have somewhere to go at the end of the night."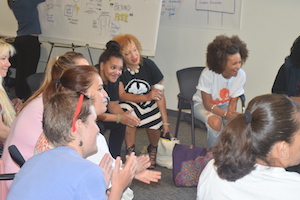 Issues such as equitable access to mental health care, sentence enhancements, and the school to prison pipeline were all addressed in the bill of rights.
But at the core of the convening was the empowerment of women who felt that they'd been silenced and forgotten by society because of a criminal history.
"I'm empowered by life, and see other individuals thrive. The empowerment comes from the struggle, it has been a struggle to maintain…and to outwardly exude my femininity without it being questioned," said Ronjah Deglamig, sharing her workshop group's reflections on disappointment, redemption, and strategies to enact change and policy reform.
Mass incarceration can be a polarizing issue, especially in the urban areas that comprise California. Incarcerated and formerly incarcerated women often feel their voices are neglected during conversations about policy reform.
But those are exactly the voices that need to be heard, said Lateefah Simon, president of Akonadi Foundation, said which partnered with the YWFC to put on the event.
"What you have lived through…what you have survived, gives you the dominion to set policy reform for women in the state of California," said Simon. "What we have survived will take us to a platform of justice, by us and for us."