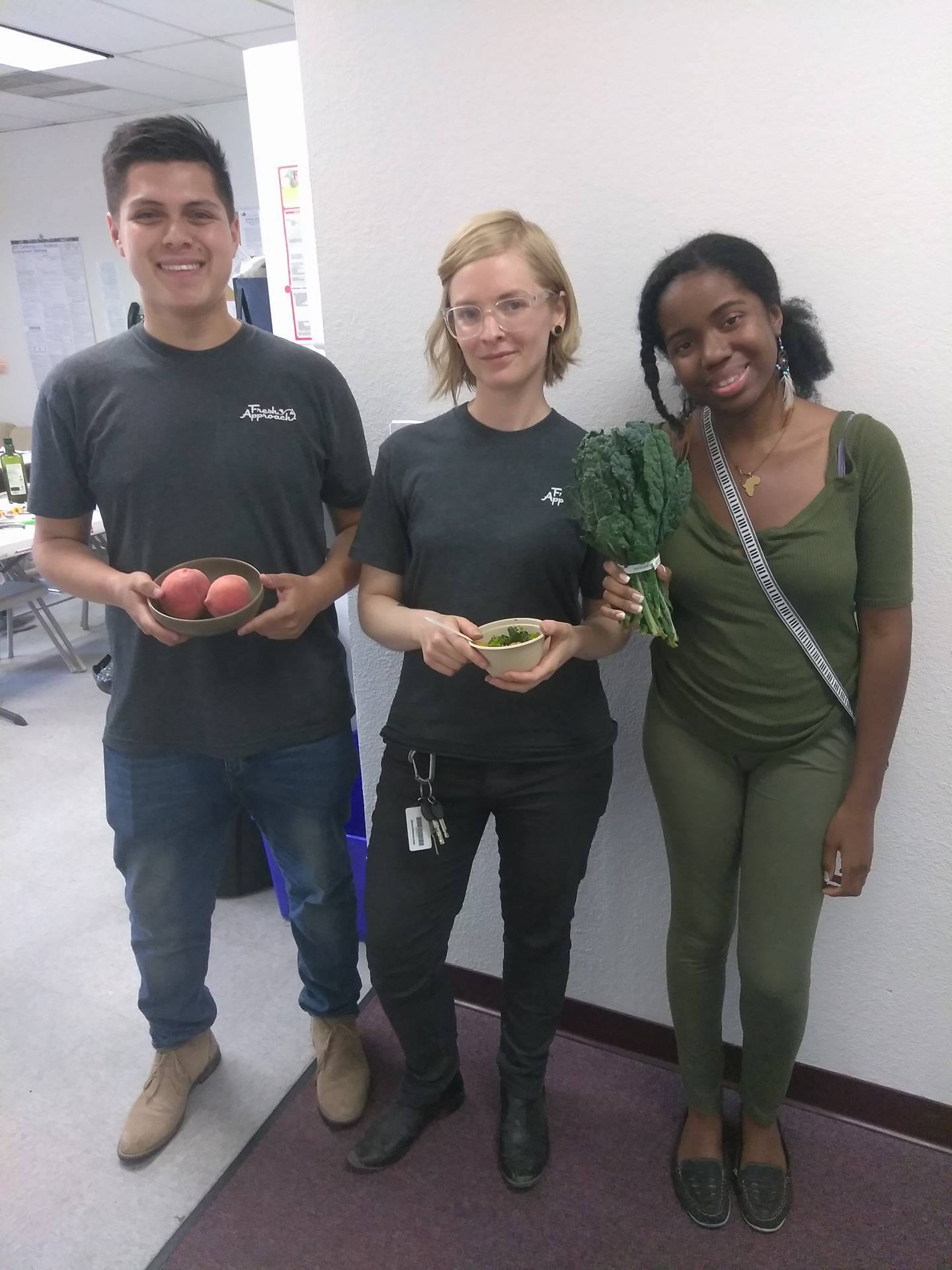 20 Aug

Free Healthy Cooking Classes Offered in Richmond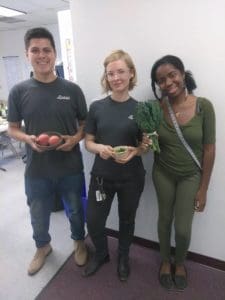 By Ronvel Sharper
Nonprofit organization Fresh Approach is offering free nutrition classes that teach residents recipes for making yummy, healthy and affordable foods.
The group recently led a class at Catholic Charities in Richmond, to teach residents how to select and store fresh produce. Participants learned how to determine when a fruit is ripe and ready to eat, and when it's close to the end of its life. For example, if a strawberry feels mushy and soft, it's going to rot pretty quickly after you buy it.
Those who participate in the free classes also get discounts at certain farmers' markets.
Fresh Approach is an organization that focuses on nutritional education and food access for low-income communities in the Bay Area.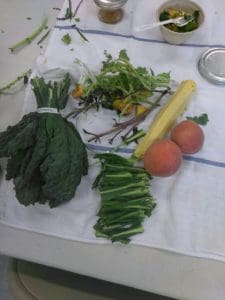 One of their programs, the Freshest Cargo van, is similar to a taco truck, but with veggies and fruit. According to the Fresh Approach website, Freshest Cargo's mission is to "create long-term change in local food systems by increasing access to fresh, affordable, and local fruits and vegetables in underserved communities."
You can catch the van at the Richmond Civic Center from 11a.m. to 12 p.m., the parking lot at Chesley Ave & Fred Jackson Way from 12:15 p.m. to 1:45 p.m., and in downtown Richmond (on the corner of MacDonald Ave and 15th Street) from 4:00 p.m. to 5:30 p.m.
The mission of the Healthy Food, Healthy You cooking and nutrition classes is to "help low-income individuals, youth and families gain the knowledge and skills they need to make better-informed choices about their diet."
The Richmond classes are co-sponsored by Richmond Main Street, Kaiser and Catholic Charities.
Arnold Dimas,19, one of the interns in the class, says he joined the group to give back to his community and help people get on the right track when it comes to their nutrition.
The classes encourage participants to stay well with food that's actually good for them, instead of turning to unhealthy fast food.
If you're interested in learning more, there are two classes happening in August: August 23, 5:30 p.m. to 6:30 p.m.: How to Shop and Eat Healthy on a Budget; and August 30, 5:00 p.m. to 6:30 p.m.: Hands on Cooking Class. Classes are taught in English and Spanish. You can also visit Fresh Approach online here.