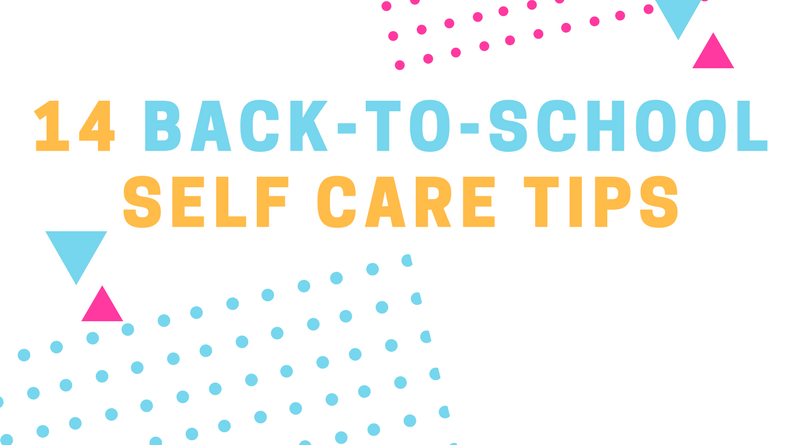 04 Sep

14 Back-to-School Self Care Tips

By Juliana Taboada
With school starting so soon, I feel that as students it's very easy for us to forget the importance of prioritizing our well being. I know for me, personally, I tend to forget that I am a human being who needs as much attention as my school work does. In fact, I probably need more. It seems like when it comes to educational institutions, self care practices are never in the picture. In fact, many of us may not even know what self care means.
If this is your first time learning about what self care is, it is the practice of taking care of yourself and your well being. In other words, its about doing what makes you feel good both mentally and physically.
Self care is a revolutionary act. Being able to step back and take time for yourself is one the strongest things anyone can do. The idea that taking care of ourselves is selfish is ignorant and negative. Don't allow this view to change your need to take care of yourself.
I believe, the more attention I give to my body, the more successful I am in everything. Keep in mind, self care isn't a one time act. Self care is a constant activity that helps balance the mind, soul and body. So, here are my favorite tips for helping you start off the school year or everyday life on a brighter note: