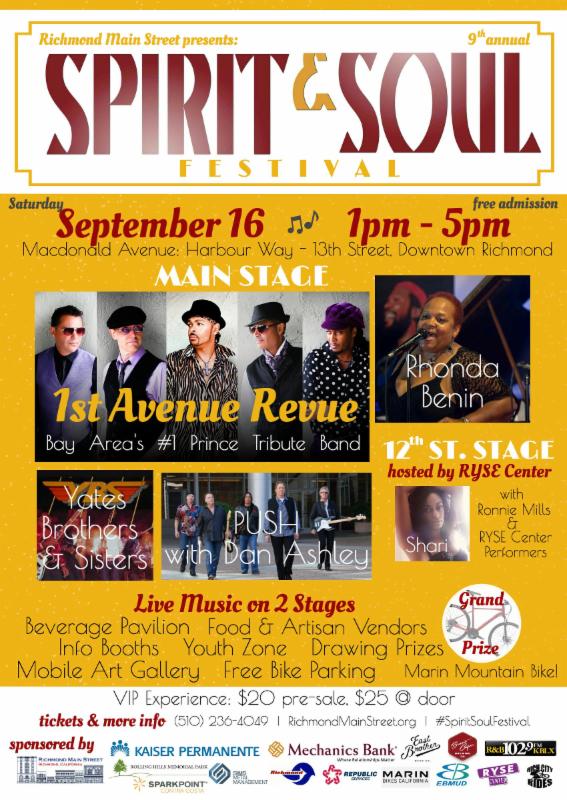 05 Sep

Local Happenings: September 2017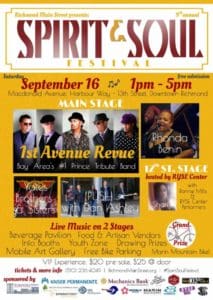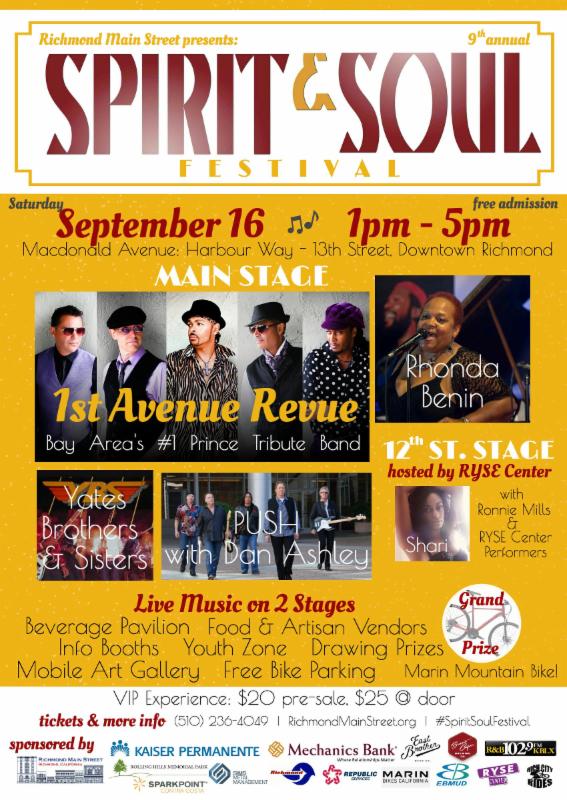 Free Family Day at the Museum of History
Saturday, Sept. 2
The Richmond Museum of History is sponsoring a Back to School Family Free Day. The event will include children's activities and a special lecture at 2:30 p.m. on the Ohlone Indians.
The free day is from 1:00 to 4:00 p.m. Saturday, Sept. 2 at 400 Nevin Ave. For more information, call 510-235-7387.
Create a Community Service Project
Apply by Friday, Sept. 15
Are you a youth leader who is eager to serve your community? The Youth Leadership Committee is looking for high school and college students to create a community service project.
Applications are now open with workshops set to begin this fall. Youth will participate in local field trips, as well as workshops on public speaking, presentation, financial literacy, networking, resume building and more.
To complete the application, visit tinyurl.com/RichmondYLC17. The application deadline is Friday, Sept. 15 at 5:00 p.m. For more information, call 510-620-6553, email guadalupe_morales@ci.richmond.ca.us or visit https://richmondylc.wordpress.com/.
Spirit & Soul Festival
Saturday, Sept. 16
Grab your dancing shoes and get ready for the ninth annual Spirit & Soul Festival. The outdoor festival is a celebration of Downtown Richmond and will feature live music on two stages, food and artisan vendors, a youth zone, a mobile art gallery and information booths.
Musical headliners for the event include 1st Ave Revue, Rhonda Benin, Yates Brothers & Sisters, PUSH with Dan Ashley, Shari and Ronnie Mills and the Ryse Center Performers.
The festival takes place from 1:00 p.m. to 5:00 p.m. Saturday, Sept. 16 on Macdonald Avenue between Harbour Way and 13th Street in Downtown Richmond. Admission is free. VIP tickets can be purchased for $20 in advance or $25 at the door. For more information, visit www.richmondmainstreet.org or call 510-236-4049.
Get Your U.S. Passport
U.S. citizens can now get their passports through Richmond's City Clerk's office.
Residents can apply for their passport at 450 Civic Center Plaza, Suite 300 during the following hours by appointment only: Monday and Wednesday from 10:00 a.m. to 4:00 p.m. and Friday from 10:00 a.m. to 2:00 p.m. (The office is closed from noon to 1:00 p.m.) To schedule an appointment, call 510-620-6786. For more information, visit www.ci.richmond.ca.us/passports.