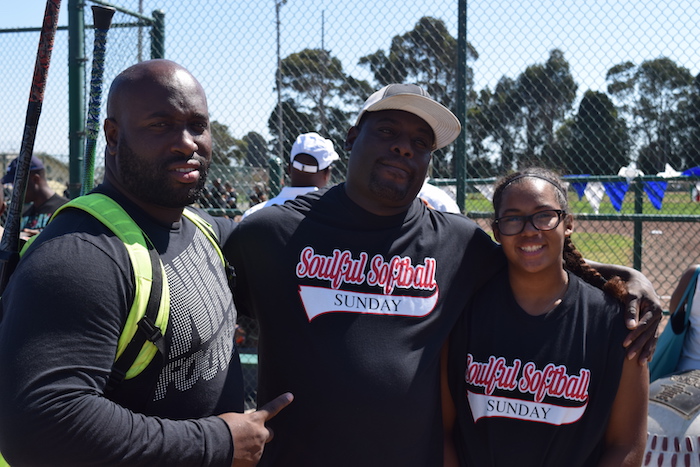 06 Sep

Softball and Music Bring People Together at Soulful Sunday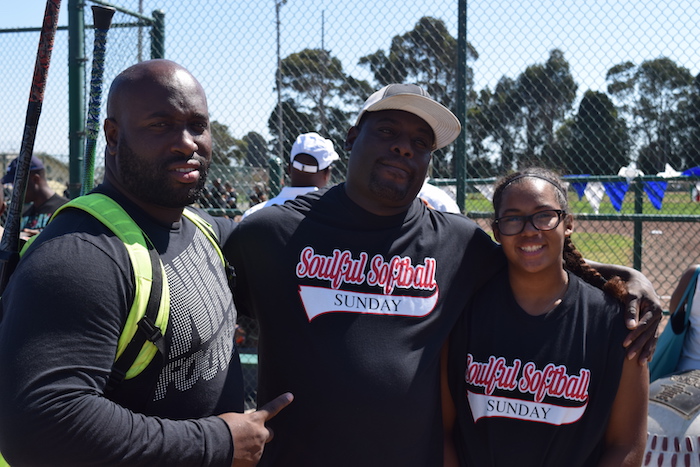 By Abené Clayton
A picturesque summer day at Nicholl Park served as the backdrop for the Soulful Sunday softball game. The annual event is one of Richmond's newest traditions.
Local politicians including County Supervisor John Gioia and City Council member Melvin Willis smiled proudly as event organizer Rodney Alamo Brown emceed on the baseball diamond. Willis looked on supportively as community leaders were acknowledged for their work toward creating a thriving city for longtime residents.
"[I] feel like we as people of color wanna come together and be around one another and feel safe. And community events like this are showing, 'Yes we can!'" Willis said.
"We can celebrate, we can be together, we can break bread with each other, we can be out in our community and enjoy what it actually means to live in Richmond."
A focal point of the afternoon was commemorating the life of Landrin Kelly, a Richmond native who served as a mentor and anti-violence advocate until his untimely death in February.
Minister Erica Godfrey of Pilgrim Rest said events like Soulful Sunday help younger generations see their community in a new light and bring out folks who are caught up in the negativity of the streets.
"The Richmond community back in the day was one community, and seeing everyone together I think is necessary for the younger generation growing up," she said.
Godfrey was there with her daughter, R&B vocalist Rayana Jay.
"I think it shows a lot about how strong the community is, how resilient the community is, and how if given the right circumstances, we can all come together," said Jay.
Rapper and poet Donté Clark, star of the documentary "Romeo Is Bleeding," was on hand to perform a song that illustrated the struggles black youth face as the temptation of the streets and the pain of loss threaten their well-being.
"It's rare that I have the opportunity to perform in Richmond," said Clark. "It's important that not only do I represent Richmond outside of Richmond, but it's important that I always come back, and be able to speak to them directly."
Richmond native Ameer Loggins spoke to the Soulful Sunday crowd, reminding everyone of the importance of mentoring young people.
Loggins is an activist and educator who is involved with the Colin Kaepernick-funded Know Your Rights Camp, a free campaign for youth to raise awareness about higher education, empowerment, and instruction on interacting with law enforcement.
"When people hear Richmond, they think negative, even though there are a lot of beautiful things about Richmond," Loggins said. "This city in many ways has been shaped by the black community since WWII."