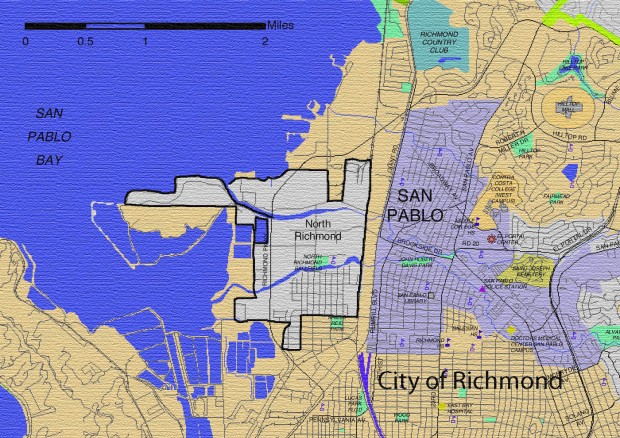 30 Sep

To Annex or Not to Annex North Richmond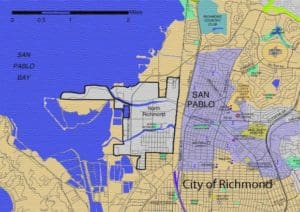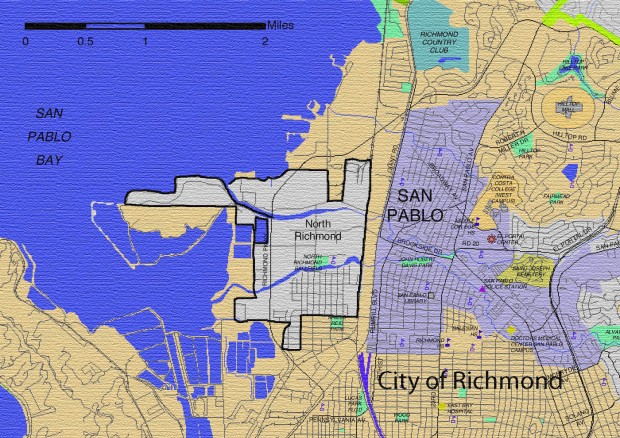 RP Staff Report | Image via Richmond Confidential
The debate continues over whether the City of Richmond will move forward to annex unincorporated North Richmond.
The City Council's vote was postponed until Oct. 17 after Mayor Tom Butt didn't get a second on the motion to move forward with the ordinance that would initiate the process of annexing the unincorporated area of North Richmond.
The annexation would extend city services such as sewer, police, firefighters and road maintenance to the residents of North Richmond. Currently the Contra Costa County Board of Supervisors governs the unincorporated portion of North Richmond and its approximately 3,700 residents.
With the annexation, it's estimated that North Richmond would generate $2.8 million in revenue annually to the City of Richmond, but it would cost the city roughly $4.9 million to serve North Richmond. Proceeding with the annexation would exceed revenue by approximately $2.2 million, city staff estimates.
North Richmond residents could expect several changes under that annexation – rent control, increased business license fees, a sales tax hike to 9.25 percent, a 5 to 10 percent utility users' tax, and a 14 percent property tax override. Some of the unknown major costs would include various infrastructure needs from lighting upgrades to street maintenance, as well as the Las Deltas Public Housing site.
Richmond held a series of community meetings with North Richmond residents to discuss the annexation. North Richmond residents expressed concerns about gentrification and the financial impact on seniors and those on fixed income with the increased taxes. But some residents mentioned that receiving police services from the Richmond Police Department would be a benefit, city staff said.
"I think we need to wait on this," said Vice Mayor Jovanka Beckles during the annexation discussion at the recent city council meeting. "I think we need to hear more of what the people want. I'm not voting to proceed until we hear from the people."
Mayor Butt said the North Richmond annexation would achieve the concept of "One Richmond."
"Some people look at this as an opportunity to right a wrong and look at the fact that isolating people in a small area because of their economic condition and race is just not what we do in America," Butt said.
But not everyone agrees.
"You talk about infrastructure improvements. Well, you promised that to Parchester Village, but you haven't delivered yet," Henry Clark, who serves on the North Richmond Municipal Advisory Council, told the city council.
"You are just trying to gentrify this community, like the same [thing that's] happening in Hunters Point and what's happening in West Oakland. You want to get some brownie points for annexing North Richmond. We don't need you to do that. We're taking care of ourselves. We've been doing so for the past 20 years."
The debate of annexing unincorporated North Richmond dates back to the 1970s. Previous council members have argued over the price tag of the annexation, as residents feared higher taxes would cause displacement.
Mayor Butt said the time had come to take action.
"This city council has an opportunity to show leadership and to do something that leaders in this city have been trying to do for decades," he said.