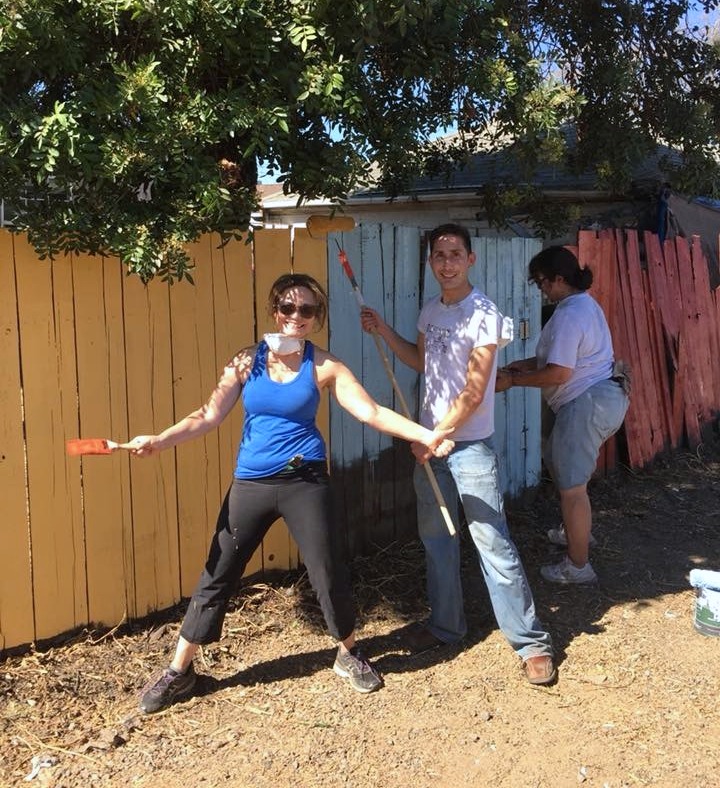 11 Oct

Volunteers Clean Up the City, One Alley at a Time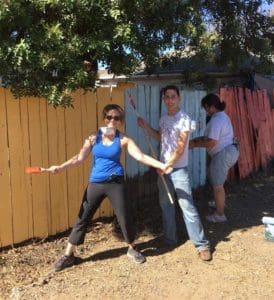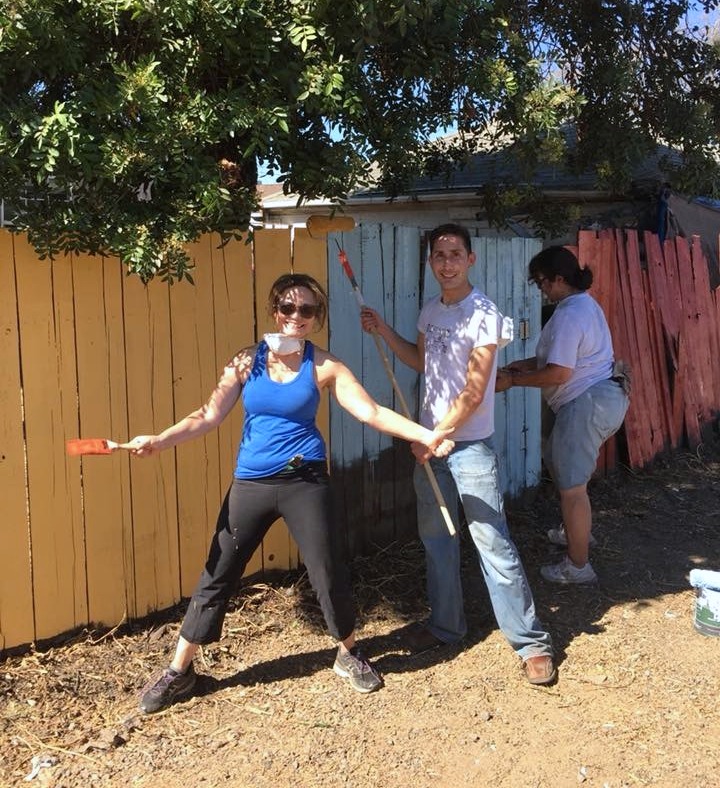 By Ronvel Sharper
Staff at Portumex Restaurant on 23rd Street received welcome support on Saturday, Oct. 7 when community members came to clean up their back alley. Neighbors and volunteers from Kennedy High School and the Richmond Police Department began a remodel to transform it from a dark, trash-filled alley to a freshly painted, brightly lit corridor.
Organizers said the alley between 23rd and 22nd Streets had been a source of blight for years, where crime, prostitution and illegal dumping took place. They call the revamped block around the alley Xochitl, which means "flower" in the Aztec language of Nahuatl.
In just a few hours about 20 volunteers filled up 40 bags of trash.
This clean-up was the first part of the rehabilitation of the alley. Next will be the installation of lights, trees and a mural.
The event was organized by Darlene Drapkin of Urban Transformation, Oscar Garcia, vice president of Iron Triangle Neighborhood Council and Cesar Zepeda, president of Hilltop District Neighborhood Council.
Drapkin said this is part of a bigger initiative initiative to "make 23rd Street a safer and nicer place to shop, for the community to hang out and feel comfortable around."
She said this alley is one of the problems of the area because everyone comes and dumps here.
"This block is important because of the businesses here like Portumex and Destiny's Ice Cream," said Drapkin. "Our idea is to transform this whole block and have it be a model for the rest of 23rd Street so that merchants and the community start taking ownership and develop a sense of pride and place."
It's a little bit like keeping your room clean: When there's a shirt on the floor, if you don't pick it up, eventually your whole room will be messy.
But cleaning up the alley also has a more immediate effect.
"People live around this alley," said Zepeda. "They use this alley to get to their homes and many people's doors are in the alley…. By virtue of keeping it clean, you also make it safer."
Volunteers seemed to be fighting for a common cause: the belief that Richmond could be a safer and prosperous city for all.
Michelle Milam of the Richmond Police Department was one of them. She said she wanted to show people that change could happen, even when things may seem hopeless.
In a few weeks, artists will paint murals on the walls of the alley, as part of the Bay Area Mural Festival.
"All of these murals adding color, and community coming out, helps us take back our neighborhood and demonstrate that we care," said Drapkin.
She said the goal is "to encourage other people to take back their communities and say, 'Yes we can, yes we love our neighborhood and we want to keep it clean.'"