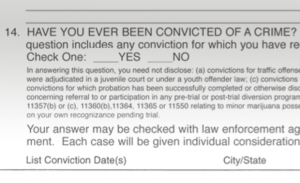 18 Oct

"Ban The Box" Law Gives More Californians a Fair Chance at Employment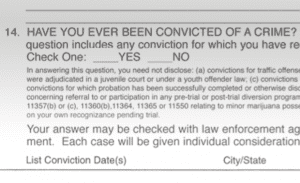 Press-Release
Sacramento, Calif., (October 14, 2017) – The California Endowment commends Governor Jerry Brown and the legislature for enacting AB 1008, also known as the "Ban the Box" law. This legislation gives Californians with past convictions a fair chance at employment by prohibiting employers from asking about conviction history in job applications, under most circumstances.
"AB 1008 continues California's shift from a culture of punishment to a culture of healing, prevention, and health," said Daniel Zingale, Senior Vice President of The California Endowment. "When our neighbors and loved ones come home from prison, they face countless barriers that can prevent them from getting their lives back on track. This new law gives hope and opportunity to thousands of Californians whose records are keeping them from being able to provide for their families, find work, and contribute to the health of their communities."
Formerly incarcerated individuals and their families have organized and already 'banned the box' in 45 California cities and counties. AB 1008 extends that record of success statewide, and will bring better health and improved safety to all California communities.
###
About The California Endowment
The California Endowment, a private, statewide health foundation, was established in 1996 to expand access to, quality health care for underserved individuals and communities, and to promote fundamental affordable improvements in the health status of all Californians. Headquartered in downtown Los Angeles, The Endowment has regional offices in Sacramento, Oakland, Fresno and San Diego, with program staff working throughout the state. The Endowment challenges the conventional wisdom that medical settings and individual choices are solely responsible for people's health. Through its 'Health Happens Here' campaign and ten-year initiative for Building Healthy Communities, The Endowment is creating places where children are healthy, safe and ready to learn. At its core, The Endowment believes that health happens in neighborhoods, schools, and with prevention. For more information, visit The California Endowment's homepage at www.calendow.org