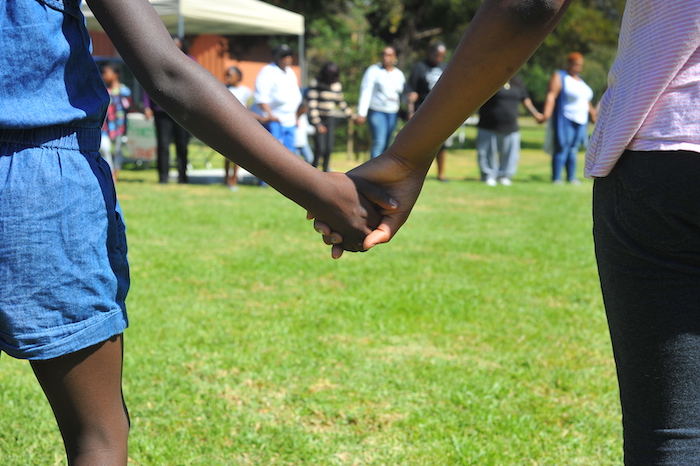 18 Oct

'Put the Guns Down' Celebrates 10 Years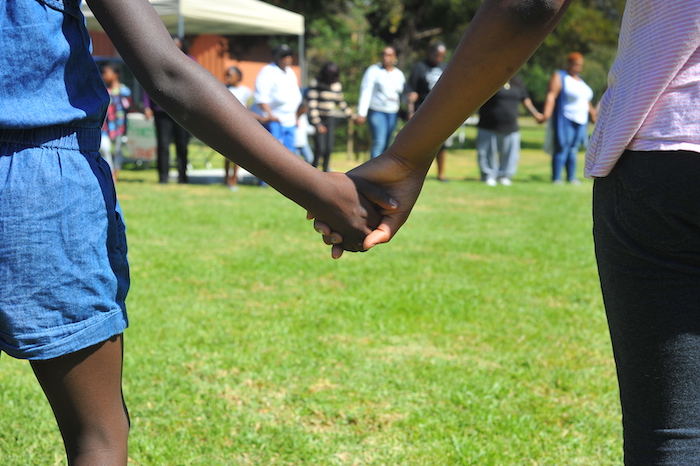 Photo Essay, Denis Perez and RP Editors
It was all about stopping the violence and encouraging the kids at this year's 10th annual Put the Guns Down Block Party led by Richmond community organizer Elana Bolds.
After a decade of organizing the block party, Bolds said this would be the last one. But she said it wasn't an end to her organizing of community events for kids in Richmond.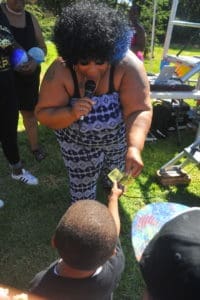 "I had to go out with a bang," she said. "It's my last block party, but not my last 'Stop the Violence' event. I'm just letting go of this particular vision to get ready and open for something else."
For over 20 years, Bolds has worked as a community organizer, event planner and force of encouragement for young people in the Crescent Park neighborhood and throughout Richmond.
She has also been a funeral singer for over 25 years. At one point, over 90 percent of the funerals she went to were for young black men killed from gun violence.
When she found herself singing for more than one child in the same family, she reached a turning point.
"I felt like I had to do something," said Bolds, "and that's where Put the Guns Down came from."
"It was a vision and a dream that I prayed about. I wanted people to come together before the funeral, before the tragedy, so that we could speak life into them and let them know going to jail isn't cool. Being in a casket before your time isn't cool."
This year's event, held at Booker T. Anderson Park on Sept. 30, featured games and activities for kids, free food, raffle prizes, face painting, barbers giving out free haircuts, and music and dance performances by local youth.
After 10 years, Bolds' message is still the same, imploring young people to put the guns down.
"If we save one, that one may go out and save thousands," she said. "The young ones still have a chance. If you can just [show] them encouragement and love and a message to put 'em down, then you have a chance."