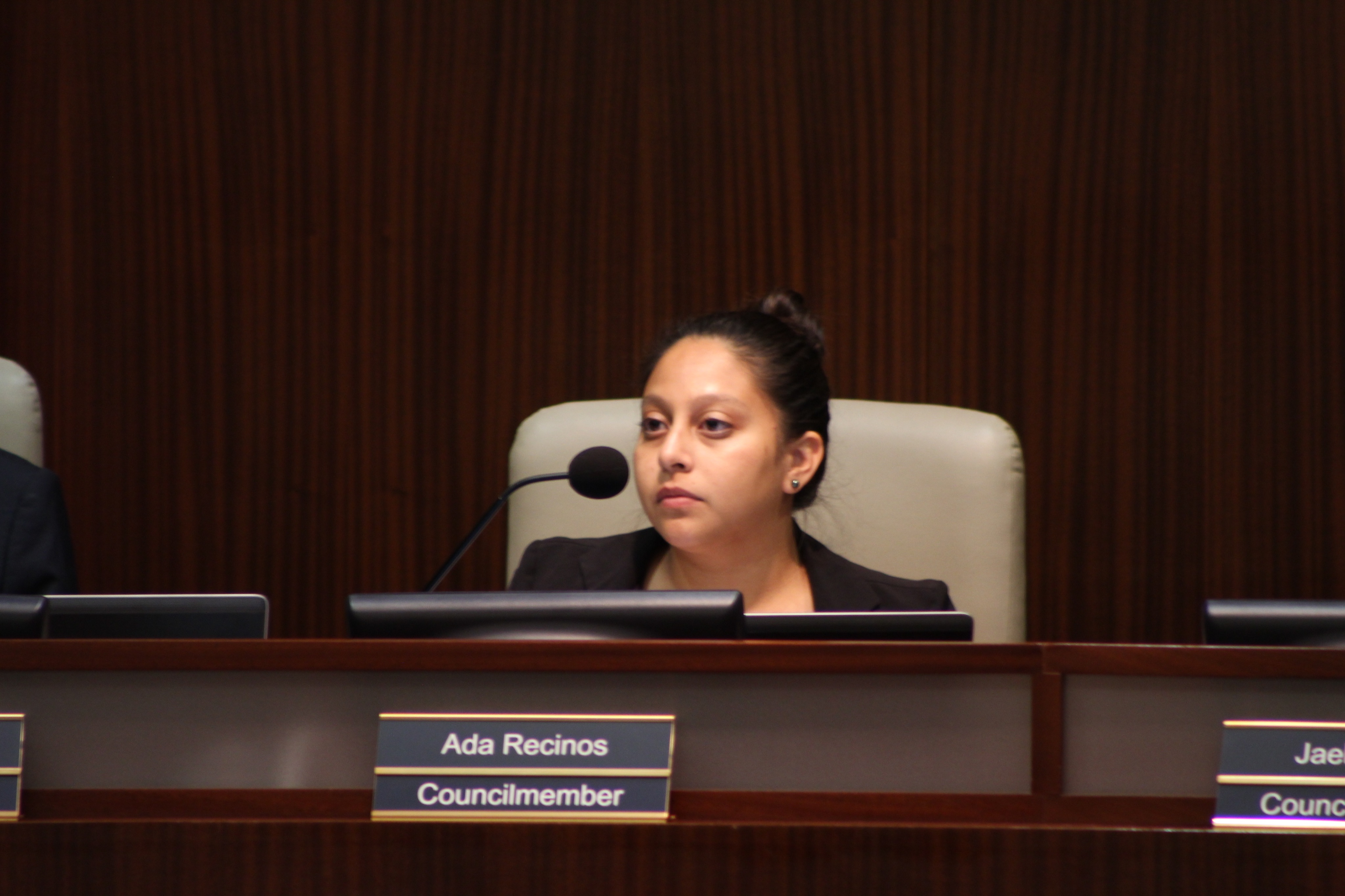 02 Nov

Ada Recinos: We Are the Leaders We've Been Waiting For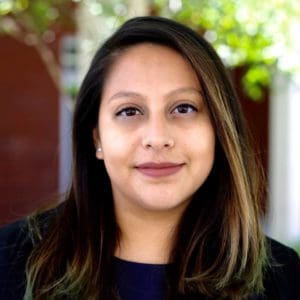 RP Staff Report
There's a new face on the Richmond City Council. Last month the council unanimously selected Ada Recinos to fill the seat vacated by Gayle McLaughlin.
At 26, Recinos is one of the youngest members of the council. She's also a member of the Richmond Progressive Alliance steering committee. Last year, Mayor Tom Butt appointed Recinos to Richmond's Human Rights and Human Relations Commission where most recently she served as vice chair.
Recinos works as an advancement manager at Prospera, an Oakland-based organization that partners with low-income Latina immigrants to build local businesses.
Richmond Pulse asked her about her recent appointment to city council.
RP:  Why were you interested in serving on the Richmond City Council?
AR: I was most interested in serving on the Richmond City Council because I am passionate about the power of local government to serve its residents, and serve them well. I am also excited about being of service to my neighbors and our city.
I also bring a unique perspective to the council that resonates with a large part of the Latinx and millennial community. In these trying times with the White House administration, it is of particular importance that I step up and offer my experience.
RP: How do you hope your position will inspire other young Richmond residents to consider becoming active in their community or in political service?
AR: I hope that young progressive women and men of color can imagine themselves in political spaces, being their confident and authentic selves, sharing their ideas and questioning the status quo.
Over the past few weeks, and for a lot of my life to be honest, I have been in many older, male-dominated spaces. It is more important than ever before to acknowledge that we are the leaders we've been waiting for.
I want people to see me how I am, and not necessarily feel inspired by me, but feel like I am just like them. I hope to be a mirror, and that young people can feel inspired by themselves and their potential.
RP: What are the top three issues you believe the city should address and how do you plan to address them?
AR: Development without displacement: Tracking and supporting the full implementation of Measure L [the rent control measure approved by voters in November 2016] as it was intended to be, and encouraging innovative, walk-centric development.
Supporting micro-entrepreneurs of color: Supporting merchants on Main Street and 23rd to have more visibility and access to resources. I would most of all like to celebrate the current leadership and support projects and efforts aimed at revitalization.
Exploring revenue streams for the city: Mainly I will be looking at progressive taxes and potential opportunities to create funds, like parking meters, space rentals and campaigns.
RP: How do you believe your public service experience working in Richmond has prepared you for this position on the City Council?
AR: I actually believe that what has prepared me most for the City Council is my lived experience. My family and I have experienced economic hardship, job loss, eviction, just to name a few. This is what drives me.
I may not have all the answers but I have the confidence to ask for help and seek those experts that can help me create progressive policies that align with the needs of working families.
My public service experience simply validated that I have a right and obligation to step up. It gave me the strength to believe in myself and my experience.
RP: Affordable housing continues to be an issue in Richmond. How would you work to address it?
AR: By supporting compliance with Measure L and supporting development to come to Richmond. I believe the city has to get HUD units back in service. In the last Housing Authority meetings, we learned that there is underutilization and that we are losing units due to disrepair and unlivable conditions. We need to get those units back on, because at this point it's low hanging fruit. Fixing our Housing Authority is priority number one.
RP: What are your hobbies outside of public service?
AR: I really enjoy traveling, which is why I read many books. Books can take me to new places. I also enjoy Sudoku – I usually buy the extremely difficult ones. As you can tell, my hobbies reveal my true identity – I'm an introvert!