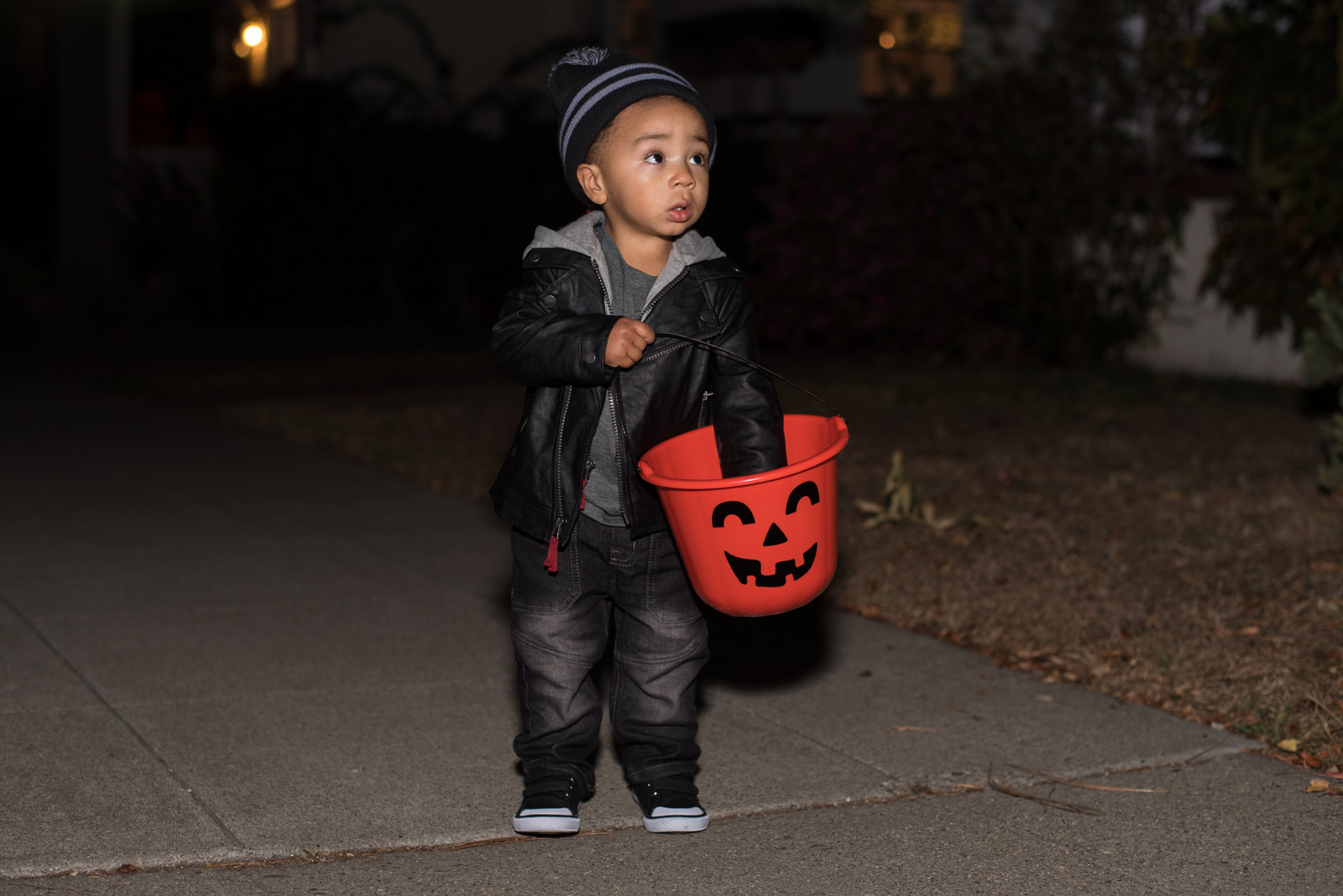 10 Nov

Tiny Trick or Treater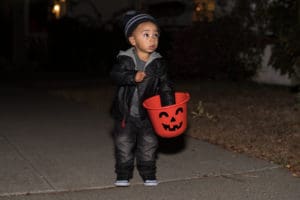 Photo Essay, David Meza
A kid's first Halloween is a big deal, unless – like my son – you're only a few months old and sleep through most of the occasion. That was our experience last year at least, but this year marked what I'm going to count as my son, Genaro Aviel Meza's, actual first Halloween.
Genaro's day started at the daycare he attends in Richmond, Little Penguins, where he dressed as Disney's Aladdin in a costume hand-made by his mother Lawaria Clark.
From there, he went to the Creative Playhouse Daycare in Moraga, where he walked around with other children and received some instruction in the art of trick-or-treating.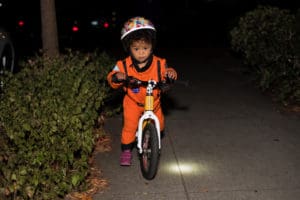 Later that evening he put his new knowledge to work when we set off to Berkeley and met up with his lifelong friend, Katherine Drayton, 18-months, for a night of fun geared towards the younger trick-or-treaters.
Even though Genaro really didn't understand what was happening or what to do (and honestly, who really understands the tradition of going house to house for free candy once a year), he still had lots of fun giving his candy to other kids and walking into people's home and telling them "good night."
As a dad, it was exciting, and at times, hilarious to watch my son. I was amazed at his confidence as he walked up to homes with his little bucket and returned with candy. It was a joy celebrating his first of many Halloweens.