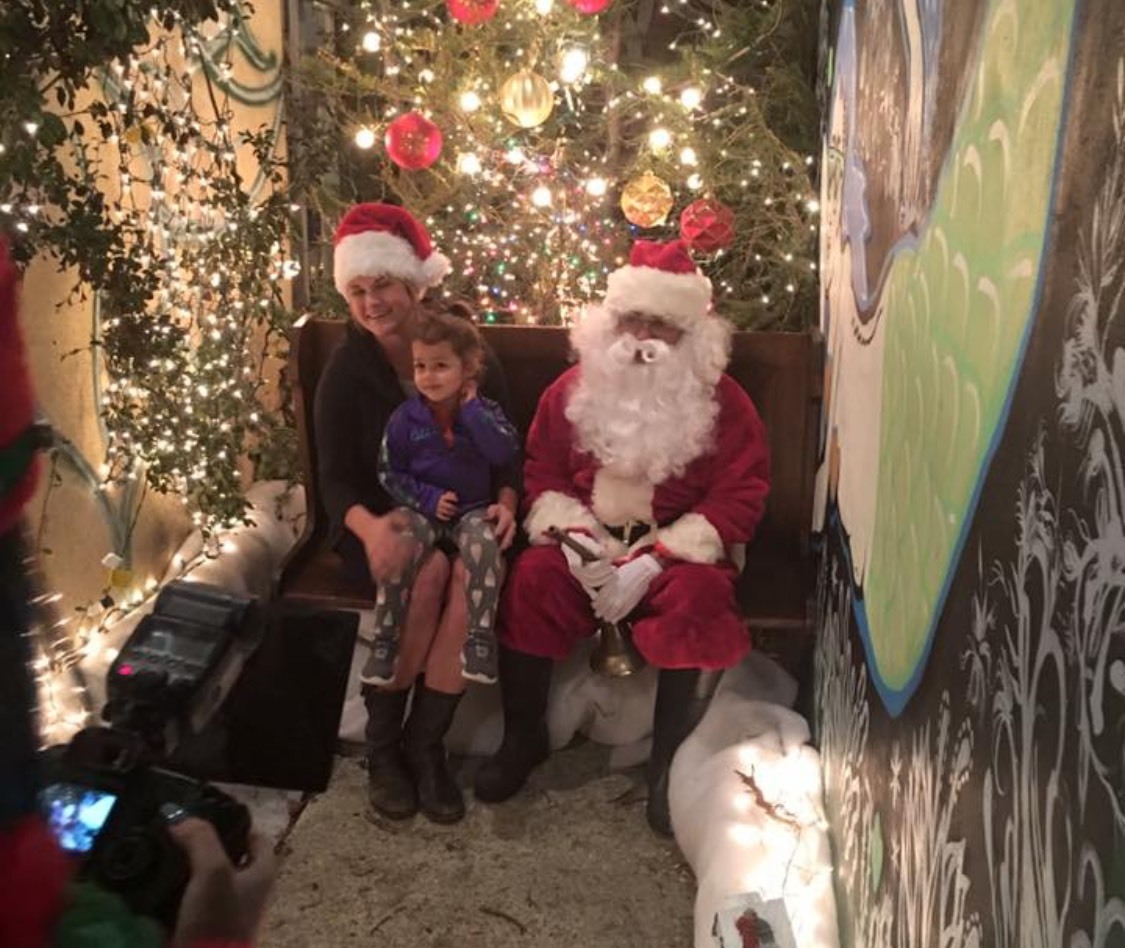 21 Nov

Point Richmond Offers Local and International Flair for Holiday Shopping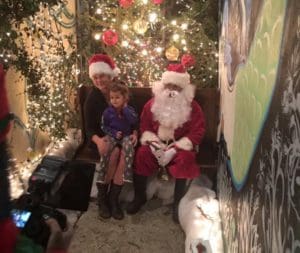 Want to avoid the mall? Shop Point Richmond
By Sylvia Fox | Photos by David Meza
Point Richmond downtown merchants have banded together to deliver a holiday message to their community — this is a great year to "buy local" in Point Richmond.
And the message will be delivered throughout December with late-night Fridays and Saturdays and a load of special events, as part of this year's "Holiday in The Point."
Late-night Friday nights in The Point will start Dec. 1 at the Mom & Pop Art Shop with Winterland in the Alley, where Santa will be waiting to greet shoppers and be available for pictures from 5:30 to 7:30 p.m. every Friday and Saturday. Tacos Maya food truck will be parked by Mom & Pop on Friday nights for an easy and delicious dinner.
An opening reception for an Urban Jungle Works show featuring artist Melanie Alves, with special guest artist Trent Nahas, will be held from 5 to 10 p.m. Dec. 1 at Mom & Pop's.
Mom & Pop owners Kelly Nicolaisen and Jacinto Castillo have been organizing this year's "Holiday in the Point" with the Nikki Villa of Station One Farmhouse on Park Place.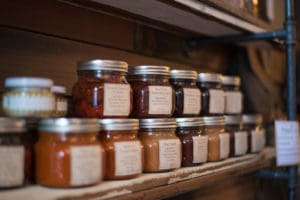 Villa and her mother Sheila Grovhoug focus on artisanal products, including 'comfort products' such as locally made scented soaps and bath products, as well as candles. The Farmhouse also specializes in revitalizing and refinishing furniture, as well as working with local artists to showcase art and products created within a 100 mile radius, usually closer.
Station One Farmhouse Farmhouse is open from 11 a.m. to 5 p.m. Tuesday through Saturdays and 11 a.m. to 4 p.m. Sundays but will have extended hours for the holidays.
Guillermina Oriental Arts & Antiques on W. Richmond has been a Point fixture for 20 years, focusing in antiques, furniture, and art, specifically Japanese Mingei or folk art. It is open from 11 a.m. to 4 p.m. Wednesday to Sunday, but will have extended hours Fridays and Saturdays for the holidays.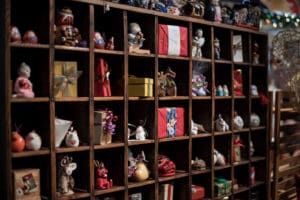 Guillermina also has some several events planned for the holiday season, including a Christmas preview event and decorating party on Nov. 30. Shoppers can take an ornament home or select a wrapped gift. They will also hold a sidewalk bazaar of Christmas gift items and sale of Japanese folk art on Dec. 2 and 3 and then again on Dec. 16 and 17.
As part of the Holiday in the Point, Ar.Ti.Fact Gallery at 109 West Richmond Ave., will feature all work by gallery owner Susan Shore at a 50-percent discount. The sale will run from Dec. 15 to 17 and again Dec. 22 to 24. Shore specializes in paintings, fiber art and found-object assemblage and sculpture.
The gallery will also be featuring locally made jewelry and art made from oak, ceramic, and glass art for the month of December. The Ar.Ti.Fact Gallery features local artists who produce original works.To view the treasures at Ar.Ti.Fact, call 510-234-0802 for an appointment.
At Butch's Antiques and Collectibles on Washington Avenue, fourth generation antique dealer Raymond Duval continues a family legacy.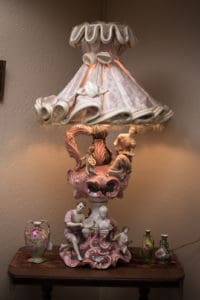 Duval's great grandparents sold antiques in Hastings, Neb. His grandmother sold antiques in Santa Barbara, Calif. His parents sold antiques at Hilltop in Richmond.
The hardest antiques to keep in stock to sell are eggbeaters, Duval says.
"I can't keep a vintage egg beater in stock for the younger foodies," he said. "The same demand is there for Pyrex and vintage cookwear, too. Everything is new to them."
Vinyl records from early rock bands go fast, too, especially Led Zepellin and other hard rockers from the 1970s. For Christmas shoppers, Duval has set up a special holiday display featuring vintage-style Christmas cards by Brandie Otero, an artist creating handcrafted mix media one-of-a-kind holiday cards.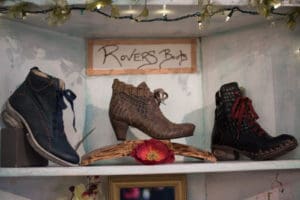 At Outback in the Temple of Venus, shoppers find it is the spot to buy elegant designer fashion women's clothes at reasonable prices and in a wide range of sizes — from XS petite to 3XL.
Located on W. Richmond Ave., the 35-year-old business helps clothe an under-served market demographic: women in their 40s (and older).
In the last 10 years, Outback has been getting designer clothes from designer wholesaling firms to sell at hugely discounted prices, including Johnny Was, shoes by Bernie Mev, an eclectic selection of jewelry, scarves, purses, and leggings. A definite in-town stop for gift-giving shopping.
The shop is open seven days a week: from 11 a.m. to 6 p.m. Monday through Saturday and 11 a.m. to 5 p.m. Sunday.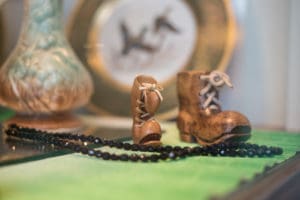 The Incurable Collector on Washington Street has been helping customers find just the right antique — and pieces of fine jewelry — for 26 years, owner Richard Giordano says. This holiday season is no different as the store is packed with interesting items.
The current inventory of jewelry is a panoply of rings, bracelets and other amazing bright items in a display case as you walk in. Around the edge of the cozy shop are large antique pieces of furniture, which may fit nicely in many Victorian-era homes on the Point.
Normally open from noon to 5 p.m. Wednesday through Saturday, Giordano expects to be open every day for the two weeks leading up to Christmas.
'Holiday in the Point' will be an easy excuse to wander about downtown, greet your neighbors, take your picture with Santa, grab a quick dinner and get your shopping done.