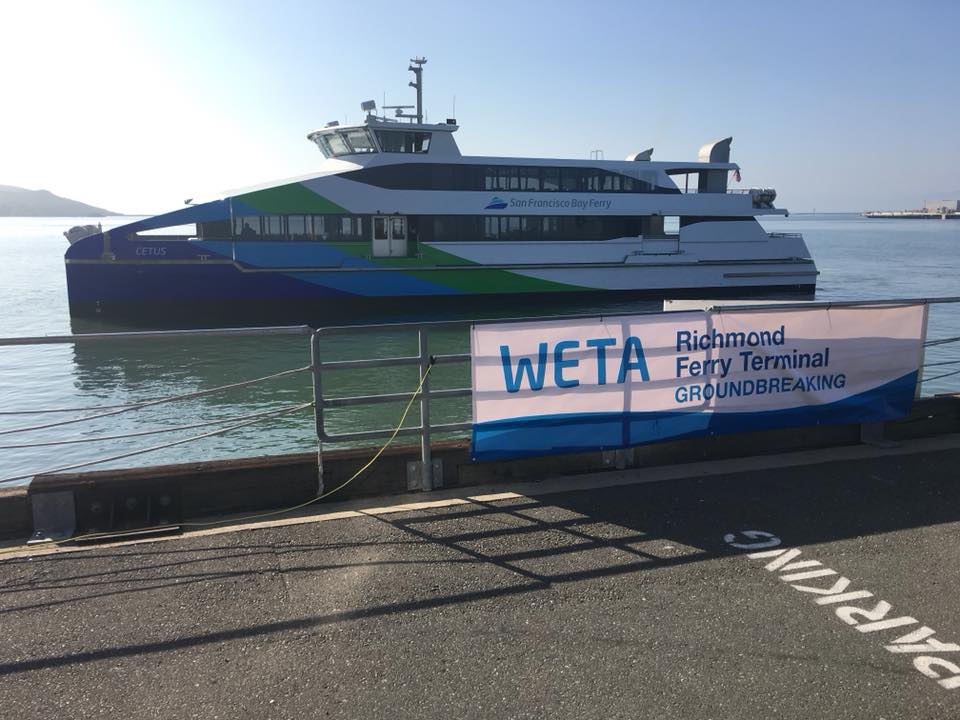 28 Nov

Ferry Service to Connect Richmond and San Francisco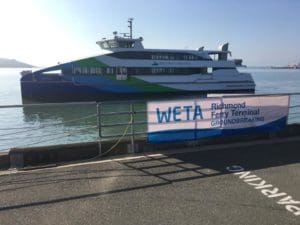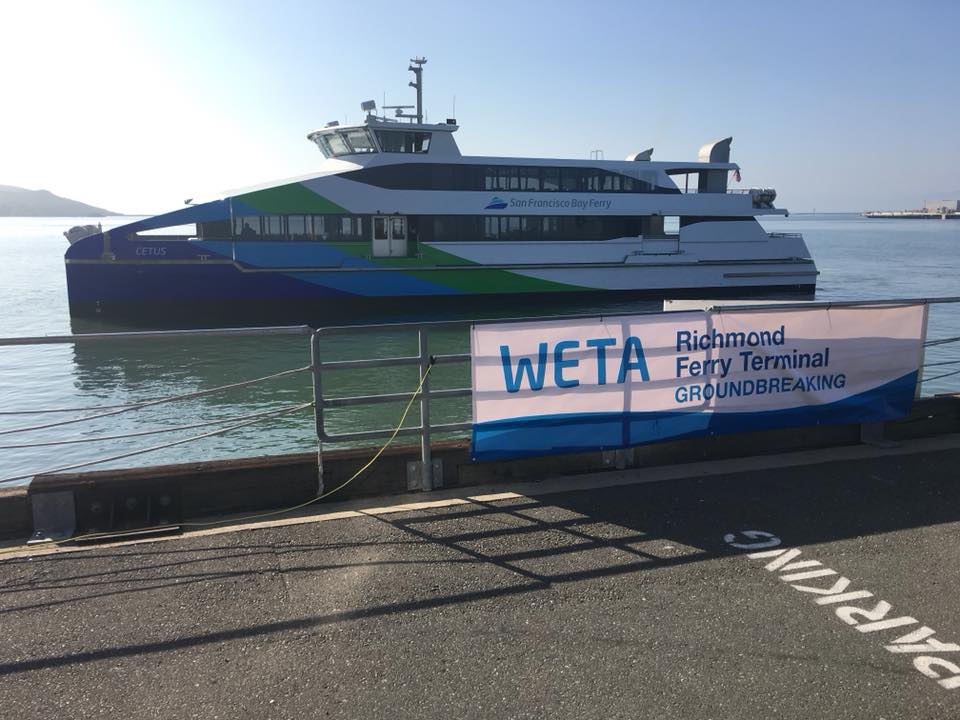 RP Staff Report | Photo via City of Richmond, CA Environmental and Health Initiatives
Raliegh Neal is excited about relocating to Richmond after years of living in Oakland.
As the wine sales manager for Ca' Momi Winery, he commutes all around the Bay Area, including San Francisco, for work. Another thing he's looking forward to is the option of taking the ferry to San Francisco, which he says would make his commute more efficient.
"It would make it less stressful, less dangerous, more beautiful, more inspiring, more social and quicker," Neal said.
Neal and other San Francisco commuters will soon have another option for getting to work as a new ferry service from Richmond is set to begin next September. And due to increasingly congested rush hour commutes, it's a welcome new option.
Construction is underway on a $20 million ferry terminal along the Richmond waterfront at the south end of Harbour Way, adjacent to the Ford Assembly Plant building. The new ferry terminal will sit near the Rosie the Riveter WWII Home Front National Historical Park.
When the service launches next year, the ferry will run three times during the morning commute and four times in the evening. Ferry officials expect about 800 passengers will initially use the Richmond to San Francisco ferry service. It's estimated that number could rise to as many as 1,700 commuters by 2035.
"The new Richmond terminal marks another major milestone in our expansion of ferry service across the Bay," said Nina Rannells, executive director of the San Francisco Bay Area Water Emergency Transportation Authority.
Ferry service is becoming increasingly popular in the Bay Area. Golden Gate Ferry and San Francisco Bay Ferry services have seen ridership increase over a million passengers in the last four years.
As Bay Area traffic congestion has reached record levels for the fourth straight year, many commuters are looking for alternatives to sitting in their cars for hours or and riding on crowded BART trains.
Westbound I-80 traffic from Hercules to downtown San Francisco is among the Bay Area's worst commutes according to a report from the Metropolitan Traffic Commission.
Officials predict the new Richmond ferry service will help alleviate some of that congestion.
Launching the Richmond ferry service was one of Mayor Tom Butt's priorities when since he took office in 2015.
"Adding Richmond to the commuter ferry network has been an endeavor that I and other transit advocates have worked on for decades. It's hard to believe we are in the home stretch," Butt said in a news release. "The excitement and anticipation for the ferry has been growing rapidly. Residents, businesses, employees and commuters in the East Bay are more than ready to take advantage of this new connection to downtown San Francisco."