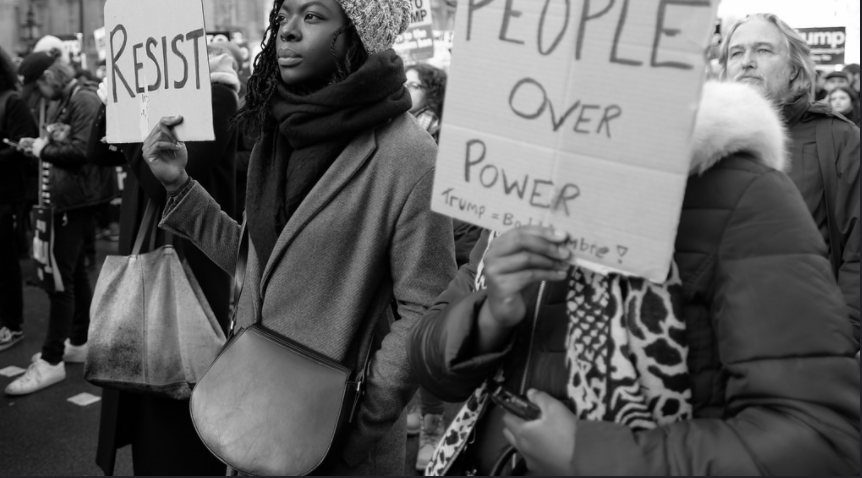 02 Jan

2018: 'We've Got This, Y'all'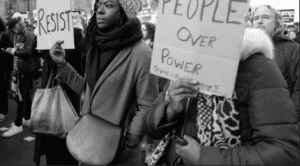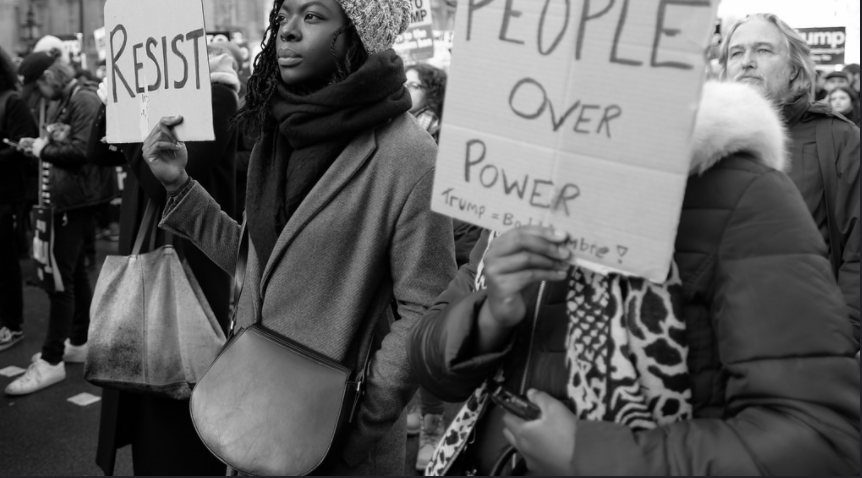 Commentary, Keisa Reynolds | Photo by Alisdare Hickson via flickr.com/alisdare
Okay, I take back saying "Bring it on, 2017" because last year did not play any games.
It was a difficult year for most of us. Even if our personal or professional lives were going well, it felt like the world was starting to end. We can credit the fear of impending doom to President Donald Trump.
Our current administration reaffirmed what we knew: they don't care about us. And I mean, all of us. Our most marginalized populations feel the attacks the hardest and before anyone else, and the impact affects us all.
This past year fostered a renewed sense of community and strengthening bonds. I learned a great deal about community through supporting organizing campaigns — from fighting deportations to bailing poor people out of jail — as well as hosting storytelling shows and other events where people were able to share their post-election experiences.
Trump's election mobilized us in many ways, both expected and unexpected. The last year was the first time many people realized the importance of activism and community organizing.
Many of us cannot rely on our governments, law enforcement, or social services to provide for us when we are in need. Instead, we turn to our neighbors, our friends, people who share our identities and struggles. Sometimes all we need to share is a vision of justice, love, and kindness.
Regardless of our relationship to a specific type of oppression, when one is threatened, we all are threatened.
Inauguration Day was followed by walkouts, marches, and protests across the country. The following day, the Women's March took place in D.C with over 673 sister marches that resulted in a total estimate of 2.6 million attendees. Just the next week, people banded together at airports across the country to protest Muslim bans.
Activists — many of whom have illnesses and physical disabilities that require them to rely on subsidized healthcare — put their bodies on the line to protest the healthcare bill on Capitol Hill.
The prison industrial complex still exists, but organizers continue to resist jail expansions, work to end predatory bail bonds, and help reunite incarcerated people with their loved ones.
Instead of solving homelessness, many cities continue to target the homeless population by reducing their access to public spaces. In response, 2017 included many efforts to address homelessness and provide resources to the growing homeless population in the Bay Area and across the country.
We ended the year with the death of Erica Garner, the daughter of Eric Garner, who was slain by Staten Island Police in 2014. Erica worked to ensure her father's name never left our lips, and now we must do our best to always remember her too.
There is no argument about 2017 being a trying year. It feels like we barely made it through. But we did.
Mariame Kaba, renowned prison abolitionist and organizer, often delivers this reminder: Hope is a discipline. That phrase has become a mantra for me in the last year, along with the words of June Jordan, "We are the ones we've been waiting for." Both remind me that no major change happens overnight and as long as one of us is struggling, we are all struggling.
That said, we must not lose hope. We must remember the importance of finding our people and working together to continue resist.
I learned my lesson, so I won't tell 2018 to bring its worst.
But, I will say, we've got this, y'all. It seems fruitless to say we should celebrate the upcoming year, however, we should because we are still here.
We are the ones we've been waiting for.