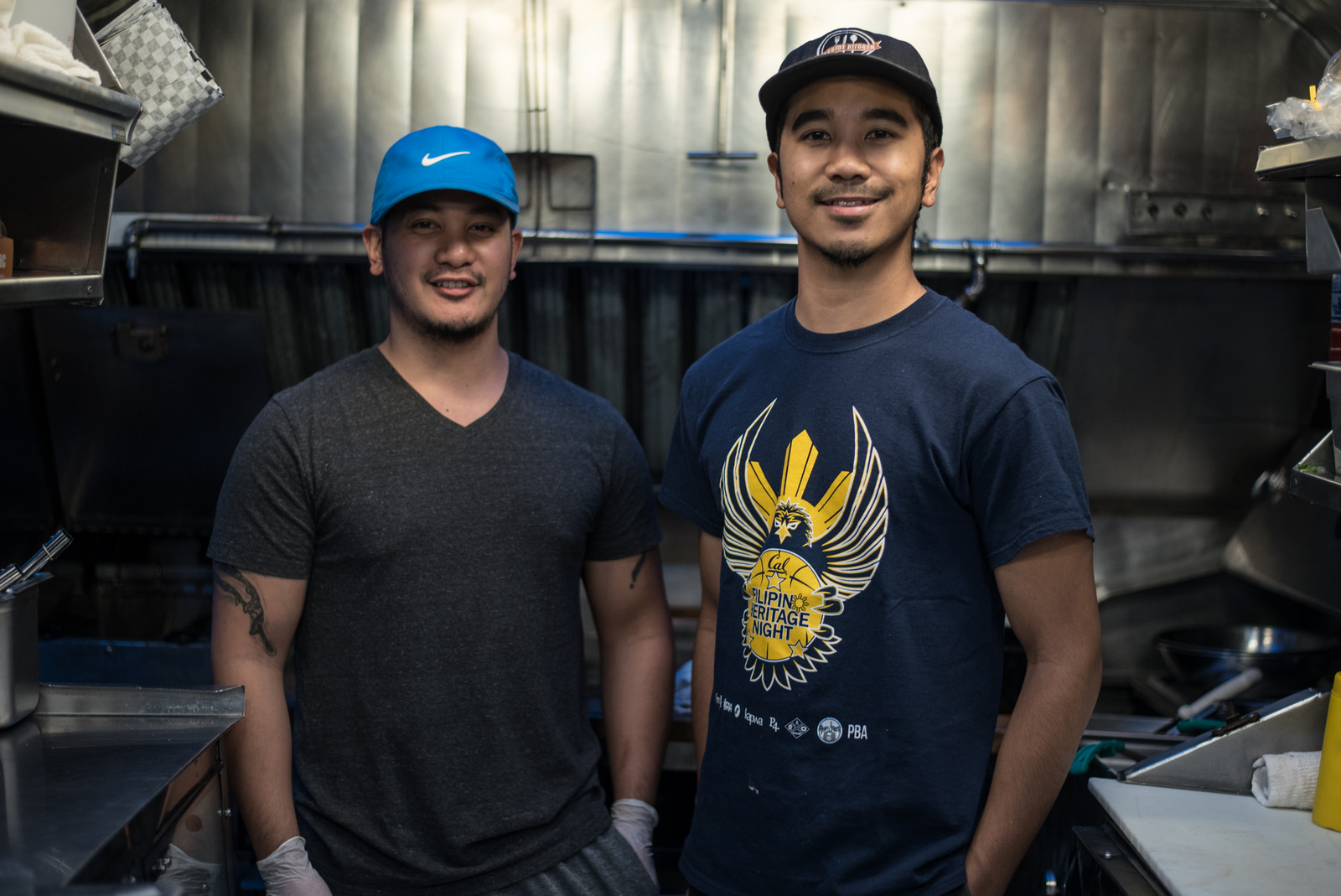 19 Jan

Curbside Kitchen Food Truck Serves up Filipino Gourmet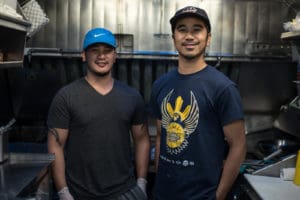 Photo Essay, David Meza
If you don't feel like cooking or are just in the mood for something different, there's a food truck in town that can satisfy your needs.
Curbside Kitchen, a mobile food truck and brainchild of Richmond brothers Russell and Raynard Lozano, is cooking up Filipino inspired gourmet, served American style, for the masses.
The food truck hit the streets in April of 2016 and has quickly become a favorite in the local food truck scene. Whether it's the Curbside burger with tocino (sweet, thick-cut Filipino bacon), or the Curb-bahn mi sandwich (a twist on the classic Vietnamese sandwich with traditional Filipino pork adobo), customers are leaving happy and coming back for more.
You can find Curbside around town at places like East Brother Beer Company, Benoit Casper Brewing Company, Armistice Brewing Company or at the Friday farmers' market near Richmond City Hall. The truck also travels to other parts of the county like Concord and Walnut Creek as well as American Canyon and Vallejo. But, for the most part, they do the majority of their work in Richmond.
"We have regulars who come to us almost on a weekly basis," said Raynard.
"We're here at East Brother on Thursdays and Saturdays and often times we see folks a couple of times a day."
Raynard says their tasty treats are a perfect match for the new breweries popping up in Richmond.
"When we heard about [East Brother] coming to Richmond we reached out to them immediately. We figured it went hand in hand with what we're trying to do," said Raynard. "At the end of the day our food just pairs perfectly with beer. It's great bar food."
Steven Phillips, taproom manager at East Brother Beer, says his favorite offering is the curbside chicken sandwich, which he adds a twist to.
"I get an egg on it," he said. "And you can't go wrong with mom's lumpia. " said Phillips.
But according to Raynard the most popular item on Curbside's menu is the loaded fries.
Topped with tocino, cheese, house made garlic aioli and then garnished with green onions and cilantro and tossed in a tamarind seasoning – the fries are a big hit with customers.
While Raynard handles the business and operations side of things, including logistics and planning, his brother Russell is the chef and creative force behind the food.
"A good way to break it down is if Russell is the talent, then I'm the agent," Raynard said.
A third brother, Rex, was an initial investor and helps out with the business' social media presence.
Raynard says many of their customers are people who haven't tried Filipino food and that's just fine with them.
"Part of our mission is to bring Filipino food to the mainstream," he said. "We want to present Filipino flavors and dishes to the mainstream. Something that everyone can pick up and get into."
For more info or to find out where the Curbside Kitchen Food truck will be next, check their website at www.curbsidekitchen.us.
[ngg_images source="galleries" container_ids="49″ display_type="photocrati-nextgen_basic_thumbnails" override_thumbnail_settings="0″ thumbnail_width="120″ thumbnail_height="90″ thumbnail_crop="1″ images_per_page="20″ number_of_columns="0″ ajax_pagination="0″ show_all_in_lightbox="0″ use_imagebrowser_effect="0″ show_slideshow_link="1″ slideshow_link_text="[Show slideshow]" order_by="sortorder" order_direction="ASC" returns="included" maximum_entity_count="500″]