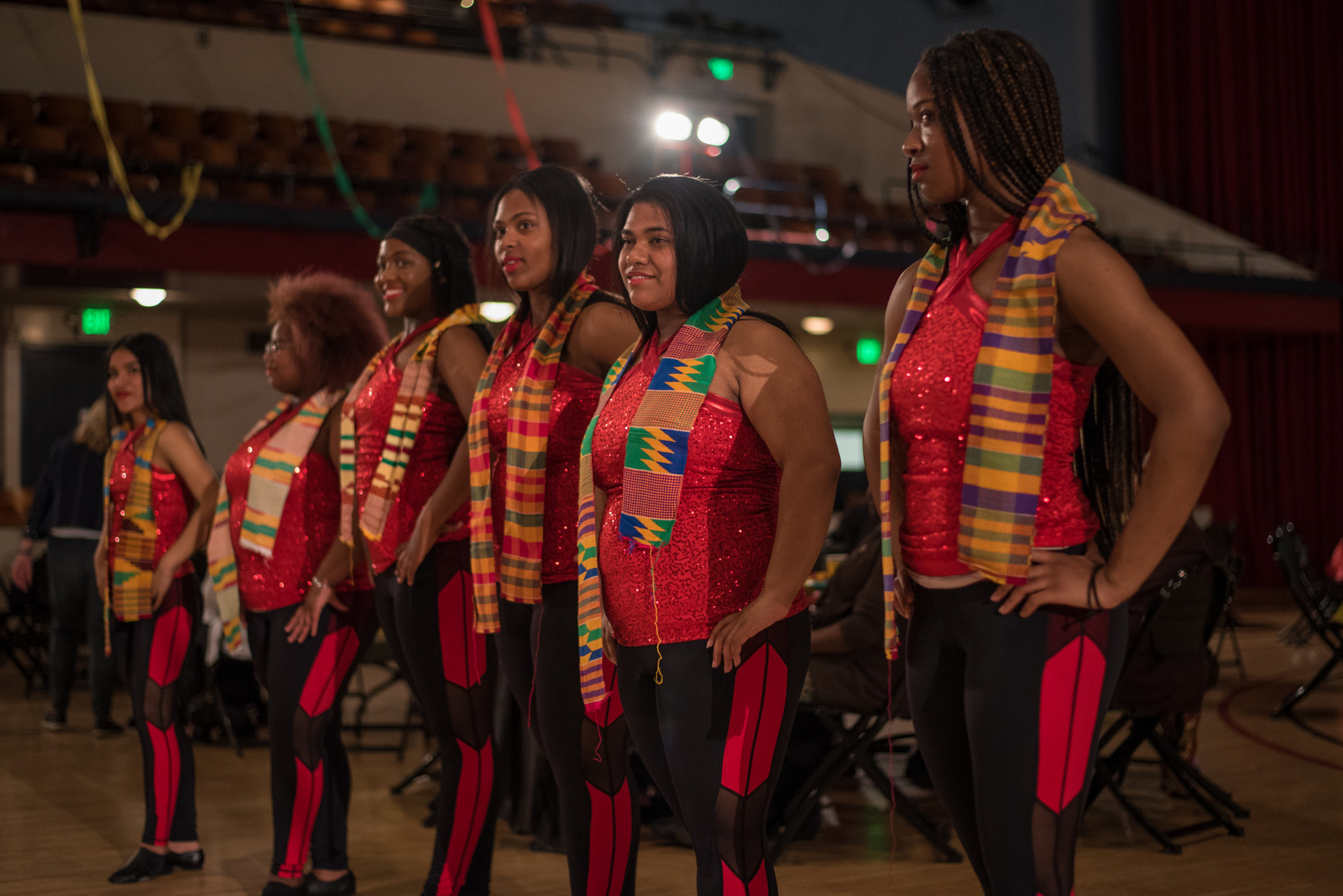 12 Feb

Black History Recognized and Honored in Richmond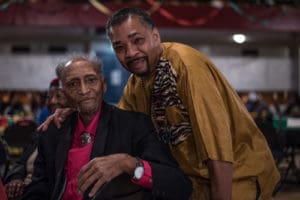 Photo Essay, David Meza
To Sims Thompson, Jr. Black History Month is a time to look at the long journey of African-Americans, both the issues faced and achievements made.
The 85-year old member of the Cortez-Stege Neighborhood Council and City of Richmond Crime Prevention Committee, has been voicing his concerns about issues that impact the city's black residents during Richmond City Council meeting for years.
"We're still not getting the best of what's going on," he said.
Thompson was one of three African-Americans honored on February 3, at the City of Richmond Community Services Department's annual Black History Month Celebration.
Jerrold Hatchett, who for years has played a key role in Richmond's annual Juneteenth celebration and Jerry Anderson, who has made significant contributions to Richmond in the areas of youth activities and sports were also recognized.
About 70 people attended the 10th annual event, held at Richmond Memorial Auditorium, which also honored Richmond youths' achievements in dancing, music and spoken word.
The evening's keynote speaker, Demnlus Johnson, who leads the African-American Student Collaborative at Richmond High School, gave attendees a lesson on Black History Month, explaining its origin and purpose.
"The purpose of Negro History Week [started in 1926 and later changed to Black History Month] was to analyze the progression and the regression of the African-American community," Johnson said. "Dr. Carter G. Woodson, known as the father of Black history, chose this week because both President Lincoln and Frederick Douglass celebrated birthdays during the week."
Johnson went on to explain how, in 1969, students at Kent Sate University first proposed expanding the week-long celebration to a month. The first celebration of Black History Month took place at Kent State one year later, in February 1970.
"These were students, young people who decided to make a change and we still celebrate that change today," he said. "It is my strong belief that Richmond has young people that can make a lasting change just like those at Kent State University."
Emceed by Richmond Black community stalwart Joe Fisher, the celebration featured a West African drumming and dance staging by performers from the East Bay Center for the Performing Arts, a show by Richmond High School Majorettes and a spoken word reading from Richmond High student Chisom Nwadike, as well as remarks from Bill Lindsay, Richmond's City Manager.
Tetteh Kisseh, a Recreation Program Coordinator for the city, helped organized the event. He said it's important that every race recognizes their history and culture and celebrate it.
"It's important that we come together in a moment like this to share ideas, talk about history and how we can make things better for our ethnic group, our race, " Kisseh said.
To that end, Kisseh said this year's event had a new focus: youth participation.
"We are bringing the youth and trying to encourage them," he said.
Johnson, during his keynote address, reflected on how Black History Month is not only a time to look back—it's also a chance to plan for the future.
"That way we can really overcome some of the issues that we face," he said. "Hopefully we can continue to make black history in the City of Richmond. We know the African-American population has decreased dramatically. As things change in the city we want to continue to honor the contributions made and also make ways for African-American residents of the future to contribute to this city."
[ngg_images source="galleries" container_ids="52″ display_type="photocrati-nextgen_basic_thumbnails" override_thumbnail_settings="0″ thumbnail_width="120″ thumbnail_height="90″ thumbnail_crop="1″ images_per_page="20″ number_of_columns="0″ ajax_pagination="0″ show_all_in_lightbox="0″ use_imagebrowser_effect="0″ show_slideshow_link="1″ slideshow_link_text="[Show slideshow]" order_by="sortorder" order_direction="ASC" returns="included" maximum_entity_count="500″]