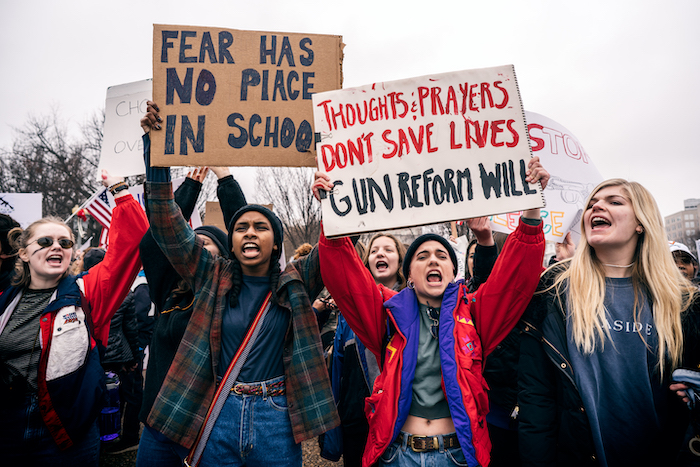 26 Feb

Yes, We're Talking About Gun Violence Again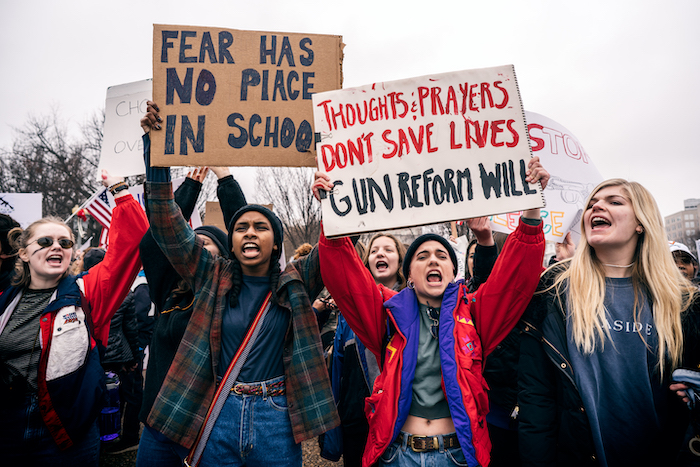 Commentary, Keisa Reynolds | Photo courtesy of Lorie Shaul –  flickr.com/number7cloud
The United States is talking about gun control again. Social media is flooded with opinions from people who own guns, people who detest them, and people who have survived their wrath. All the chatter means another mass shooting took place recently.
On Valentine's Day, a 19-year-old opened fire on his former high school, Marjory Stoneman Douglas High School in Parkland, Fla. He killed 17 people and injured nearly as many, almost all of whom were students and teachers.
The shooter is one of the 153 mass shooters in the U.S. since 1966, a number that comes from a detailed analysis of mass shootings developed by The Washington Post. His victims are among the 1,077 killed across the country in the last 52 years.
As students of Douglas High School prepare to attend memorials for the lives lost, they are rallying together to demand stricter gun laws.
Will gun control end mass murders? It's not likely, as a mass murderer's commitment to kill will have them seek out other ways, but we don't have to make it easier for them. I don't have a solution when it comes to gun control, though I wish I did. Instead, I want to focus on how conversations surrounding the topic are shaped. I want to explore a few issues that have come up in recent debates around gun control.
Gun violence affects all children, not only children from neighborhoods deemed better and safer. Eric Lipton, a reporter for The New York Times, tweeted "Impressive how articulate and well-educated these kids are from this school. Obviously a good school. Another sad reason for yesterday's events." Lipton has since apologized for the insensitive tweet, but it is still a reminder that we view certain victims as more valuable and we validate only specific types of outrage.
I think about children who grew up with the frequency of gun violence in their neighborhoods. Those children are likely to be Black or Latinx and from working-class neighborhoods. Their schools already have metal detectors and security guards. One of their first lessons was how to stop and drop to the ground when gunshots ring out. They have a least one family member who was killed with a gun. Those kids have protested and organized. Their voices are just as valuable.
Gun control laws have a racist history. Black communities were targeted by gun control laws in the late 1960s. Gun control laws in recent decades were changed to infringe upon the rights of Black liberation organizations — like the Black Panther Party — that believed Black people should utilize the Second Amendment to protect themselves against racism and police brutality. The restrictions designated in 1968 are still in place today. The NRA supported those restrictions back then, but in present day, vehemently disapproves of any new gun control law.
Plenty of Americans, including those on the left, want gun control. Gun control is an issue that could be perceived as non-partisan. It could, however, have negative consequences on vulnerable communities. We have to acknowledge the ways gun control can lead to more policing and incarceration of people of color, especially Black people. The racist history of gun control laws can lead us to believe that, if not done properly, we are advocating for further incarceration and policing the very communities we seek to protect.
If we call for the banning of all guns, that should include law enforcement and armed forces. I disagree with the people who say only individuals who need assault rifles are law enforcement and the military. We have to consider how many police officers have killed unarmed people with guns, and the threat a gun poses to anyone in police custody.
I am no gun expert nor a political strategist, but I can confidently tell you America has a gun violence problem. And I want to be clear: No child in any neighborhood in any town in any country should have to deal with gun violence. From California to Florida to Iraq to Palestine, whether at the hands of lone gunmen or our nation's armed forces, no child should suffer the effects of gun violence.