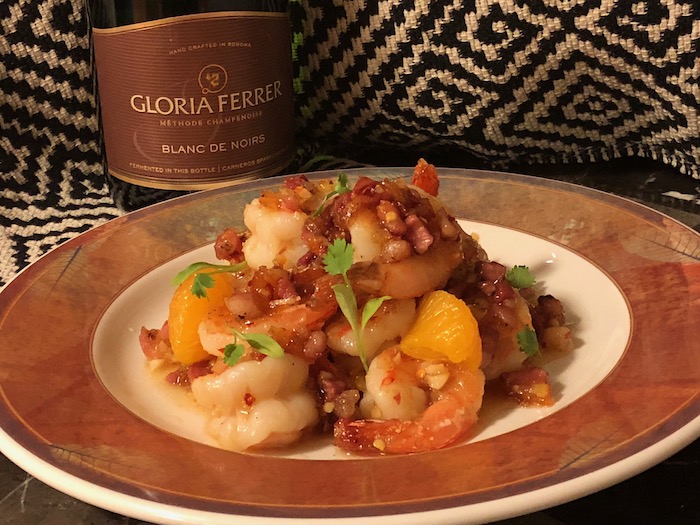 19 Mar

Gator Bites: Spicy Shrimp with Orange Marmalade Glaze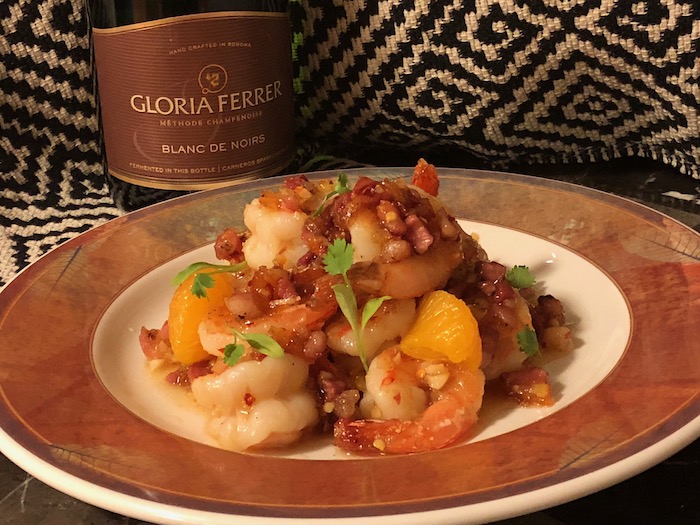 By Chef Glenn "Gator" Thompson
For all you Southern shrimp lovers out there, here is a dish that will put you on the front porch on a Sunday afternoon right after church.
I created this dish to honor my grandma's love of shrimp and her dedication to make fresh orange marmalade every week from the orange trees in her yard in Bayou Pigeon, Louisiana. (To save time, we're using store-bought marmalade here.)
With the sweetness marmalade and a hint of zesty red chili flakes, your taste buds will travel though my grandma's orange trees with every bite of plump gulf shrimp. Like they say back on the farm, you can always fill your belly with righteousness, and this dish is righteousness. My grandma loved her some shrimp, so please enjoy these in her honor.
They're equally great served over rice or noodles, or you can just eat them as an appetizer.
You don't have to be a Michelin-star chef to make this dish. You just need love in your heart.
Spicy Shrimp with Orange Marmalade Glaze
Servings: 4
Prep time: 15 minutes
Cook time: 15 minutes
Total time: 30 minutes
Ingredients:
1 lb. (16-20 pieces) of gulf shrimp
2 oz. chopped pancetta
1 Tbsp. minced garlic
1 Tbsp. corn starch
Glaze:
4 Tbsp. orange marmalade
½ to 1 tsp. red chili flakes (depending on how hot you like your food)
1/4 tsp. salt
Preparation:
First make the glaze and set aside. Add the marmalade to a sauté pan with the salt and chili flakes and heat over medium heat for 4 minutes. Remove from heat and set aside for later.
Peel, clean, and devein the shrimp, coat them with the corn starch, and set aside. Preheat a medium size sauté pan over medium heat. Add olive oil to coat the bottom and sauté the pancetta until it starts to brown. Remove the pancetta from the oil, and set aside, leaving the oil in the pan. Add the shrimp and sauté for 4 minutes. Then add garlic, pancetta, and cook for 3 more minutes. Finally, add the glaze, toss for 2 minutes, remove from heat, and enjoy.
Chef Gator owns Gator's Rustic Burger & His Creole Friends at 5 Petaluma Blvd. South Ste C in Petaluma. He is also available for catering your special event. Find him on the web at www.gatorsrusticburger.com