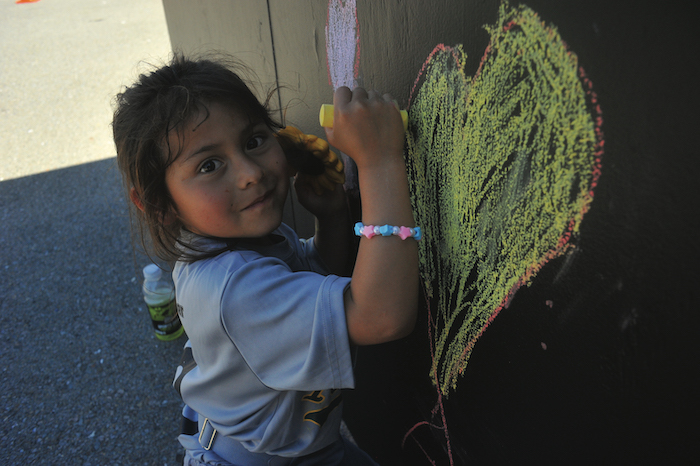 27 Apr

Earth Day: Big Things, Small Changes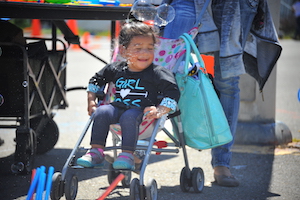 By Denis Perez-Bravo
Ziana James held a clipboard with a map of North Richmond and walked around Shields-Reid Park last Saturday, approaching people to sign them up for community projects. She told each person about the different community actions in North Richmond in the coming weeks. A member of the "Love Your Block" initiative, James was at the park, along with hundreds of others, to celebrate the earth and to help get input on what beautification projects residents would like to see in their community.
"Big change doesn't come from big projects," James said. "It comes from the small things that we can build in Richmond, like cleaner trails and more voices for environmental justice."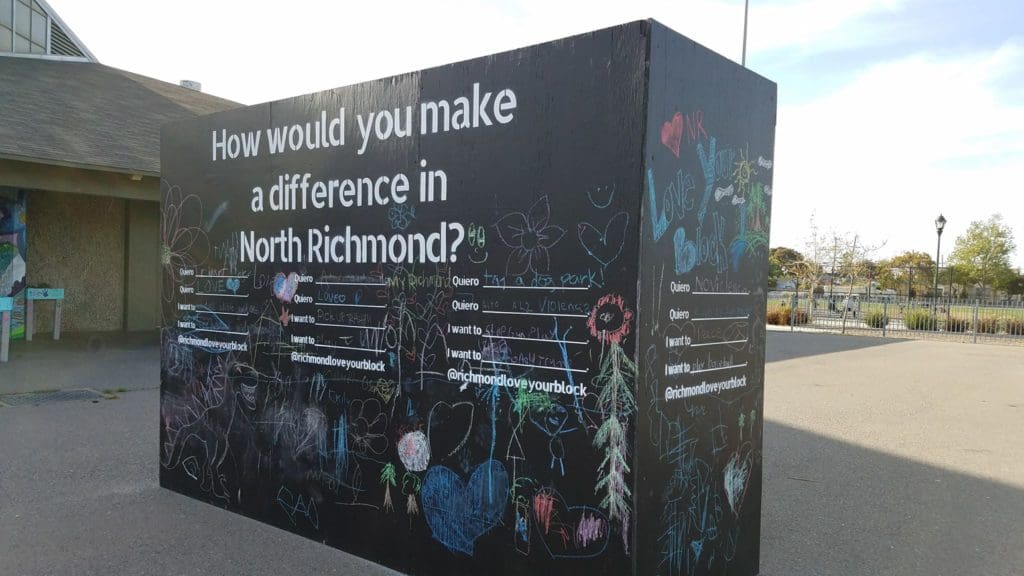 James was one of close to 300 people at Shields-Reid Park for Richmond's 8th Annual Earth Day Celebration. Representatives from "Love Your Block," a three-year initiative to help people revitalize their neighborhoods, one block at a time, joined with others from the Watershed Project and Girls Inc. (among other groups) to support a clean, healthy and active Richmond.
Love Your Block is working with James and three North Richmond residents —Driscoll Allen, Karen Garcia and Clarence Gilbert— on a branch program of "Love Your Block," called "Love North Richmond."
"The goal is to provide North Richmond residents with the organizational and leadership skills to lead beautification projects in their community," said Stephanie Ny, program manager with "Love Your Block."
Ny said "Love North Richmond" is working to organize five community beautification projects by June 30.
Event organizer Tania Pulido said the Earth Day celebration aimed to link people with environmentally focused organizations within their communities to learn how they can help one another.
"There are different workshops, organizations and community groups that come out to share their information," she said.
"Love Your Block" representatives brought out a large chalkboard installation where people were encouraged to write their ideas on how to make a difference in North Richmond. Some of the messages on the board focused on creating community, decreasing violence, supporting Black-owned business and picking up trash.
Prior to the celebration, community members cleaned up Wildcat Creek and Shields-Reid Park, while others contributed to a mural at Rancho Market on Market Avenue.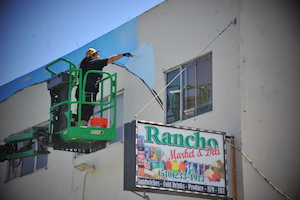 The corner where the mural is being painted has a history of shootings. Its lead artist, Richard Salazar, said he hopes the mural will be a representation of the community, incorporating a message of joy and celebration found within the people in Richmond. The mural project is a joint effort between "Love Your Block," Contra Costa County Supervisor John Gioia's office, Community Housing Development Corporation of North Richmond, Richmond Arts and Culture Commission and others.
Even as lunch was served at the park, Salazar and his crew continued working on the mural. They plan to be done later this week. Afterwards, they're throwing a block party.
At Shields-Reid Park, children and adults played with a giant chess mat with oversized chess pieces, rode down a huge inflatable slide, talked with Richmond police officers and emergency medical technicians at their respective booths and enjoyed performances by artists like North Richmond's own Donté Clark. New this year was a performance by Richmond High School Marching Band.
Pulido said the event was designed with a lot of entry points for people to enjoy themselves. She praised many of the organizations that came out and made it feel like a family event.