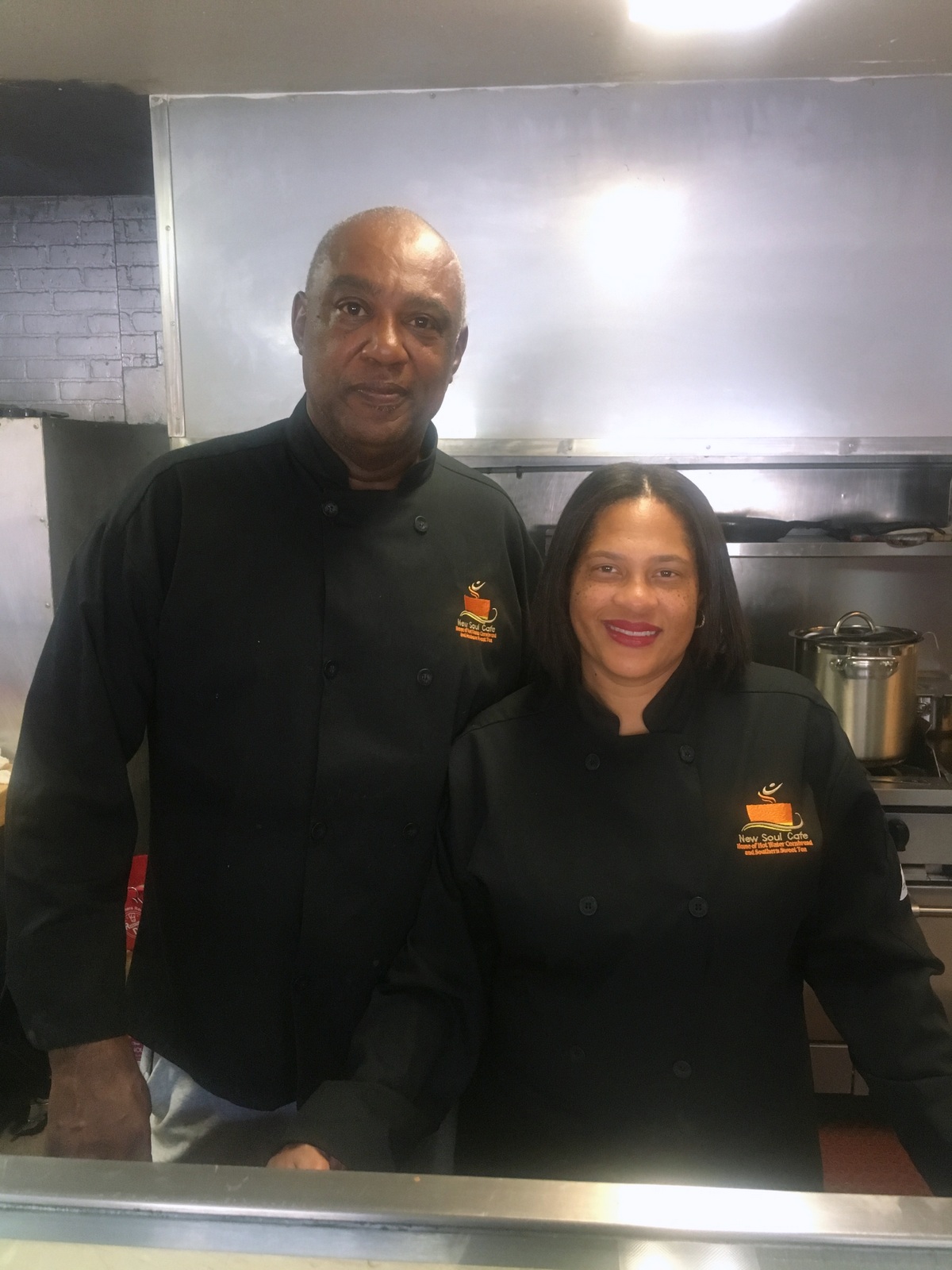 15 May

New Soul Cafe Gets Cooking in Richmond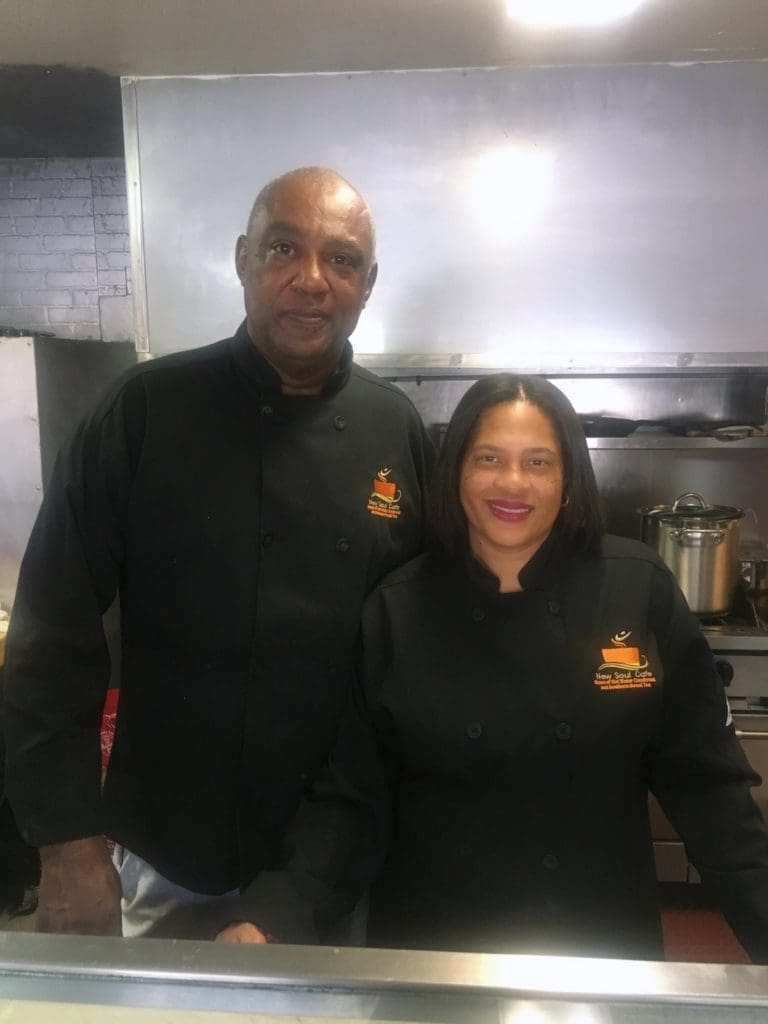 From Ceasefire to Soul Food
RP Staff Report
For Donnell Jones, soul food is just good for the soul. With the opening of a new restaurant, Jones is bringing some southern comfort to Richmond.
In March, Jones — along with his wife Christine Banks Jones — opened New Soul Cafe at 1305 Carlson Blvd., near Bayview Avenue. This is after years of his family telling him he'd do well running his own restaurant.
"I've always had a love for cooking," Donnell Jones said. "I love to see people enjoy my food. I put a lot of love in it and that's what makes our food good."
The menu is full of traditional soul food favorites like southern fried chicken, candied yams, fried fish, macaroni and cheese, collard greens, hot water cornbread and red beans and rice. Desserts include pound cake and peach cobbler.
"The response from the community has been beyond my expectations," Donnell Jones said. "Business has been great, much more than we expected this early in the game. It really expresses how there's a need for different types of food in the Richmond area."
New Soul Café is a simple, take out order-at-the-counter spot. Walking in you may hear gospel music playing along with the sounds of chicken and fish frying from the kitchen area of the one room eatery. There are two small tables inside for people who can't wait to eat or may just want to sit and talk shop with the amiable Mr. Jones. As the weather warms, he plans to include some outdoor seating.
Jones is no stranger to Richmond. The Richmond native is pastor of New Direction Ministries. As the coordinator for Richmond Ceasefire, Jones actively works in the community to reduce the city's gun violence. With a grant that funded his Ceasefire position ending in June, Jones says it was a good time to think about an alternative career.
"The opportunity to open this restaurant came at a time where I'm transitioning in my life," Jones said. "So I thought that I would take a chance on using one of my other gifts and that gift is cooking.
"I will continue to work with (reducing) gunfire in our city by doing life skills training and mentoring right here through the cafe."
The restaurant occupies the space formerly home to Lilly's New Orleans Cafe. Jones believes it's a perfect location.
"When I was a little boy playing right on this very property where I am, you had several Black-owned businesses in Richmond," he said. "So, I am excited to be able to establish another African American business in a place that is being gentrified."
"We anticipate serving the community in many facets and try to be one of the staple businesses in Richmond to keep that Afrocentric Black presence in this market as Richmond grows."
If you go: New Soul Cafe, 1305 Carlson Blvd., is open from 11 a.m. to 7 p.m. Wednesday through Saturday. For more information, call 510-283-3863 or visit on the web at www.newsoulcafe.org