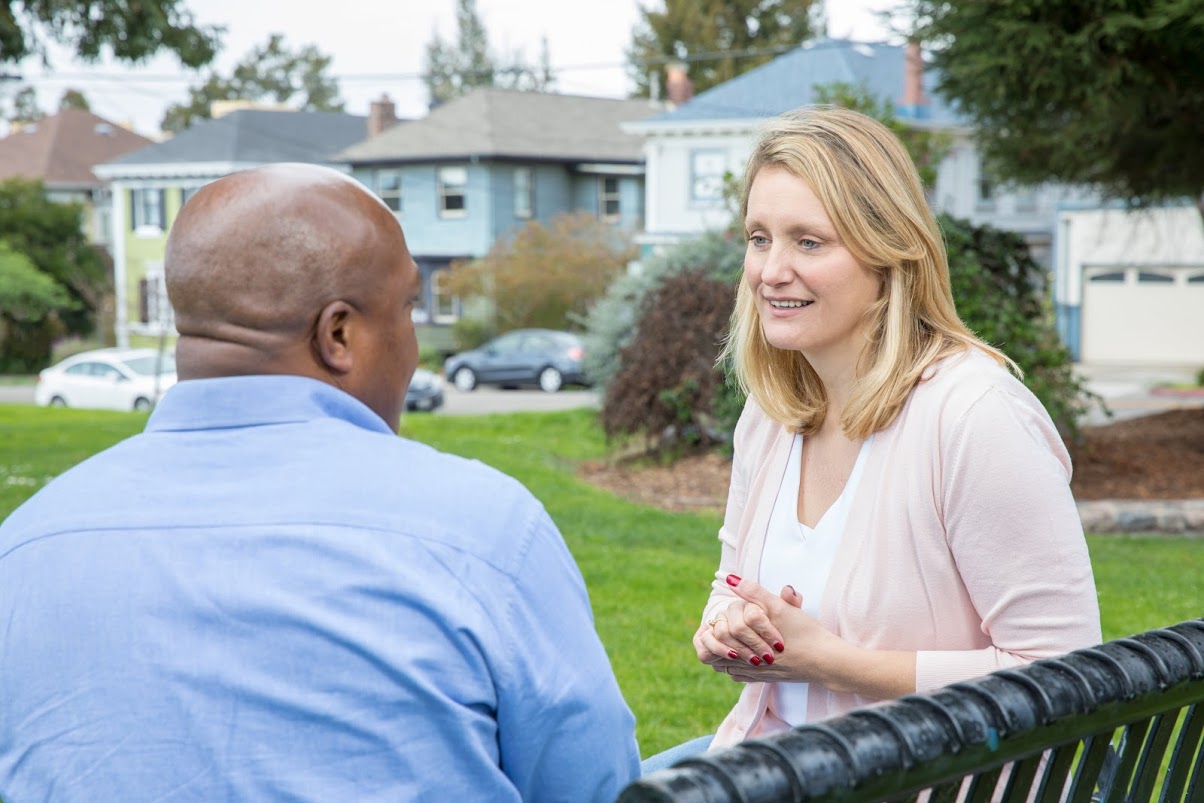 21 May

Q&A with Assembly Candidate Buffy Wicks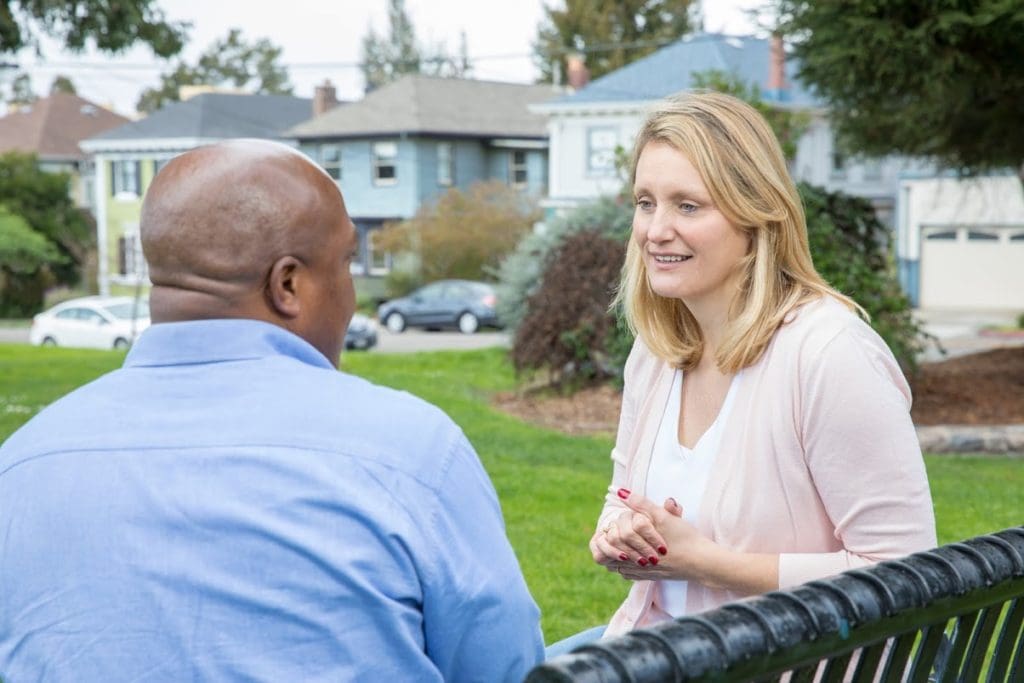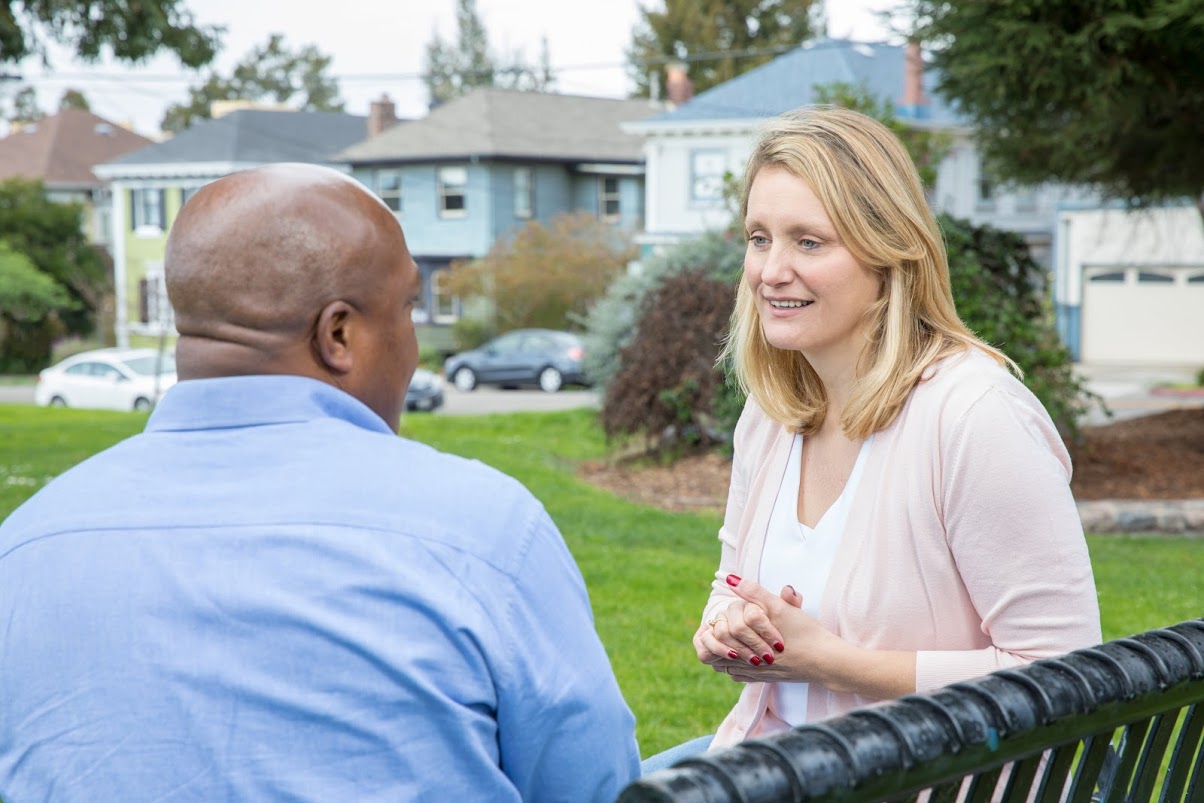 Interview, Abené Clayton | Photo via Buffy Wicks.com
Editor's Note: Buffy Wicks, a former White House aide to President Obama and strategist in California for Hillary Clinton's presidential campaign, is making her first run for office — seeking the California State Assembly District 15 seat.
It's a crowded field with eleven candidates, including Richmond City Councilmember Jovanka Beckles, vying to replace current assemblymember Tony Thurmond and represent East Bay residents in a district that stretches from Hercules to Emeryville and includes Richmond.
Richmond Pulse sat down with Wicks, at a recent campaign stop in Richmond to discuss gender equity, racial inequalities and her stance on the issues voters are most concerned about this election.
Interview, Abené Clayton
Richmond Pulse: A lot of women have decided to run for office since President Trump's election. As a part of that wave, what do you personally have to offer in conversations about gender equity?
Buffy Wicks: For me, it was very personal. My daughter was due on election day, and I thought she was going to be born the day we elected our first woman president. I had this visions of watching C-Span in the delivery room, like breaking that last glass ceiling and then my daughter being born. That obviously didn't pan out the way I'd hoped. I had a lot of soul-searching: what is my role in this new world order of politics? What am I going do to be a part of the change I want to see? I decided to run for office, and I jumped in, which has been great.
RP: Some of the other candidates in the race have lived and worked in this district – in council and schools for years. Why should voters vote for you over people with more experience in these cities?
BW: I'm born and raised in California and moved to the Bay Area after college. I was an anti-war organizer. I lived in the district when I was President Obama's field director here in California. I got called to go work for President Obama, it moved me. I didn't have a choice because I was so moved by who he was.
To me, those are assets I can bring to the table. I can bring together the experience of helping pass big, bold public policy. I've advocated at the state level, and I'm organizing at the most local level.
RP: How are you going to address the racial inequalities in schools and the criminal justice system?
BW: We have some real fundamental challenges. The first thing we need to do is to acknowledge that and talk about it, to look at the data, and say, 'Why is it that communities of color don't have the same access to schools? Why is it that communities of color are arrested and booked at much higher rates?' The stats speak for themselves, and there's racial inequities at every turn within the criminal justice system, so we need to talk about it.
We've got to end cash bail. We've got to end fines and fees in our criminal court system. There are things that we can do to address this. We've got to just go do it.
RP: Where do you stand on issues around housing inequities, and the upheaval and potential repeal of the Costa-Hawkins Rental Housing Act? (The act, passed in 1994, set limits on the kind of rent control policies cities can impose.)
 BW: I don't support the full repeal — I support reform. My reason for not supporting the repeal is that it will halt any new development of housing. I'm concerned about the affordable housing part of that, but I think that we can figure out policy solutions to the challenge.
We've got to build more homes. I'm a big supporter of building transit-oriented housing, building around our BART stops. We've invested a lot of public resources into our BART stops. We should be building more homes in those communities and making sure that folks have access to good public transportation.
We've got to do everything we can to guard against displacement. That includes reforming Costa-Hawkins.
RP: How do you encourage people to take public transit? How can you make it accessible to people that may only drive or can't afford BART?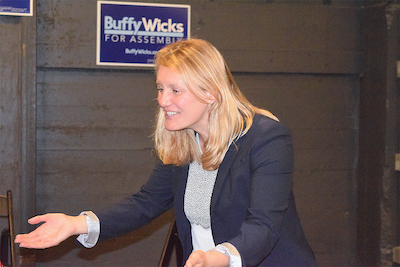 BW: We need more investments in BART. I think we need another Transbay tunnel because BART's at capacity in a lot of ways. We're going to need more investments into our bus services and bike lanes. We need to use all the tools in the toolbox to really be incentivizing public transportation. Thirty-nine percent of our greenhouse gas comes from our tail pipes. And if we build out, and build suburban sprawl, it's only going to get worse. That's why I believe in walkable neighborhoods that are centered around transit.
RP: What is your stance on DACA and other immigration issues?
BW: I support the sanctuary state law. I know that there's challenges, legally, on it from the Trump administration. I think that Jerry Brown and our attorney general need to be working every single day to ensure that we have a sanctuary state law here.
It's also incumbent upon our leaders to vocalize their frustration and disapproval of how Trump is treating our immigrant communities. We are a nation of immigrants. Our strength is our diversity. These are our community members, so we need to speaking out and speaking up for them in any possible ways we can.
RP:  How will you balance funding for public and charter schools that often exist in the same communities? 
BW: We've got to have more transparency and accountability with our charter schools. This is taxpayer money that goes to these schools. There's a bill being considered for transparency that is subjecting charter schools to the Brown Act, the Public Records Act, and the Political Reform Act. We absolutely [need to] make for-profit charters illegal. I don't understand why we haven't done that in California. I think we need to make it easier to identify charters who aren't doing a good job and shut them down.
RP: How are you going to address the lack of funding in public schools, especially as families become reliant on them for eye care and dental care?
BW: First and foremost, we have to reform Prop 13. If you look at our education system, we used to have the best in the country. That all started to change in 1978. I'm a big believer in closing that commercial loophole. If big corporations pay their market rate fair share of taxes, it would be about $11.4 billion that could go back into our school budget.
Paying our teachers more, providing restorative justice programs, nurses, school therapists — we have to fight that fight.
This interview has been edited and condensed for clarity.