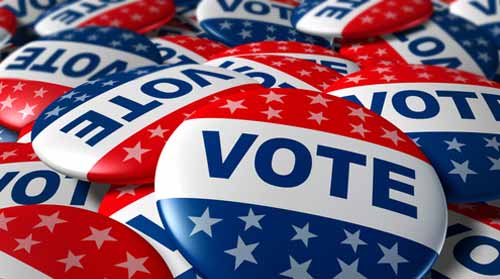 15 Jun

Election Round-Up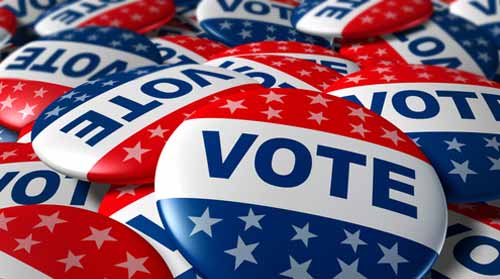 RP Staff Report
Around California and the Bay Area voters came out on June 5 to cast their votes for representatives and laws in a number of important races that will impact citizens at every level.
Local Races
• In Assembly District 15, which runs from Hercules to Piedmont and includes Richmond, the race was close between the top three finishers. As of the vote count on Wed., June 13, leading vote getter – with nearly 32 percent of the vote – Buffy Wicks (a former Barack Obama staffer) will run against second place finisher Jovanka Beckles, Richmond City Councilmember, in the November general election. (According to the DailyCal, Dan Kalb, Oakland City Councilmember, conceded to Beckles on Thursday evening.)
• Measure 3, which would raise tolls on all Bay Area state-run bridges by $3 over the next several years, passed with over 65 percent of the vote. According to the Metropolitan Transportation Commission, the revenue from the hike will go toward highway and BART improvements, and a "Ferry Enhancement" program.
State Wide Showdowns
• Gubernatorial Race
Lieutenant Governor, and former San Francisco Mayor, Gavin Newsom (D) led the crowded field with nearly 34 percent of the vote. He will face off against second place finisher John Cox, a republican businessman who finished with 25.7 percent of the vote, in November's general election. (Numbers are according to June 13 update.)
• Lt. Governor
Former U.S. ambassador to Hungary Eleni Kounalakis (D), came out ahead in the crowded race with nearly 24 percent of the vote. Ed Hernandez (D), a state senator, finished in second with 20.5 percent of the vote. The two candidates will go head-to-head in November's general election. Richmond's Gayle McLaughlin placed 8th in the race with just 3.9 percent of the vote.
State Ballot Measures
• Prop 68 passed with almost 57 percent of the vote
This measure authorizes $4 billion bond funding for parks, clean-water projects and flood-protection efforts.
• Prop 69 passed with 81 percent approval
Requires that revenue from a gas tax will be used on transportation improvements.
• Prop 70 failed
Would have required a legislative supermajority vote when deciding how to spend cap-and-trade funds beginning in 2024.
• Prop 71 passed with 77.5 percent of the vote
Changes the date for future ballot measures approved by a majority of voters to take effect.
• Prop 72 passed with 84.5 percent approval
Allows construction of rain-capture systems with no property tax reassessment.