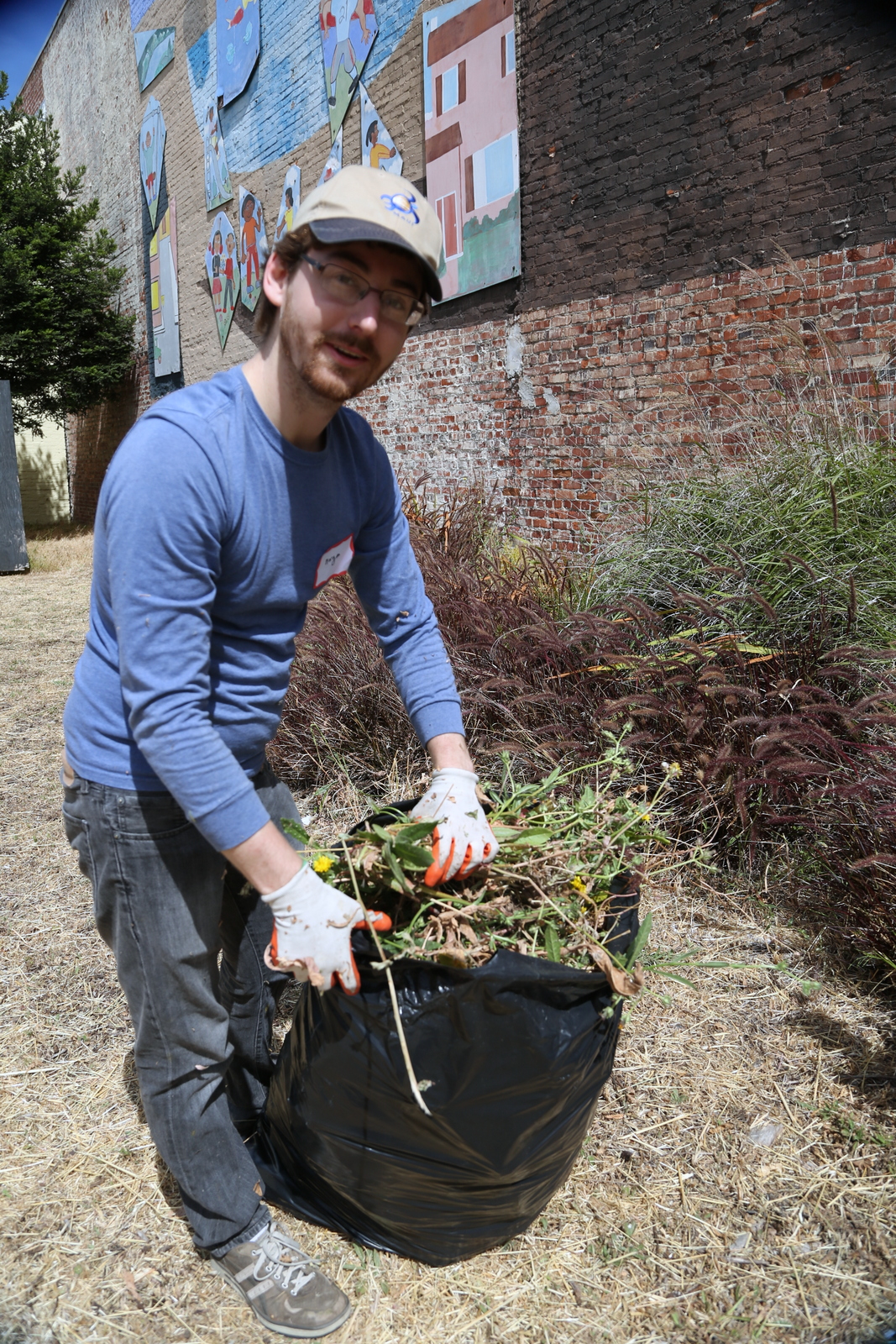 16 Jun

'Baby Steps' and Sweat Beautify Downtown Richmond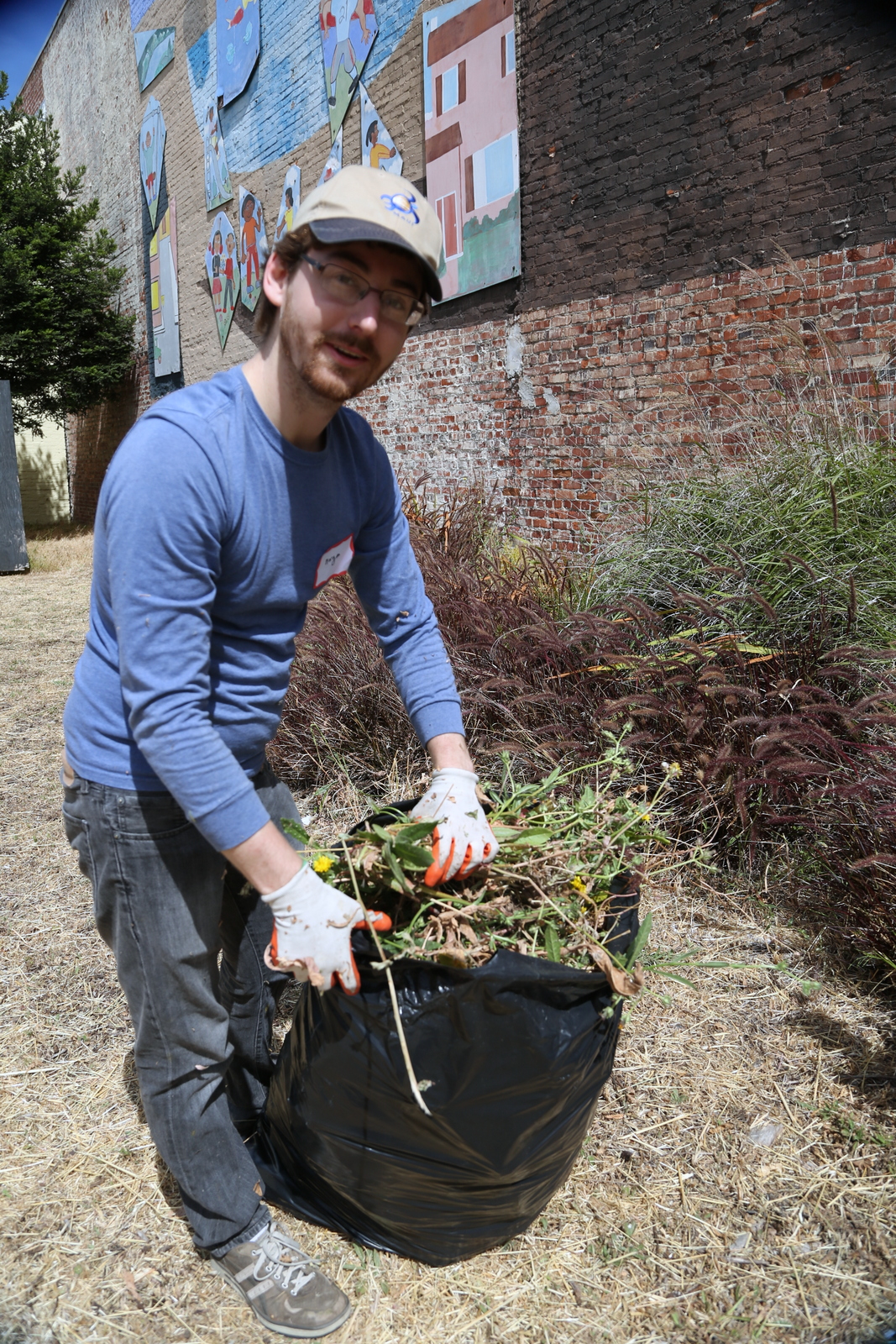 By Ann Bassette
When Morgan Fjord moved to Richmond from the North Bay about a year and a half ago, he wanted to be an active part of the community. So, he started looking for opportunities where he could lend a hand.
He soon found the Richmond Main Street Initiative, a nonprofit that hosts community events to revitalize downtown Richmond. Thankfully, for Sjord, they're always looking for volunteers.
Fjord enjoys volunteering, describing it as a little cathartic to do one little thing at a time. That's what he did last Saturday while volunteering three hours by working on a garden inside a big corner lot park. It didn't need a complete overhaul, just some TLC to help freshen up the land.
"Just doing our little part is really helpful," he said. "Starting with this little garden here and then we can move forward from there. It's baby steps."
Fjord and eight other volunteers were part of the second-annual Spring Clean Up and Chess in the Park event at the Community Green Space at the corner of Harbour Way and MacDonald Avenue. The event was a partnership between Richmond Main Street and the West Coast Chess Alliance.
The clean-up event connects residents with nature as well as their community. It was a morning of sprucing up the communal outdoor space, followed by lunch and a chance to test one's chess skills.
All told, the nine volunteers put in a combined 21 hours pulling weeds, picking up trash, raking leaves and pruning rose bushes, which helps them to keep them growing. Volunteers picked up enough trash and debris to fill up 15 garbage bags to get the space ready for summer time events.
Nicolas Petroni of the West Coast Chess Alliance marveled that there were two large fennel bushes growing in the garden while another volunteer kept his mask close to his face to keep away allergens as he trimmed the overgrowth of the bright purple Midnight Mexican Bush Sage from the fence.
"I do gardening at my own home, so I know a lot about it," Petroni said. "It feels good to own a part of this park. It feels like home."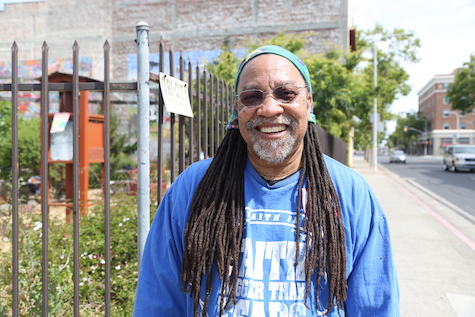 Local resident John Palmer said its important to beautify any park, but especially more so in an area like downtown Richmond, "the inner city, per se."
"Why just let things run down?" Palmer asked. "We are at the park, just cleaning up and beautifying things. Everybody needs to do just a little bit."
It's not that the work was easy: there was lots of bending down, but the sweat meant the earth was prepared to sprout new life.
Alicia Gallo, outreach coordinator with Richmond Main Street, said they couldn't do events like the clean ups without volunteers.
"They are kind of our superstars," Gallo said. "Some people just like to help out, some folks need community service hours. We'll work with anybody as long as they are willing and interested."
After the clean-up, the organizers thanked the day's volunteers with a pizza party in the park. Then, it was time to learn or test people's skills at chess.
"It was nice to be in a park and have shade," Petroni said. "There was a brother and sister playing and I was laughing because they were so competitive."
He was able teach them a few strategies to help improve their game.
All in all, it was a great way to spend a Saturday in a cleaner, more beautiful Richmond.