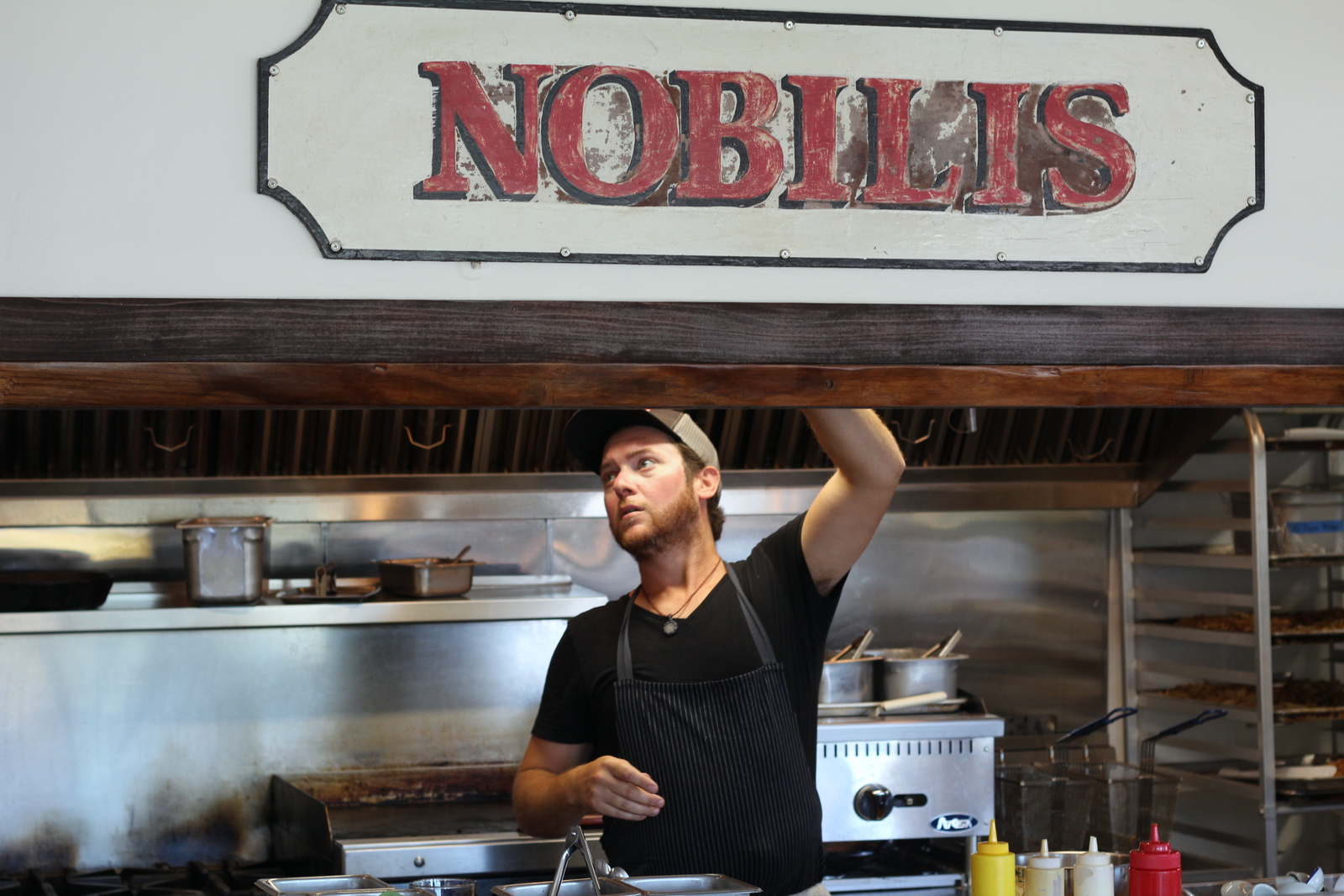 11 Jul

Searching for Fried Oysters on the Edge of Richmond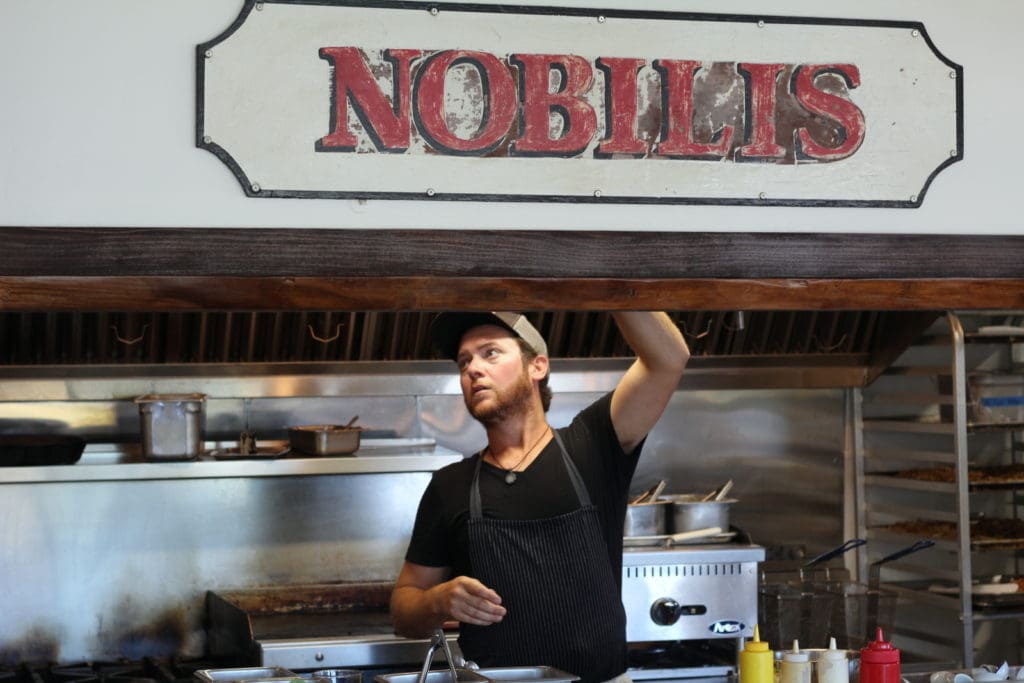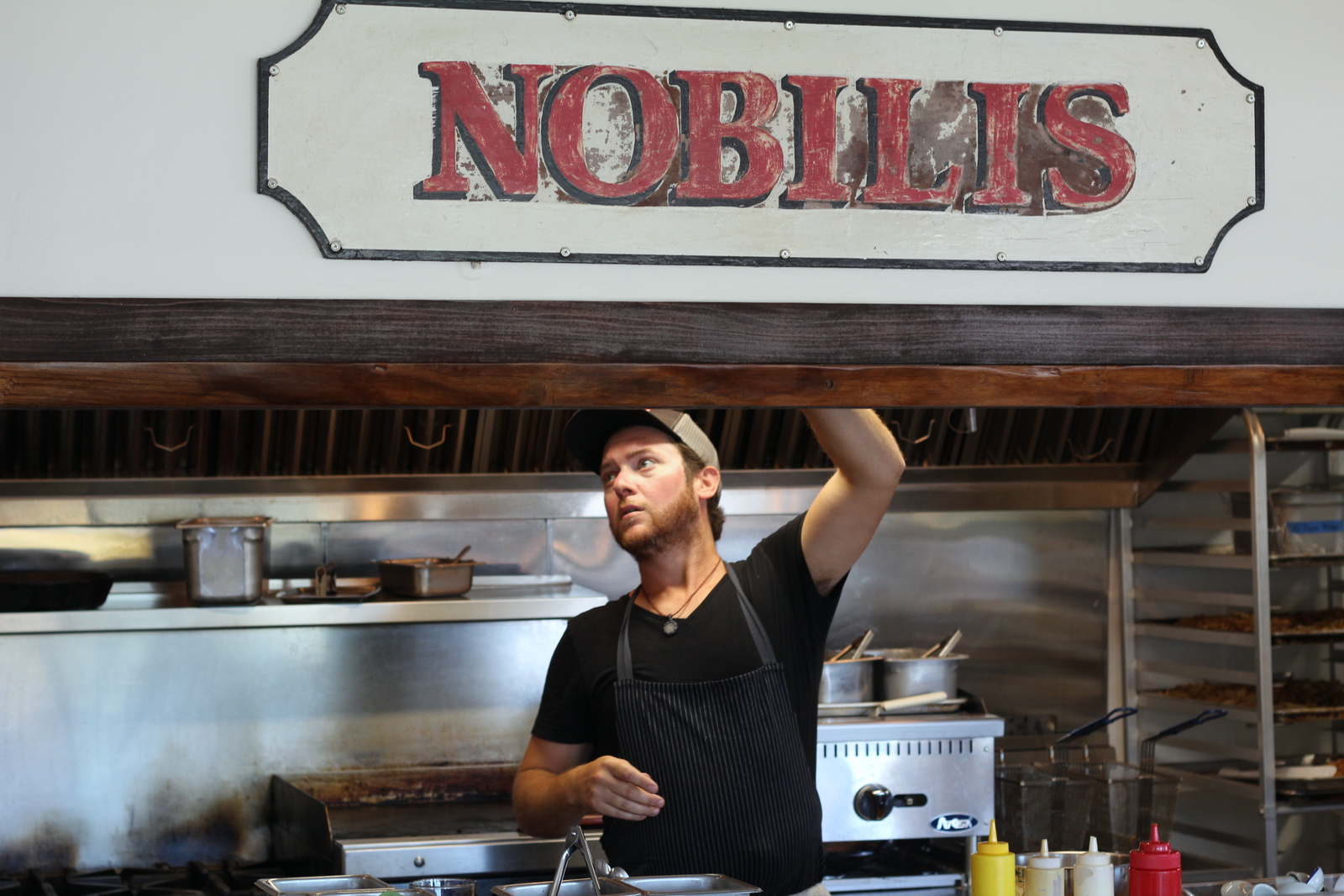 By Malcolm Marshall
I've had a love affair with oysters, both raw and cooked, for years now. There is just something special about the fresh and briny taste of this seafood delicacy. I have driven all over the Bay to get them, including numerous trips to Tomales Bay and the yearly seafood festival in Pittsburg.
On a hot June Saturday morning, I went to the grand opening of Nobilis, a newly restored waterfront diner at the Point San Pablo Yacht Harbor, on the very edge of Richmond. The restaurant comes at an important time, as the city said goodbye to Salute e Vita Ristorante in Marina Bay.
Just in time for summer, a remix on the old Galley Café (closed since 2009) is Nobilis, a great new lunch and brunch spot for both locals and visitors coming out to the harbor by boat.
To get to Nobilis, I got off I-580 on the last exit before the toll both. I drove past Point Molate and the old Winehaven district, the Chevron Rod and Gun Club, up and over the hill through a narrow winding, bumpy road, following the signs out to the Point San Pablo Yacht Harbor.
On the way down the hill, I noticed what looks like a great area for some summer wild blackberry picking. When I finally arrived, I took a stroll to check out the scene. I took a deep breath as I enjoyed the beautiful view of the North Bay on a crystal-clear day.
Then I asked myself the same question I have many times since moving to this city: "This is Richmond?"
Outside Nobilis there is outdoor seating on a deck that wraps around the diner. Inside, there's a red-and-white classic diner aesthetic with counter seating.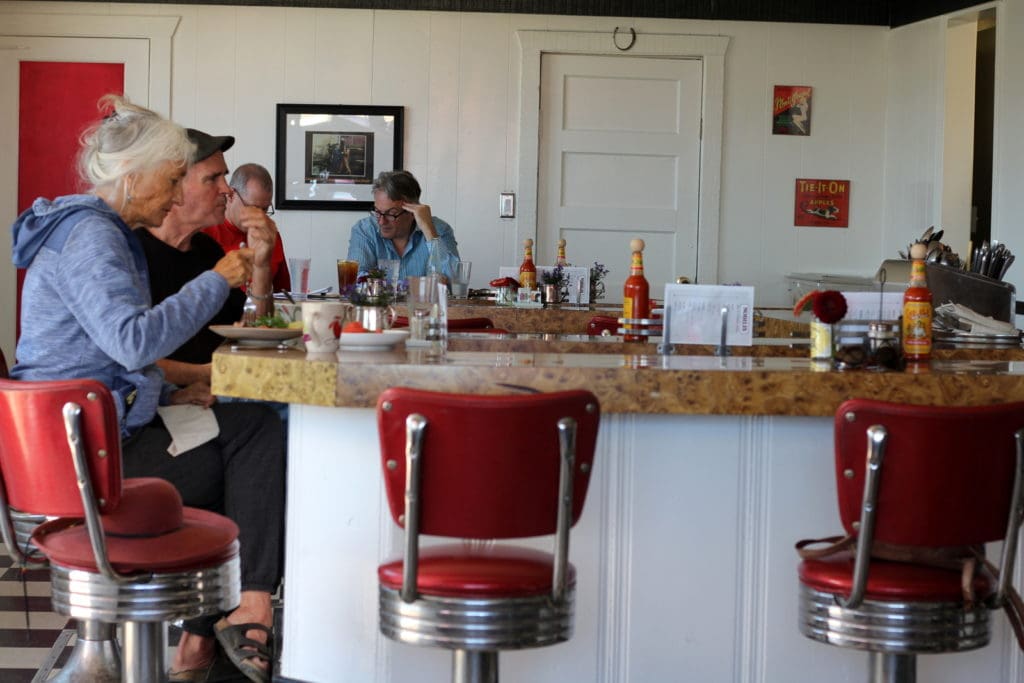 I walked in, went to the counter, ordered, paid with a debt card, and took a seat at one of the patent red leather seats. When my po'bolt sandwich — bacon, fried oysters coated in flour, cornmeal and Old Bay seasoning, lettuce, and tomato on a homemade potato bun — arrived with my lemonade, I was a very happy man.
I also love a good clam chowder, so I'm looking forward to going back to Nobilis to try their take on the classic dish, complete with seasoned croutons and parsley oil. The menu also features a smashed and seared burger and a fried chicken sandwich. In addition to the core menu, there will be seasonally inspired dishes using local and sustainably sourced seafood, produce and meats.
The man behind the "finer diner" menu is Chef Todd Corboy — a seafood specialist with a last name that rhymes with po'boy — and former executive chef of 20 Spot in San Francisco who spent a few years cooking and traveling abroad.
Out on the deck, the hot sun bearing down, time slowed down a bit. The Point San Pablo Yacht Harbor was where some scenes from the John Wayne and Lauren Bacall movie called Blood Alley were filmed back in 1955. It kind of still felts like it in a way.
Enjoying the view, I did what most people do nowadays: take a few photos and try to upload them to Instagram to let everyone know what they're missing. Wouldn't you know it, my iPhone couldn't connect to the web out there.
Oh well. Instead, I spent my time eating, socializing in person, and enjoying my time off the grid.
I talked with a few of my fellow diners, including some friends of one of the owners who drove 100 miles to get here. Two couples had boated over from San Francisco and on their way to the East Brother Light Station for a day tour.
Inside in the diner I met Bob, a friendly local wearing an "Impeach Trump" button on his shirt. Bob and his wife have lived at the San Pablo Yacht over 25 years, and both remembered eating there when it was The Galley Café.
In the parking lot, I exchanged pleasantries with a group of women who had come out for the grand opening.
"How is it in there?" one woman asked me.
"Try the bacon and oyster sandwich," I responded.
"Are they serving drinks?" she asked.
"Yes, they are. Beer and wine. But don't drink too much, you still have to drive home on that road."
"Oh no, she has to drive home," the woman said, pointing to her friend.
We laughed together and walked away in opposite directions.
With my belly full, I started my drive back to into inner limits of Richmond, back into reality. As I'm driving, I see two black men dressed in all white alongside the water, fishing in a super cutty spot some ways from the road. I ask them if they've caught anything, but they say they're just getting started.
"Damn that's the spot," I yell to them from the road.
They laugh at my excitement. Out there, in their Saturday fisherman glory, they look straight out of the Louisiana Bayou. Not too bad for a Saturday.
IF YOU GO: Nobilis is located off the beaten path at 1900 Stenmark Dr. in Richmond. It is open from 11 a.m. to 3 p.m. Wednesday, Thursday and Friday. It's open for weekend brunch from 9 a.m. to 3 p.m. on Saturday and Sunday. For more information, visit nobilis-restaurant.com.